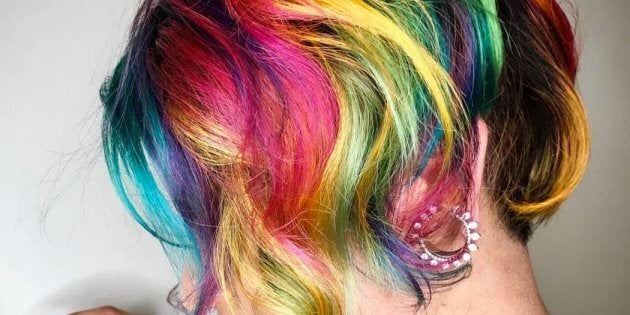 It's basically just rainbow-striped hair, and it's all over Instagram (#LisaFrankHair).
Hair stylist Caitlin Ford talked to Allure about the trend because her take on Lisa Frank hair is downright inspired.
The color palette in Ford's rendition of the trend is a bit more muted than the bright one from our desk supplies of yore. "I love working with softer color palettes because it means I can use the gentlest measures to remove these colors should my clients change their minds later," Ford told Allure.
As long as you're open to any sort of rainbow delightfulness, a Lisa Frank look could be in your future.