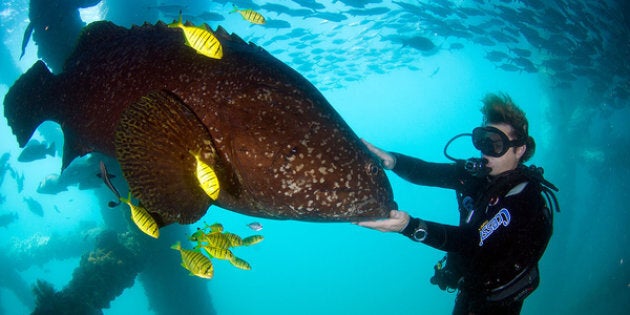 Exmouth's Navy Pier may be a functioning U.S. Naval Base but it's also a UNESCO World Heritage Listed dive site.
While important work goes on above the surface, a select group of divers are able to see what's lurking below -- and it's not spies.
Thanks to the navy restrictions, there's been a ban on fishing for years and you can only dive there with a guide. Then the region's king tides means dives can only take place for 30 minutes at the top and bottom of the tide.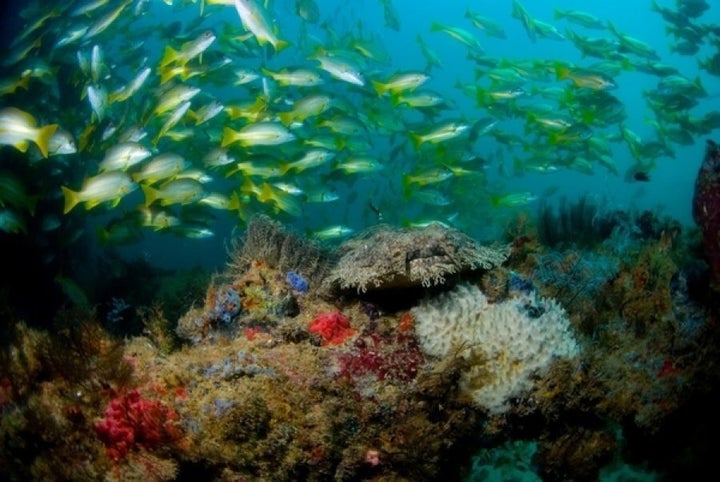 Dive Ningaloo co-owner Kristen Ross said these restrictions meant it was a largely undisturbed paradise.
"The biodiversity for such a small area is incredible," Ross said.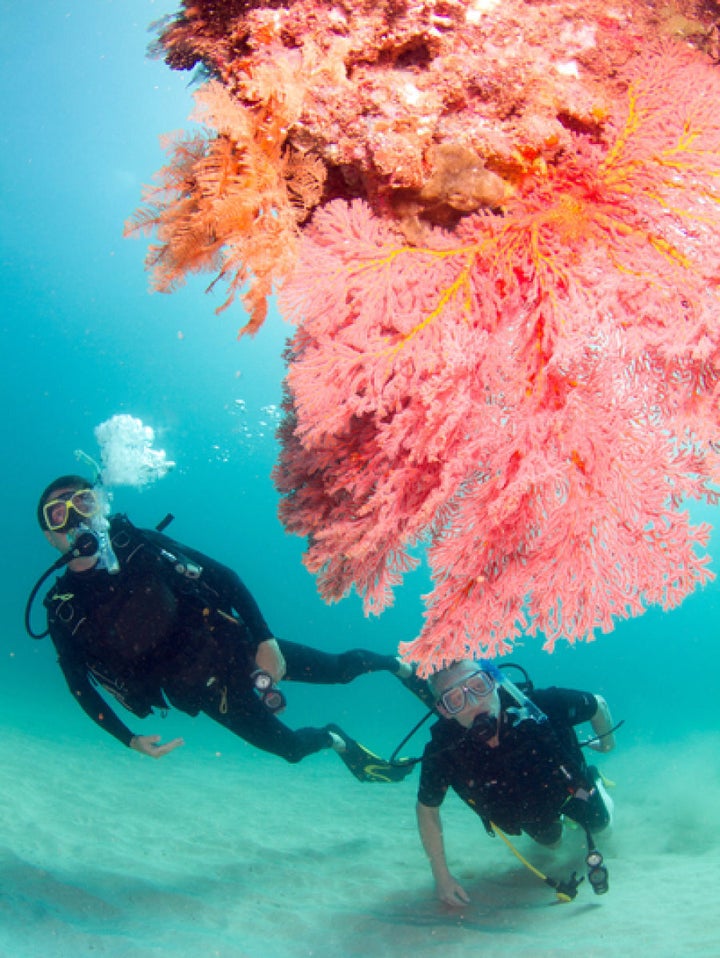 "It's often described as being like an oasis in the ocean, and restricted access and a ban on fishing has meant that jetty is teeming with marine life that gravitates to the structure for protection."
The site has been closed for 18 months for maintenance work but will reopen November 15.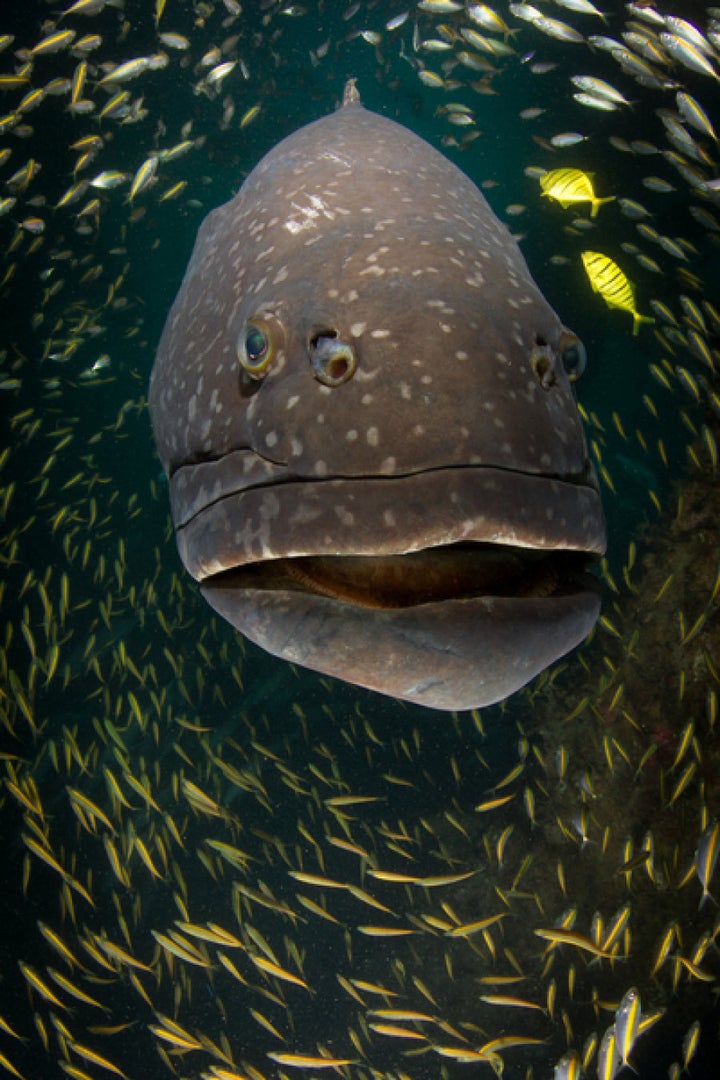 If you go, you can expect to see wobbegong sharks, large potato cods, lion, angler, stone and scorpion fish, moray eels, octopus, large schools of trevally and huge rays dozing in the sand.
It's a two-day drive from Perth, so while you're in Exmouth, you can also dive with whales and whale sharks.