Dara Hayes, better known to most as DJ Tigerlily, lives a healthy, happy and very busy life. But it hasn't always been that way.
"When I first started DJ-ing I was partying a lot," Hayes told The Huffington Post Australia.
"I could see the careers of so many other young DJs going down the drain because they didn't take it seriously enough and they were just partying. I didn't want that. I wanted sustainability and I was really passionate about what I was doing so I made a conscious effort to not mix my work and my partying and to really start focusing on my health and wellbeing.
"That literally changed the game for me."
Considering she's just returned from a huge world tour, it's pretty obvious her strategy worked. So well, in fact, that Lifeline has named Hayes as one of their ambassadors.
Having struggled with an eating disorder as a teen and dealing with anxiety on an ongoing basis, Hayes takes her role as Lifeline ambassador very seriously.
"I think it's pretty cool because I have quite a large audience of young people that I can speak to. They may hear their teachers or their parents talking about suicide prevention and mental health but it might not hit home. So I think having someone external that they maybe look up to or associate with, because they see me partying in the clubs on the weekend, talking about these issues can be quite influential and quite positive."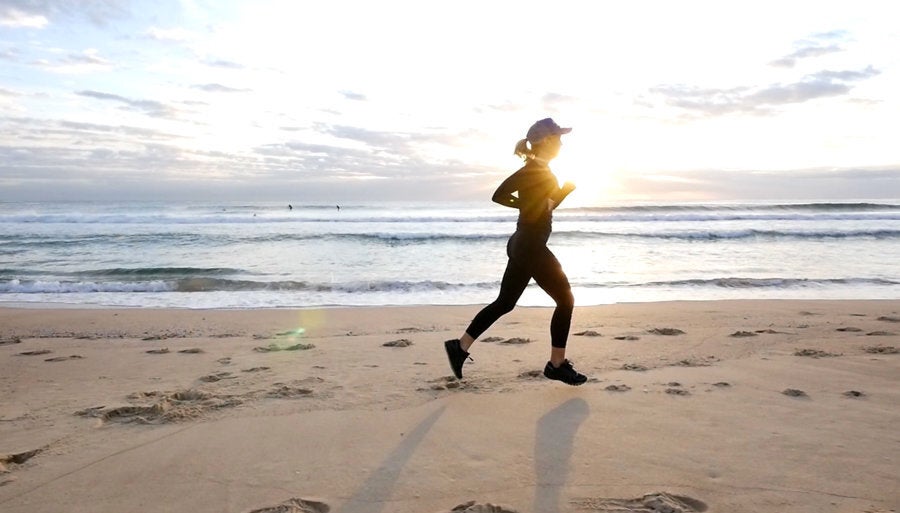 One of the ways Hayes does that is via Snapchat. She recently shared a post-run selfie explaining how it helped her deal with her anxiety.
"I had a really bad set of anxiety attacks two weeks ago," Hayes told HuffPost Australia.
"I know I have a great life, I know I have nothing to worry about. I'm healthy and happy. I've got beautiful friends, a beautiful boyfriend and beautiful parents. And yet I still have anxiety attacks and feel like I'm so overwhelmed and unable to breathe and unable to think."
"The more I grow up the more I realise how connected healthy and positive mental health is to a holistic healthy body. Mind and body are so connected."
If you need help in a crisis, call Lifeline on 13 11 14. For further information about depression contact beyondblue on 1300224636 or talk to your GP, local health professional or someone you trust.