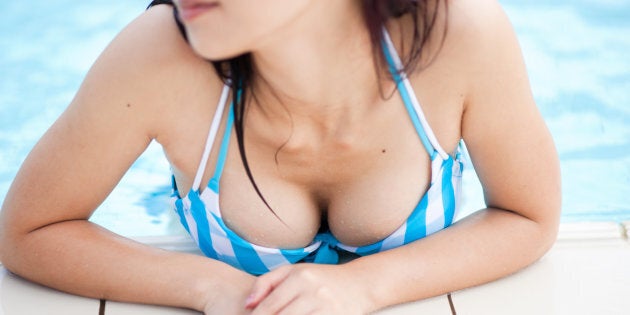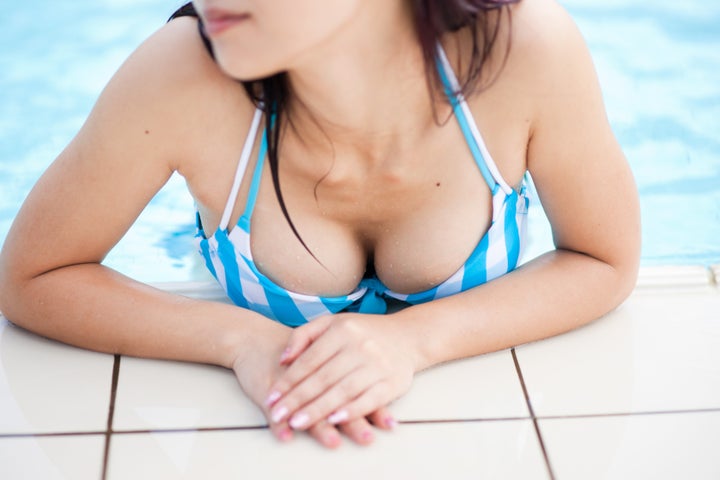 The piece reportedly explores the theory that cleavage may be going out of style ― a topic that inspired the author after she noticed the lack of "pertinently pushed-up breasts everywhere from the runway to the red carpet."
"Whatever happened to the cleavage?" the magazine quotes Baird-Murray as asking, pointing to the prominence of high necklines and pussy bows. "The tits will not be out for the lads. Or for anyone else, for that matter."
But the question Vogue offers to its readers ― "Is the cleavage over?" ― seems to forget that cleavage refers to body parts and not a fashion trend that comes and goes. Not all women are able to make their cleavage magically disappear just because a magazine declares it out of style.
The question sparked some backlash, forcing readers to reckon with the anatomy of their own bosoms and why it's being discussed as a trend.
While many critics blasted Vogue for critiquing women's bodies, the article's author took to Twitter to defend her piece. Baird-Murray argued that the article, which hadn't yet been published, focused on fashion designers' choices and not breast size.
"Just to be clear: [British Vogue] cleavage story is not about breast size, large or small, being 'in' or 'out,'" Baird-Murray explained, urging critics to read the whole story.
Baird-Murray didn't immediately respond to HuffPost's inquiry.
The article may well focus on fashion designers, but asking readers to vote on whether a body part is "over" forces people to look at large breasts and label them as hot or not.
The poll is especially problematic in an industry known to exclude plus-size women from its runways, advertisements and clothing collections.
"There are 100 million plus-size women in America, and, for the past three years, they have increased their spending on clothes faster than their straight-size counterparts," Tim Gunn wrote for The Washington Post in September. "But many designers ― dripping with disdain, lacking imagination or simply too cowardly to take a risk ― still refuse to make clothes for them."
But it seems that British Vogue's followers saw right through the magazine's cleavage poll. As of Wednesday evening, the "Cleavage is over" option only had 10 percent of votes, while "If you have it, flaunt it," was winning with 68 percent of 27,385 votes.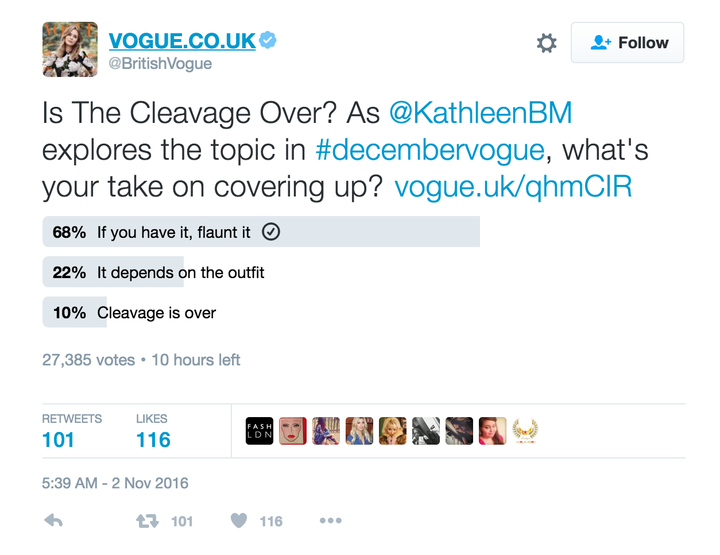 So if anyone in the fashion industry is still wondering if the cleavage is over, you have your answer: Nope. But it shouldn't matter anyway.