When was the last time you paused during your day to look up and around (or down, for that matter) at the narrative that has been built around you?
Sydneysiders, this weekend is your chance. Sydney Open, the festival that invites residents to explore the unexplored, is back. Across two days, over 50 buildings and spaces -- new and old -- will be unlocked to the public.
This gives people an excuse to walk across the threshold that they may not otherwise have crossed.
"There's an incredible appetite among Sydneysiders to experience their city and go behind the scenes of buildings that they walk past every day and don't have either the excuse or opportunity to go inside," Sophie Lieberman, Head of Programs at Living Museums Sydney, told The Huffington Post Australia.
"It's also a way to experience the many things architecture can communicate -- from grandness to modesty and intimacy -- and think about how it has built the narrative of Sydney."
In its twelfth year, this year's focus is Barangaroo, Walsh Bay and the Rocks -- from the heights of the newly-built Two International Towers to the furthest point of the city's last undeveloped industrial wharf, Pier 2/3.
"We realise that the city is ever-growing, and whilst we have a commitment to core buildings in the CBD, we need to be quite targeted," Lieberman said.
"Barangaroo in particular is a part of the city that people are talking about -- in terms of liking it and disliking it. This provides them with a moment to experience the new builds for themselves and for us to join the conversation around that."
Missed out on a ticket? The Huffington Post Australia has you covered with some of the city's iconic buildings and elusive spaces that you didn't know about.
AMP Building
It may surprise you that the building in which you work your 9 to 5 was once Australia's tallest. It was Sydney's first skyscraper to break the 150-foot (46-metre) height limit that imposed in 1912.
At 117 metres tall, the AMP Building was almost double the height of any other building carving out the city.
"It's my favourite building because of its incredible materiality that runs through every aspect of its design," Lieberman said. "So many people have worked in it when it was the only tower, so this is a great opportunity to not only experience the building but to share their experiences of it as well."
What's open? The ground floor lobby, the level 26 historical walk and the rooftop terrace.
EY Centre
200 George Street, Sydney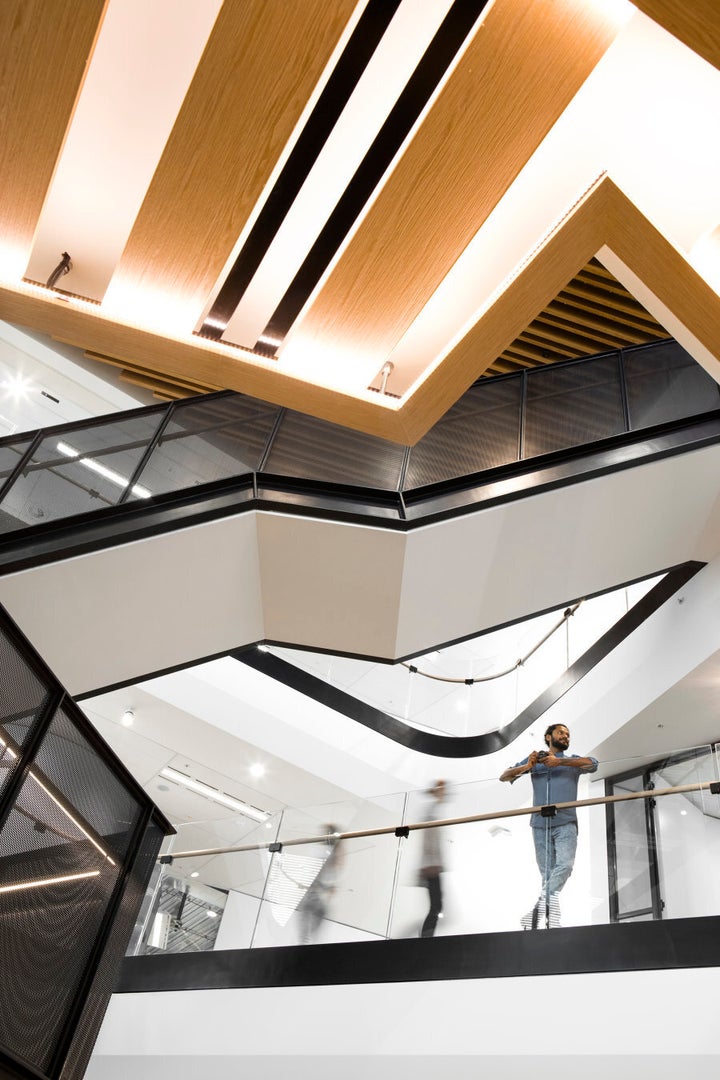 This is a new addition to the 2016 program that straddles the city's financial and cultural districts on George Street.
Sydney Living Museums calls the EY Centre, the new headquarters of accounting giant Ernst Young, "a new breed of skyscraper". Lieberman calls it "cutting edge".
And it's no cold metallic box.
"It's a beautifully-curved golden building on the corner of the Quay," she said. "There's beautiful art in the building and it has built its history into the contemporary design.
"At the same time, it is a six star-rated building that uses the latest technology to manage itself and the environment."
Built using natural materials, an 'environmental skin' combines automated timber blinds with vertical timber shading. There are 300 bicycle spaces and charge spots for electrical cars -- and it is completely LED-lit. Now that's progressive.
What's open? Levels 27 and 28
Two International Towers, Barangaroo
200 Barangaroo Avenue, Barangaroo
From the top, it is a stunning Sydney view that you might want to take in while it lasts.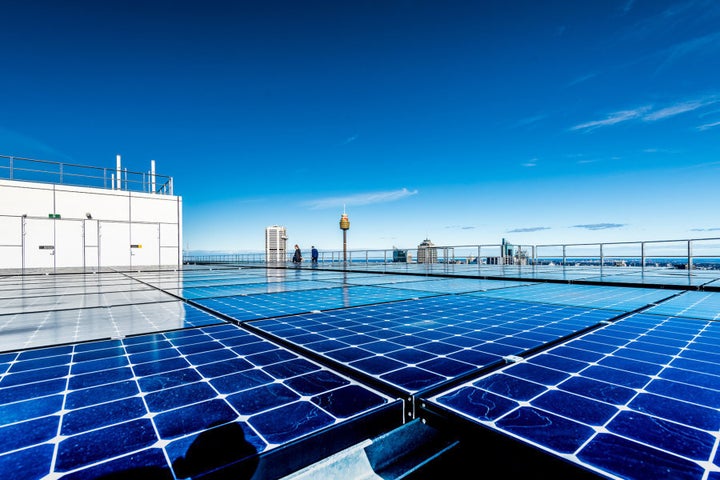 A ticket to Sydney Open will see you climbing 44 floors of Two International Towers -- the middle of three new towers carving the city's western edge.
"They remind me of futuristic lego," Lieberman said of the Barangaroo buildings that are said to innovate sustainability and workplace design.
From the 44th floor, a rare and empty level, comes a 360-degree view. "You get a gun barrel view straight down to the Harbour Bridge, which is unusual. And, you can look back across the city and see its evolution."
A few lucky visitors and owners of "Golden Tickets" will be taken to the rooftop -- where the vantages are even better.
What's open? North and south lobbies, levels 35, 36 and 41 (top floor)
The Great Synagogue
187A Elizabeth Street, Sydney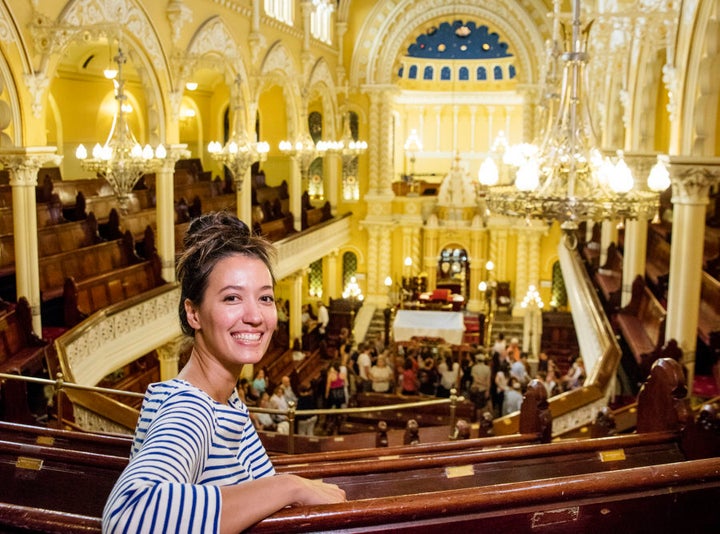 When asked about Sydney's hidden spaces, The Great Synagogue stands out for Lieberman.
"It is a site of worship and an incredibly interesting building -- both from an architectural and cultural perspective," she said.
Home to a thriving modern congregation, it is the earliest surviving synagogue in Sydney.
"It doesn't look like a synagogue from the outside and the interior is unique as well, using the trope design features of gothic churches," Lieberman said.
"You may walk past and feel like it's not for you. But on this one day of the year, the congregation welcomes everybody and that's very special."
What's open? Main sanctuary
St James Station Tunnels
It's the station under the station, the city beneath the city, the lake below the streets -- and another "Golden Ticket".
We'll let you see this one for yourselves.
Tickets are still available for Sunday November 6 and can be bought online or at the Hyde Park Barracks in Sydney from 9am.
Click below to follow HuffPost Australia on Snapchat!