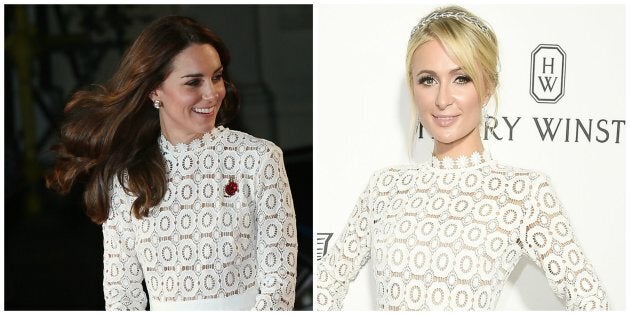 Turns out if it's good enough for an heiress, it's good enough for a duchess, too.
Catherine, Duchess of Cambridge attended two events in London Thursday night wearing a stunning white crochet-topped gown by Self-Portrait ― an unexpectedly edgy choice.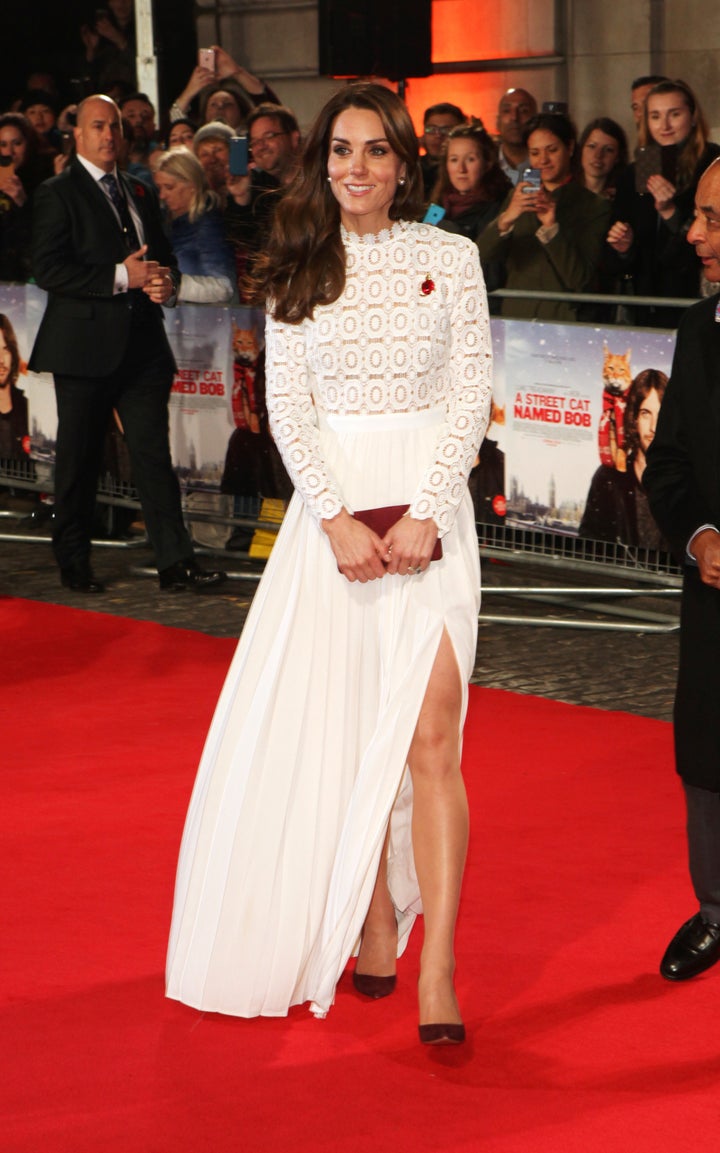 The brand is beloved by a slew of celebrities, including Beyoncé, Michelle Obama, Madonna and, apparently, Paris Hilton. Hilton wore the very same dress just last week to an amfAR gala in Los Angeles.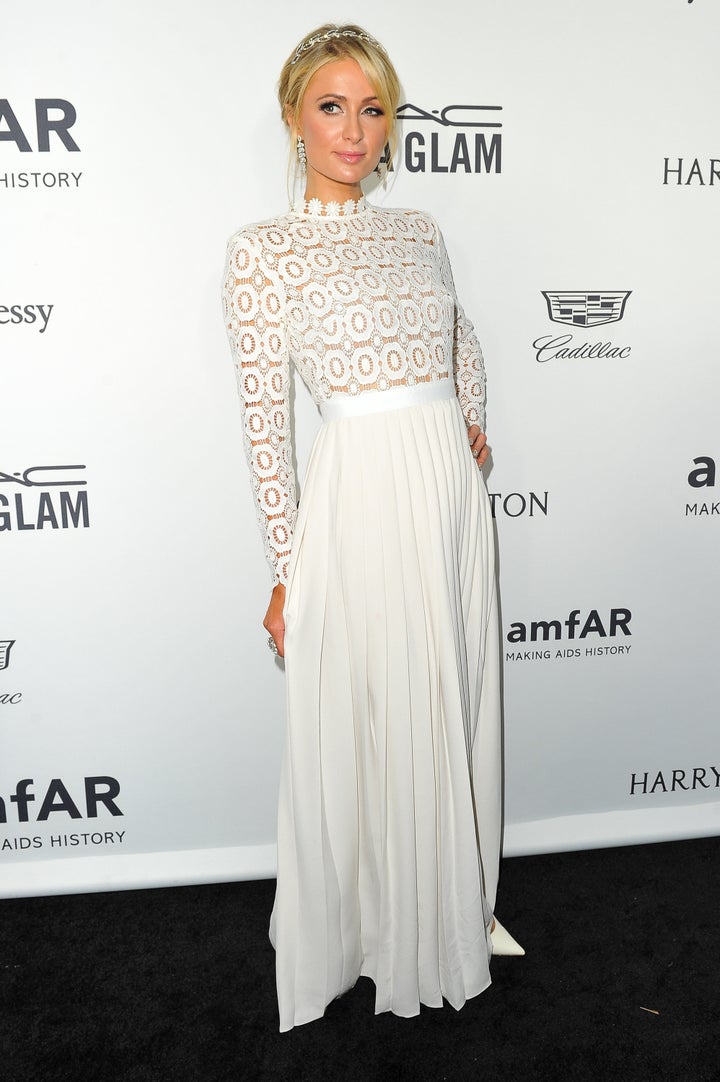 Another attribute shared by Hilton and the media phenomenon formerly known as Kate Middleton: a fondness for animals. Here's adorable footage of Kate meeting Bob, the star of "A Street Cat Named Bob," the movie premiere she attended Thursday night:
And Hilton, as we all remember from the 2000s, has major love for animals herself.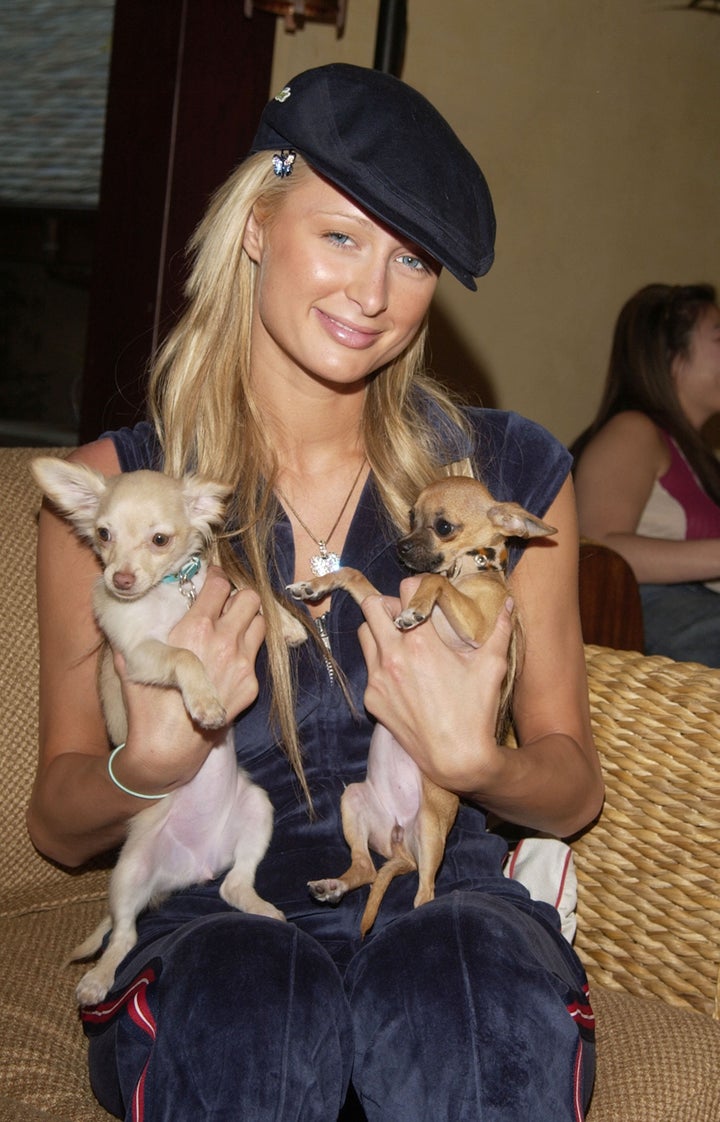 You learn something new every day.