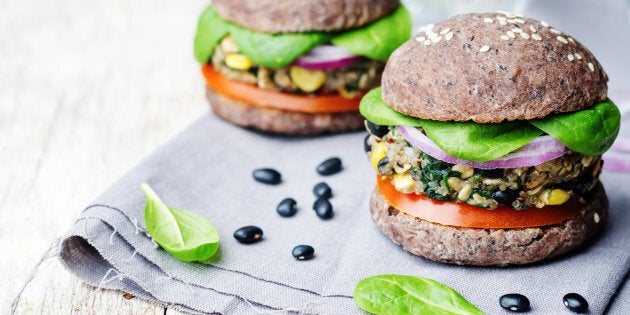 Eating the recommended amount of veggies, legumes and even fruit is hard for many of us. In fact, fewer than four percent of Australians are actually meeting the guidelines for vegetable intake.
Some people might be scarred from childhood memories of soggy, over-boiled brussel sprouts. Or perhaps you just don't know how you can include enough plants-based foods in your diet (without eating a boring salad every day).
Integrating more veggies, fruits, nuts, seeds and legumes foods in your diet, or having a primarily plant-based diet, has a host of scientifically backed benefits, from promoting longer life to maintaining healthy weight.
The physical and mental benefits of a plant-based diet:

Helps promote mental health
Helps you live longer and be healthier
Helps prevent diseases such as type 2 diabetes, heart disease and some cancers
Helps keep your bowels healthy (and movements regular)
Gives your body the vitamins and nutrients it needs to function optimally
Helps reduce obesity and maintain a healthy weight
Lowers blood pressure and cholesterol

From BetterHealth.vic.gov.au.
But the hard part isn't knowing how important plant-based foods are -- it's knowing how to include these foods in your diet in a simple, achievable way.
Well, let's make it easy.
Here are 10 simple ways to integrate more plant-based foods in your diet.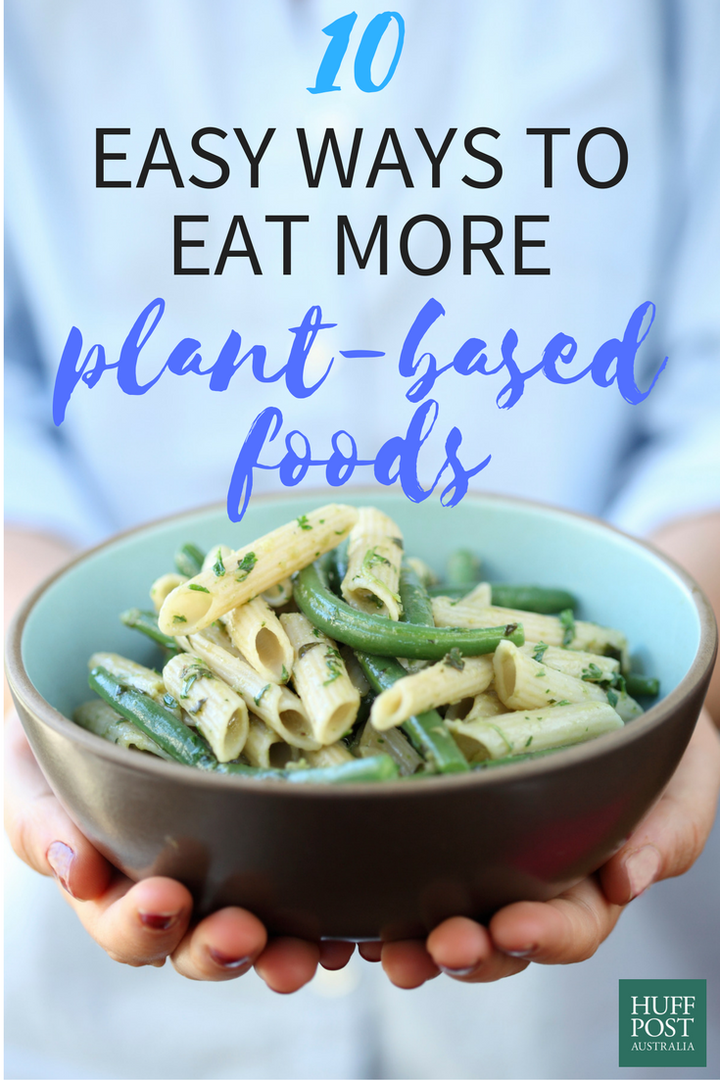 1. Make small changes
We've all made this mistake before: you decide to overhaul your diet and aim for 10 serves of veggies a day, and by the end of the day you've failed. According to accredited practising dietitian and sports dietitian, Chloe McLeod, the key is to start small.
"Particularly when it comes to plant-based foods, people get freaked out. They think 'five serves of vegetables, I can't eat all of that, how am I going to fit that in?'" McLeod told The Huffington Post Australia.
"Take it easy and don't put too much pressure on yourself."
"Start small. Change one meal at a time, or even one ingredient at a time," Bingley-Pullin said. "For example, instead of white toast with Vegemite for breakfast, try a slice of seeded multi-grain bread with avocado."
"Fresh is best, so start with one meal or snack time per day and look for an opportunity to eat a whole, unrefined fresh food ingredient," Tuck told HuffPost Australia.
"For example, take a piece a carrot, a piece of seasonal fruit or a handful of nuts in a small container with you, and make it your goal to eat it by the end of the day."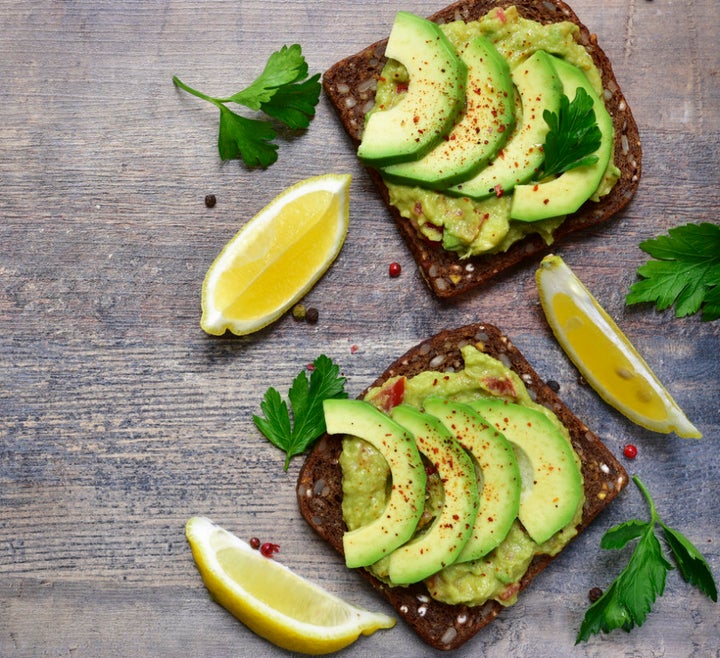 2. Spread it out over the day
Instead of panicking at 6pm (after a lunch of fish and chips without any veggies) and trying to eat five serves of veggies, two serves of fruit and legumes all in one sitting, break it down over the course of the entire day.
"My number one would be take it slowly and break it right down. Yes, five serves of vegetables is recommended but you don't have to eat that all in one sitting. If you spread it out over the course of the day it becomes a lot more achievable," McLeod said.
"What I find works for a lot of people is to aim for two or three serves [of vegetables] at lunch, and two or three serves at dinner. That might be two cups of salad with lunch, and then a cup and a half of cooked vegetables with your evening meal.
"When you look at it like that, you realise it's an achievable amount to have with a meal, rather than you trying to fit in a really big quantity at the end of the day, which is a mistake a lot of people make."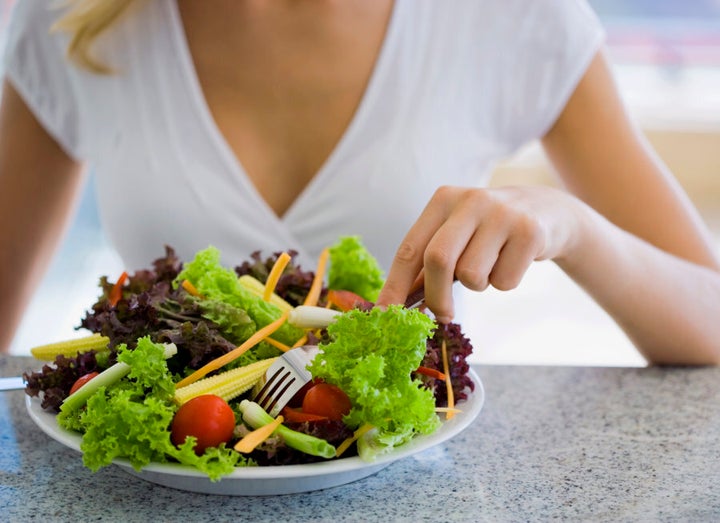 3. Know what constitutes a serve of veggies, fruit, nuts and legumes
If you think of 'five serves of vegetables', you might envisage three big bowls full of salad, or worse, soggy broccoli. But once you know how little a serve of plant-based foods really is, you feel much more inclined (and confident) to meet those daily requirements.
"With servings, we're aiming for two serves of fruit," McLeod said. "A serve is a medium sized piece of fruit like an apple, banana or pear, or a cup of chopped fruit salad. Or if it's a small fruit like a kiwi fruit, then two of those is a serve."
With vegetables, the minimum is five serves a day.
"I say minimum because the guideline is five, but if you get more than that I don't think anyone is going to be complaining," McLeod said.
Try new, different fruits and vegetables. Even if you didn't like something as a kid, still be open to experimenting with that same food, but prepare it in a different way.
"A serve is half a cup of cooked vegetables or one cup of salad (for example, veggies you haven't cooked like tomatoes, packed greens and so on), which is such a small amount."
As for nuts and seeds, a serve is 30 grams which is around a small handful.
"We need 30 grams daily, such as 20 almonds, 15 macadamia nuts, 15 pecans," Bingley-Pullin told HuffPost Australia. "This will depend on what other fats and proteins you having during the day. Nuts and seeds fall within the protein category so the vegan or vegetarian number of servings will be increased."
"With the legumes, a minimum of two or three times a week is good, with a serve being half a cup. If you want to have more legumes than that, again, I wouldn't be complaining," McLeod said.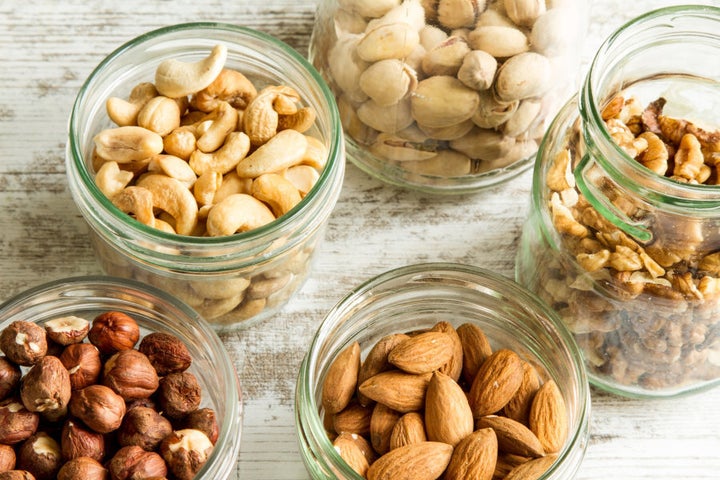 4. Use the 'healthy plate' guide
If you're still unsure whether you're meeting the daily recommended servings, use this easy plate guide.
"Keep it simple and aim for half a plate vegetables or salad as a goal at lunch and dinner, and stick to it," Bingley-Pullin said.
"Whenever you're plating up, plate up the veggies and salads first and fill half the plate. And use whatever space is left for the other stuff," McLeod added.
"When you're choosing your carbohydrate, use minimally processed ones, so ones in their most natural form as much as possible."
5. Include veggies at breakfast (and in snacks)
Think about your favourite cafe breakfast. Chances are it's poached eggs with avocado, garlicky mushrooms, roasted tomatoes and wilted spinach (okay, and haloumi). Well that's a few serves of veggies right there, and you didn't even know it.
"Vegetables can also be included in breakfast, and that's something which a lot of people forget," McLeod said. "On the weekends a lot of people have tomato and spinach with poached eggs on toast, and there's no reason why you can't have some vegetables with your breakfast during the week.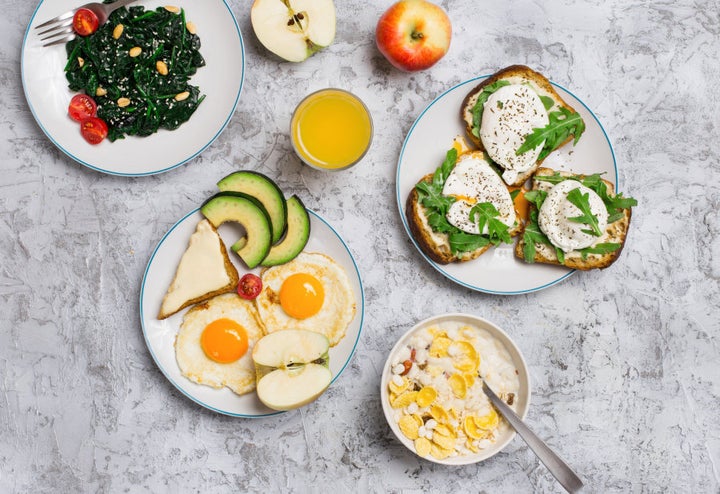 "Maybe it's making a sandwich with egg, tomato and spinach, and you could even toast that at work in the toastie maker."
Including vegetables and legumes in your snacks is super easy, too.
"You could have carrot sticks with hummus. Or make up a mini soup if it's winter," McLeod said. "It doesn't have to be these giant quantities all at once. If you spread them out during the day it becomes quite achievable."
6. Aim for variety
If you're used to only eating broccoli, zucchini, apples and one type of nut, then it's no wonder why you hate eating plant-based foods.
"Variety is so important when starting out. For a lot of people who don't necessarily eat a lot of vegetables, maybe they don't have a lot of variety -- or didn't have a lot of variety growing up," McLeod said. "If you grew up with soggy brussel sprouts and overcooked broccoli, then I'm not surprised that you're feeling dubious about it because it's not enjoyable.
"Try new, different fruits and vegetables. Even if you didn't like something as a kid, still be open to experimenting with that same food, but prepare it in a different way."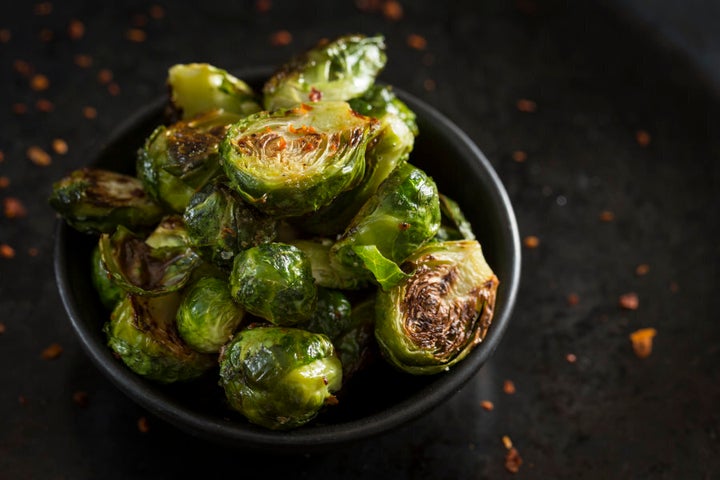 Take those brussel sprouts, for example.
"They're one of my favourite vegetables to recommend because they can be so delicious. Roast them or pan fry with olive oil and garlic. Or cook them and put them in a salad when they're cold. There's so much you can do with them," McLeod said.
"If you're open to trying plant-based foods being prepared in different ways, it makes it a lot easier."
Instead of only going to the supermarkets to stock up on fruit, veggies, nuts and seeds, head to your local farmers' market.
"I think as well, if you see them in environment of a farmers' markets, they can be a lot more enticing because they do look so beautiful, fresh and colourful. These are the things we're naturally drawn to eat," McLeod said.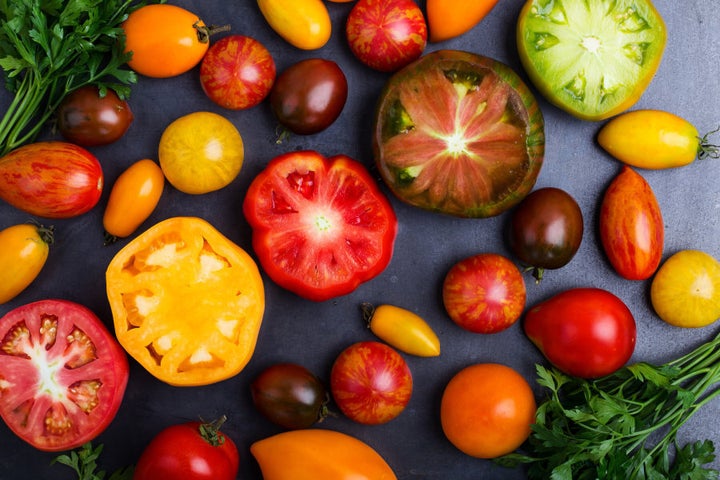 7. Do a 50/50 swap for legumes
To cut down on your meat intake and easily increase the number of bowel healthy legumes, try this simple swap.
"Swap 50 percent mince for 50 percent lentils when making bolognese or lasagne, and make black bean or red kidney bean and beef patties as opposed to 100 percent beef patties," Bingley-Pullin said.
"Cutting back on your meat portion and topping it up with legumes is a really great way of fitting those in, especially if you're cooking for a family. Plus, they're good for the wallet, the environment and your waistline," McLeod said.
"With chilli con carne, use half the amount of meat and add kidney beans. By making those small swaps, suddenly the meal is a lot cheaper, but it's also a lot more nutritionally dense."
You could even make Meatless Monday a routine in your household and try different meat alternatives.
"Try tofu or tempeh in a stir fry in place of chicken. Or swap beans for chicken or salmon in a salad at lunch," Bingley-Pullin said.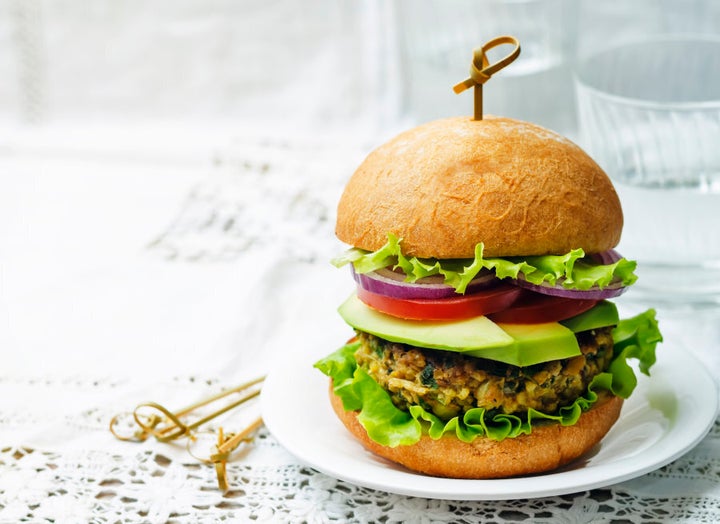 8. Grate veggies into your favourite dishes
You can also grate in some veggies into dishes like stews, pasta sauces, soups, curries and lasagne -- you won't even taste the difference.
"Add the colour of the rainbow to your sandwich or homemade burger with tomato, grated carrot, lettuce or baby spinach and beetroot," Tuck told HuffPost Australia.
"Add diced capsicum, tomato, onion and grated zucchini to your scrambled egg or turn it into an omelette."
"Make a big batch of fresh tomato sauce using a variety of vegetables and herbs. Freeze it in portions and serve with meat and pasta," Bingley-Pullin said.
9. Add colour to your barbecue
Love barbecuing? There's no reason why you can't put veggies on the hot plate along with your favourite cuts of meat.
"Thread capsicum, zucchini and whole cherry tomatoes onto your meat kebabs, and add some barbecue-friendly veg like eggplant, giant mushrooms, pumpkin and corn cobs to the grill," Bingley-Pullin said.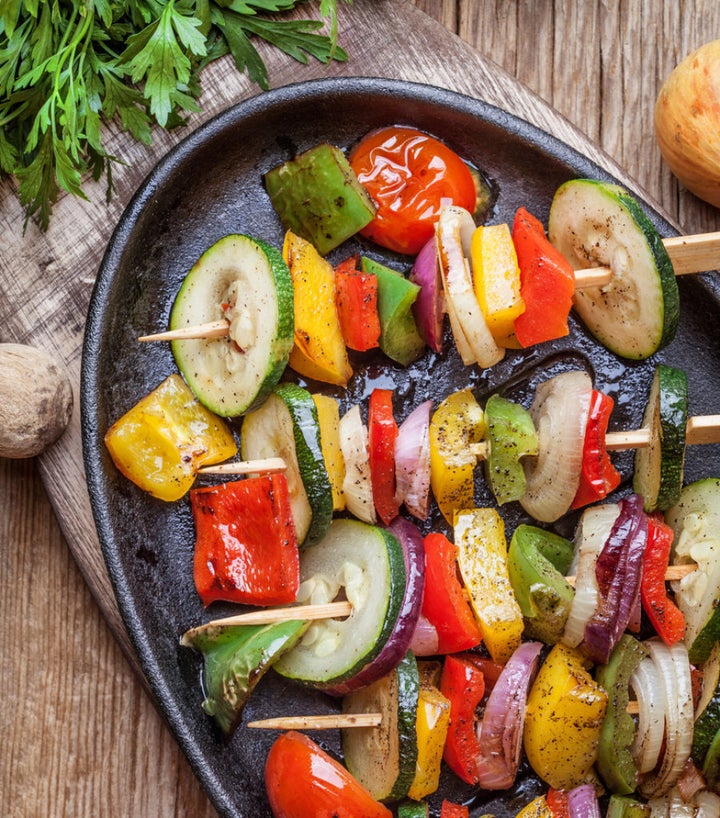 10. Get inspiration
If you have no idea what to do with your farmers' market shopping haul, check out Pinterest, Instagram, food blogs and cooking shows.
"Take inspiration from the different TV shows that are out there and the beautiful Instagram posts, but keep it simple. It doesn't have to be these complicated meals that are going to take hours and hours to cook," McLeod said.
"You can have some vegetables ready, whether they're cooked or raw, so they're ready to go in a matter of minutes. It doesn't have to be difficult."
Click below to follow HuffPost Australia on Snapchat!