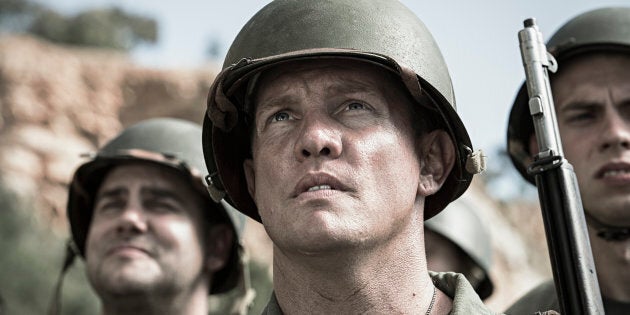 Damien Thomlinson hadn't yet turned 29 when he was deployed to Afghanistan.
He'd enlisted four years prior, inspired by the photograph of his grandfather in uniform that sat next to the computer in the family home.
"At the time I was finding it difficult to find work. I wasn't the most focused kid -- that would be a nice way of putting it," Thomlinson joked to The Huffington Post Australia.
Bored and unemployed on the New South Wales Central Coast, there was an undeniable thrill when he learned he'd got into the army as part of a direct entry scheme into the Special Forces.
But on April 4, 2009, Thomlinson's life changed forever when his armoured vehicle drove over a Taliban roadside bomb while on patrol. Both of his legs were amputated and he suffered multiple other injuries.
There was little hope he'd survive. Yet Thomlinson believes to this day the blast was the best thing that ever happened to him.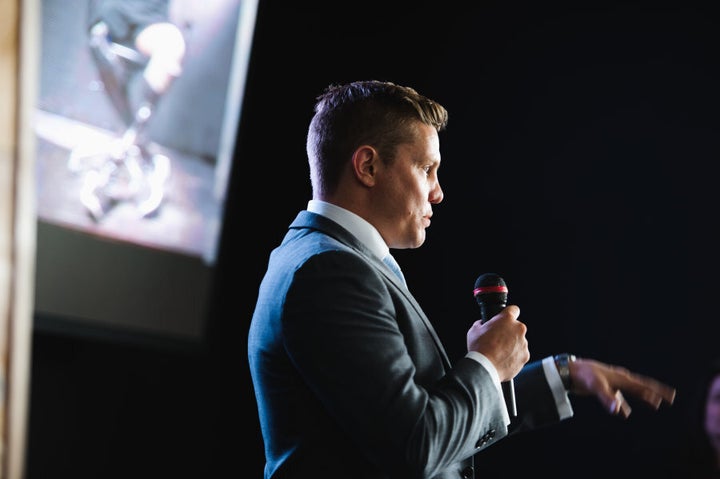 "It took away my doubt and gave me such a good perspective on the way that life is. It completely changed my outlook on the things I used to worry so much about," Thomlinson said.
His trauma pushed him on a different path.
"I got to have that moment when you are down, where as clichéd as it sounds, you get to look in the mirror and ask yourself, 'what are you made of?'"
He said had it not been for his injuries, he would have never gotten into acting, something he decided to pursue after another injury -- a fractured vertebrae while training to make the team for the 2002 Winter Paralympics in Utah.
"I was doing lots of motivational speaking afterwards and I thought 'this is great, I can survive doing this'. But what would I ultimately love to do that's a challenge?"
"Acting presented that," Thomlinson said.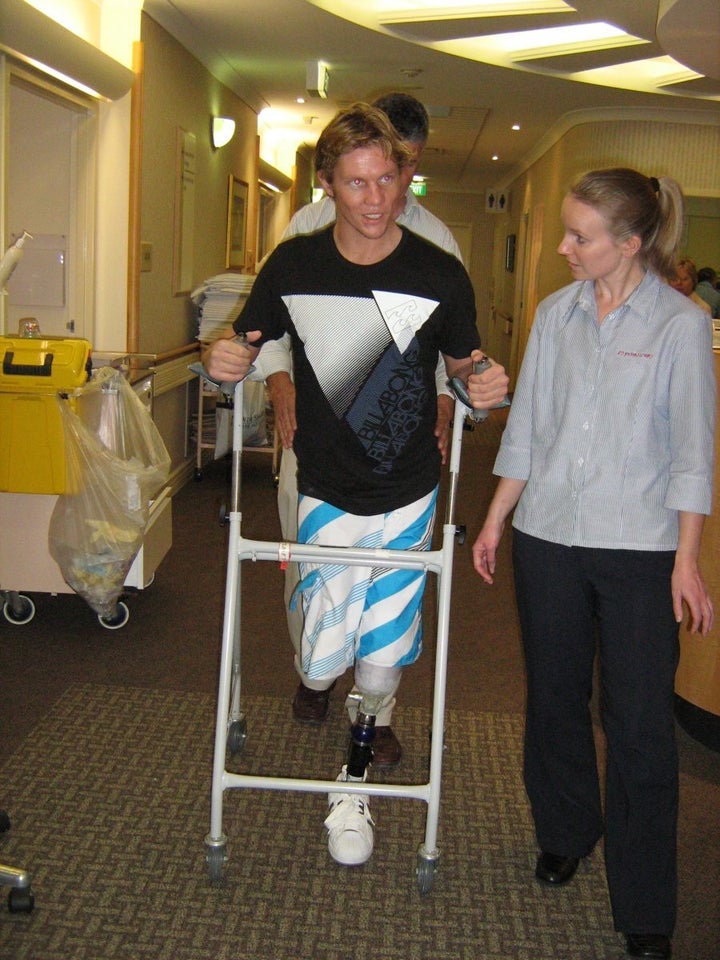 Three years would pass until he caught the attention of Mel Gibson who, after seeing him read once, cast him in his latest film, Hacksaw Ridge alongside Andrew Garfield.
"The gravity of it all didn't hit until the first day of this pre-filming boot camp we attended," Thomlinson said.
"I walked into this room, looked on a wall and saw the faces of Hugo Weaving, Sam Worthington, Vince Vaughn and Richard Roxburgh staring back at me."
The film is based on the true story of Desmond Doss (Andrew Garfield), an American WWII soldier who served his country by saving rather than taking lives, refusing violence and using his medical skills to help the injured.
"Some of these guys had more than 25 years' experience and here I was on my first feature," Thomlinson said.
The nerves quickly faded and Thomlinson was faced with another challenge.
Having auditioned for a generic soldier role, Gibson spoke to him about another character plotline -- a double amputee who Doss had saved on the frontline -- something that was unheard of in WWII.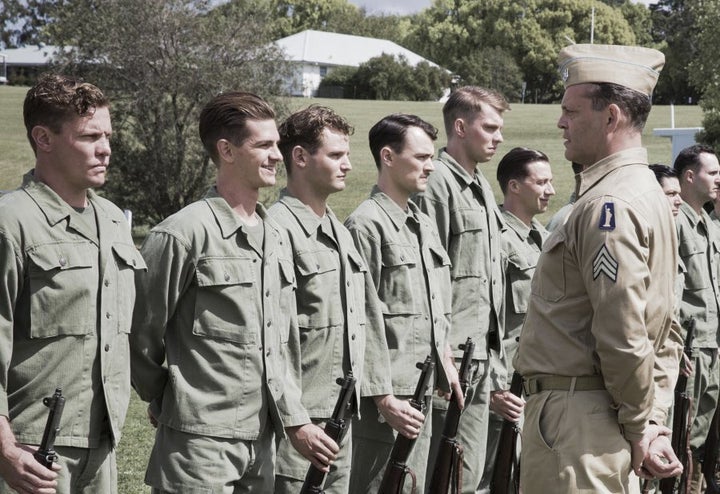 Thomlinson was up for it.
"I wanted to serve the story of Desmond Doss in any way I could."
Though with no memory of the day that sealed his own fate in Afghanistan, he admits tapping into those emotions was difficult.
"I've looked for the memories through meditation -- tried everything except for hypnotism to get them back -- but they're not there," Thomlinson said.
"The hardest thing is knowing how the fact that I'm still alive has impacted other people's lives.
"The amount that they've given family-wise, friend-wise and sleep-wise, they will never forget it and I think I knew that from the minute I woke up," Thomlinson said.
Before the film was released this week, Thomlinson sent out an individual message to the guys he was with in Afghanistan.
"Just sort of warning them that it might bring back some pieces."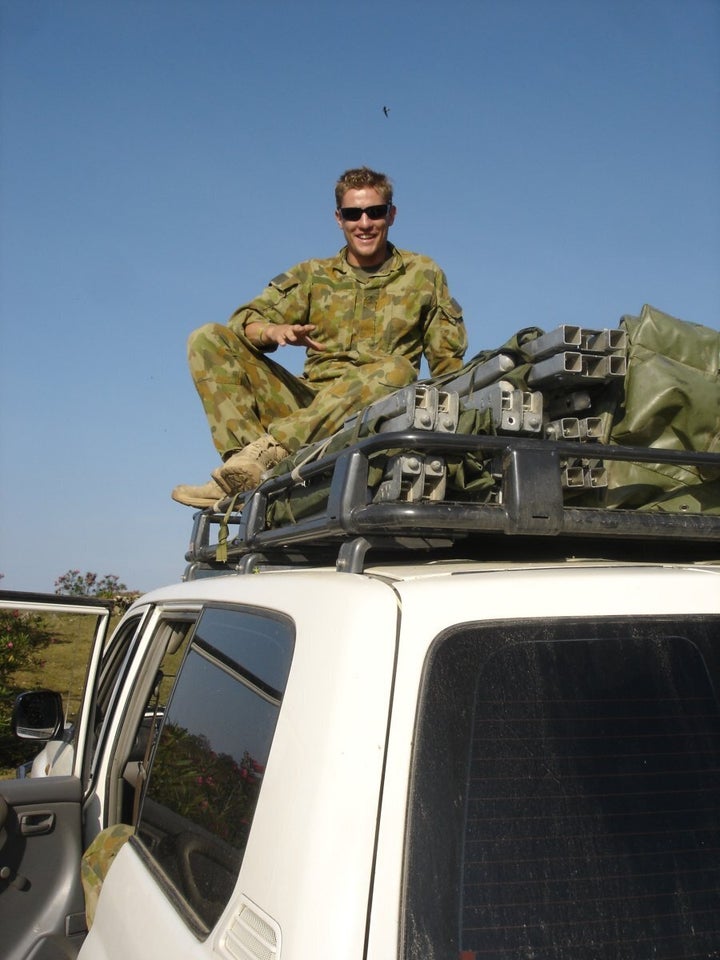 Today, he sees his role as more of a supporting one for his "boys" who stepped out of their comfort zone to save his life.
"I do what I can to be there for them and that means waiting until they're ready to come and talk to me," Thomlinson said.
Being there for his mates and celebrating his first year of marriage with his wife, Madison, is what keeps him busy these days. The red carpet premieres and scripts are somewhere in there, too.
"I met Madison on Christmas Eve two years ago, while playing golf with my dad."
He recalls struggling to find the courage to go and talk to her, before she beat him to it opening with: "It's not that hard."
"And that was it -- the stars aligned," Thomlinson said.
Hacksaw Ridge is out now.
Click below to follow HuffPost Australia on Snapchat!