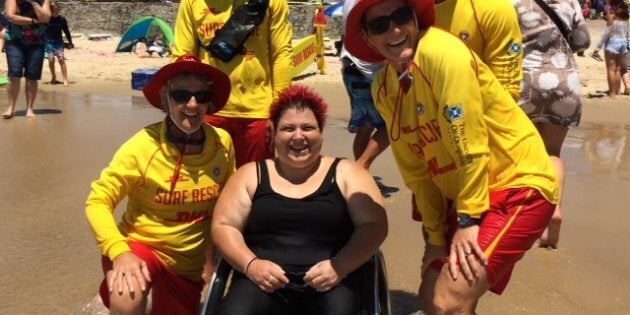 The weekend sun brought a few additional beachgoers to Alexandra Headland Beach in the Sunshine Coast, with a new beach matting trial enabling many Queenslanders with disabilities to dip their toes in the ocean.
On Saturday, Sunshine Coast Regional Council trialled wheelchair accessible beach matting which helped wheelchair users traverse soft sand to get down to the waters edge.
A number of lifesavers spontaneously joined friends and family members helping those who wanted get a few metres further to enjoy the water.
And the footage -- which you can watch below -- is just glorious.
Many of these Aussies hadn't been in the ocean for years, with one usually wheelchair bound young man showing so much enthusiasm for a surf the lifesavers grabbed a boogie board for him.
The waves were his for another twenty minutes, and his only concern was that the waves were too small.
Local Councillor Jason O'Pray told The Huffington Post Australia it was "without question one of the most amazing days of my life".
O'Pray said watching Chase (in the video above) was an "absolute highlight" as the four-year-old who uses a walking frame "was just squealing his lungs out with excitement and his mum was walking behind him crying."
The local councillor has committed $2,500 of his councillor discretionary funds towards another trial while 121 Care is committing another $1,500.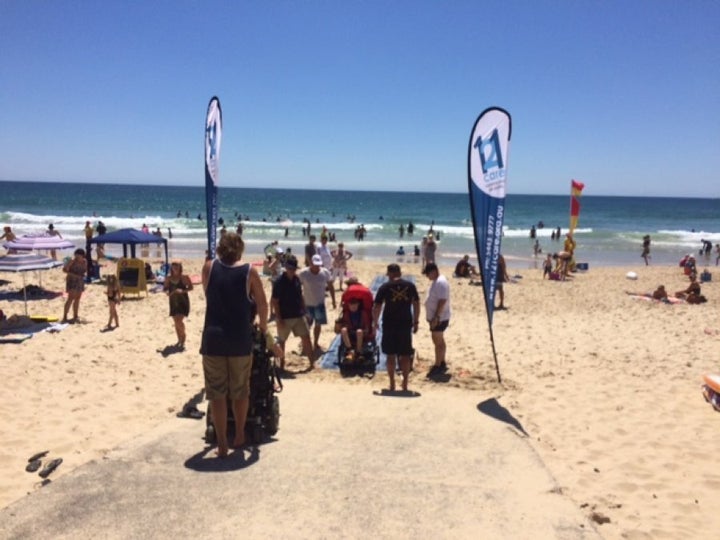 O'Pray has a few friends who use wheelchairs and coached swimming to some children with disabilities before his time in politics, but doesn't know why he's so passionate about the cause.
"It's just the right thing to do," the councillor told HuffPost Australia.
The rollout was such a success that another trial is set to be held on November 27 at Maroochydore Beach.
Sunshine Coast Regional Council are seeking to trial a different beach matting product to test all the options as the product costs about $10,000 per mat (with each about 15 metres long).
"We're trying to find the right beaches with the right access and the right amount of disabled car spaces," O'Pray said.
"And we've got to get the surf life saving clubs on board. Alexandra Headlands Surf Lifesaving Clubbies that helped out on the day were just incredible."