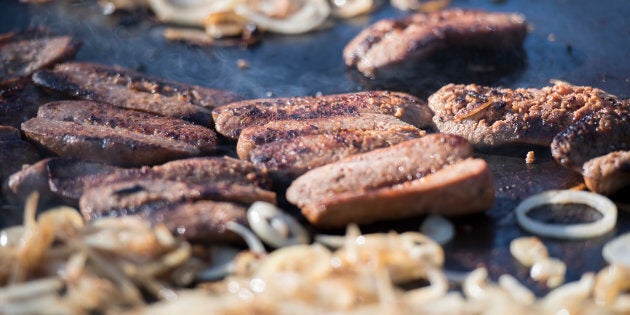 For Australians, there is one election day tradition that has become non-negotiable -- the democracy sausage. Lining up for the compulsory vote is made just that bit more satisfying with a snag after exiting the polling booth.
But it's a tradition that the United States, sadly, does not partake in. Could this be the simple answer to motivating more Americans to vote?
For those who don't know about the glorious democracy sausage, when Aussies exit a polling booth usually at the local school, church or scout hall, they may be able to purchase a sausage in white bread, with or without onions.
The team behind democracysausage.org do an excellent public service by mapping what each polling booth has on offer come election day so you can select your voting place accordingly.
This year, ABC journalist Michael Rowland has done Australia proud by bringing democracy sausages to the good people of Washington D.C.
The response from voters was overwhelmingly positive, proving that a humble sausage is enough to snag the voters.