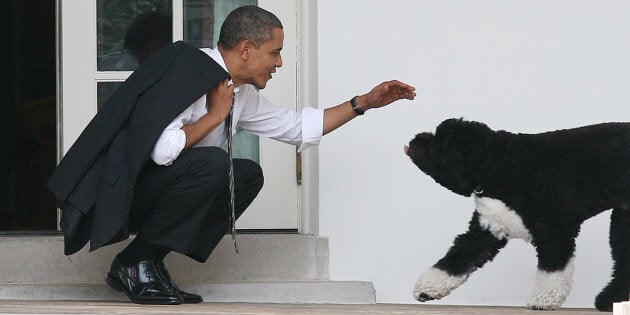 Election day is both a day of new beginnings but also the closing of old stories. Either Hillary Clinton or Donald Trump will be elected President of the United States today; that means the term of current President Barack Obama is coming to an end.
Obama will remain as president until today's winner is officially inaugurated in January. Then, Obama and his family -- wife Michelle, daughters Malia and Sasha -- will vacate the White House for the next First Family. But it will also be moving day for two more beloved American icons; Obama's excellent dogs, Sunny and Bo.
The pair of Portuguese water dogs have been much-loved fixtures of the Obama administration. Just look at them. What fantastic doggos.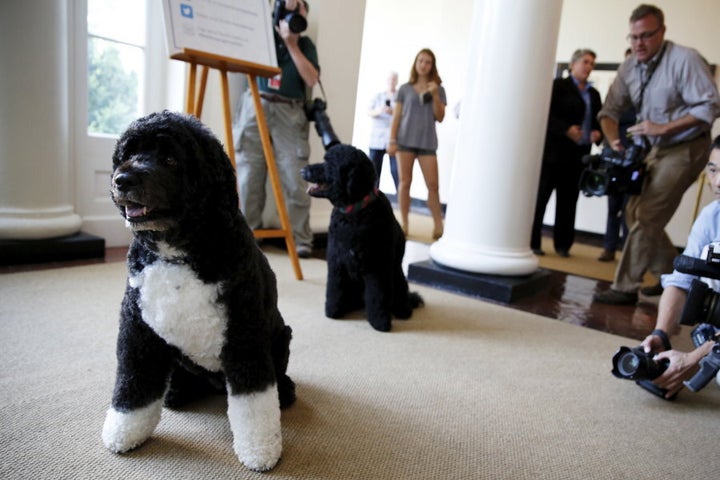 Bo (with the white chest and paws) and the all-black Sunny lived at the White House, travelled with the Obamas, went on Air Force One, came along on family holidays, met foreign dignitaries, and generally had the best time ever as First Pooches of the United States.
"Everybody wants to see them and take pictures," Michelle said.
"I get a memo at the beginning of the month with a request for their schedules, and I have to approve their appearances."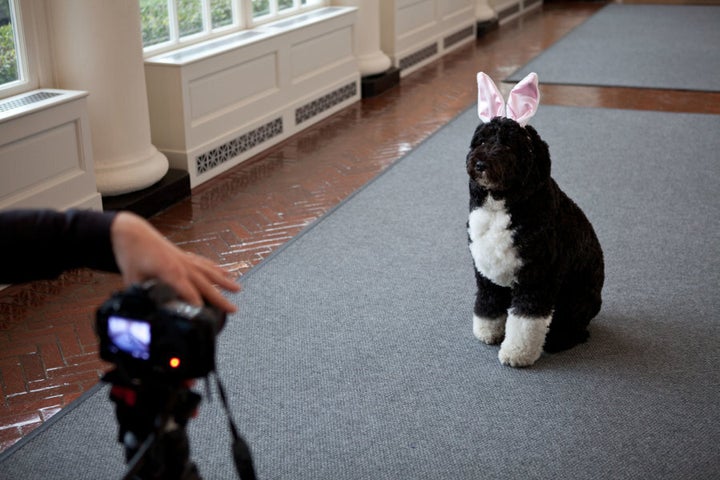 The Obamas got Bo in 2009. Sunny was a later addition, in 2013.
"They can sit on my lap, they sit on my chair, they cuddle with me," Michelle said.
"I like to lay on the floor with them and blow in their face. I like to make them run and chase each other."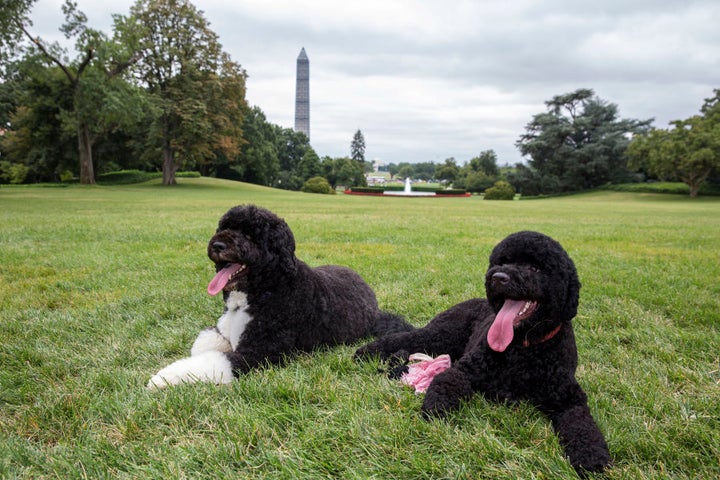 While many will be sad to see the end of the Obama presidency, also take a moment to mourn the fact that we won't be seeing the Obama's excellent dogs on a regular basis anymore.
See more pics in the slideshow below: