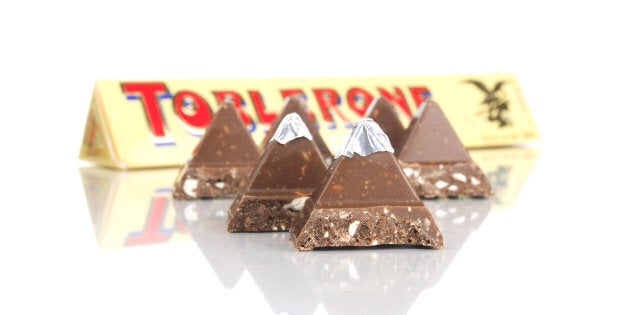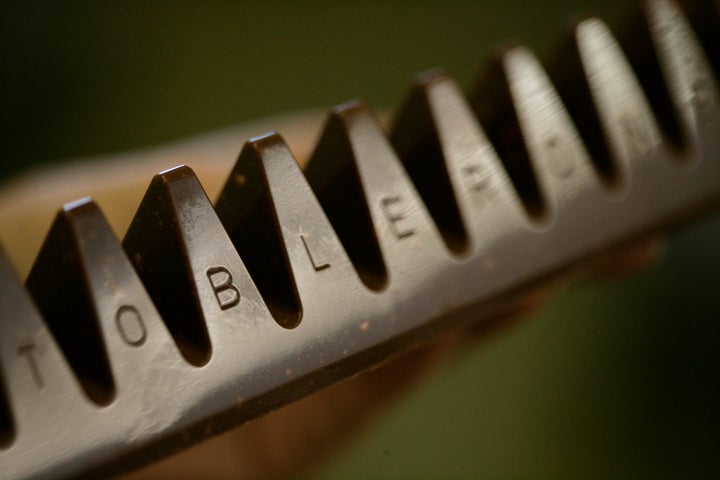 The 400g (14oz) bar now weighs 360g (12.6oz), while the 170g (6oz) version has been reduced to 150g (5.3oz).
Toblerone, which is owned by the U.S. food and drink corporation Mondelēz International, announced the U.K.-only change on its Facebook page in mid-October.
It said the move was necessary to avoid hefty price rises. The company claimed it was "experiencing higher costs for numerous ingredients" and it was forced into altering the shape to ensure it remains "affordable." The change doesn't affect any other items in its range.
The statement initially attracted only a spattering of negative comments, until it went viral on Monday.
Hundreds of fans have now vented their anger on the brand's Facebook page, with many saying they'd have happily paid more for the sweet treat had it remained as it was.
Some even quipped that it left the chocolate bar looking like a "knock-off" of itself, or a bicycle stand.
The change also sparked an avalanche of comments on Twitter, with the #Toblerone hashtag trending globally on Tuesday morning: