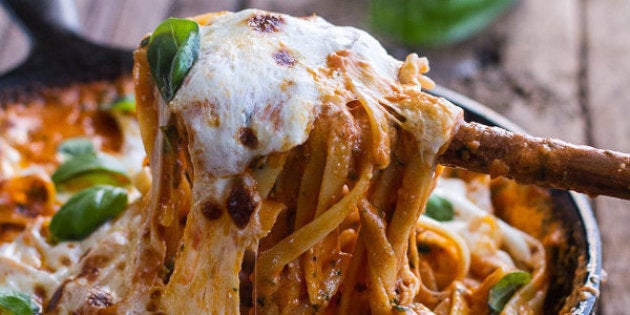 Many Americans woke up today to shocking, disappointing, even frightening news. And even if you were happy with the results of the election, you're probably stressed out from the long campaign behind us.
We wish we had the words to make this turn of events settle a little more easily.
But the love language we best know is food, and we've got lots of that for you today. Lots and lots of comfort food.
In tough times, a little comfort in the form of mac and cheese, a chocolate-y milkshake or skillet nachos can go a long way. We're not advocating the practice of drowning your sorrows in your plate, but maybe, just for today, you can ease your pain with the help of a little melted cheese.