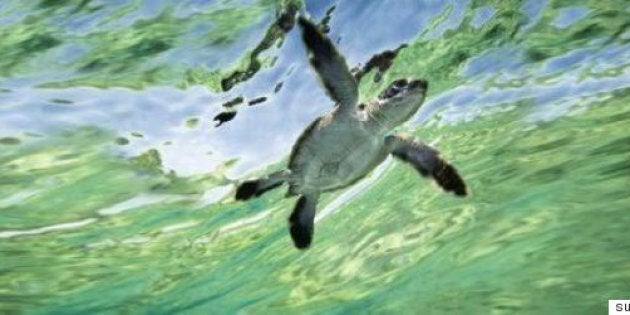 It's that time of the year again when turtle season begins and when Bundaberg, Queensland, is unofficially renamed Turtle Town.
Queensland Parks and Wildlife Services Rangers lead the first turtle encounter tour tonight at Mon Repos Turtle Centre, where tourists can witness the unique natural phenomena. If you're looking for a 'National Geographic' moment, this could be the one!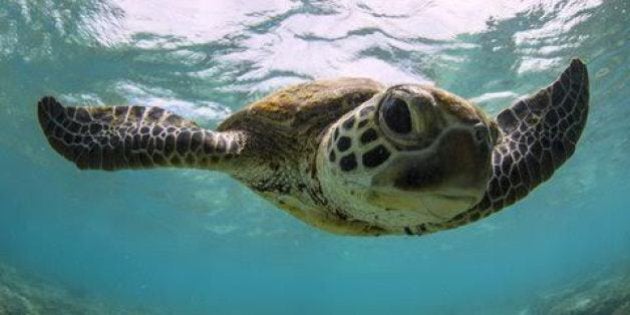 Mon Repos is home to the largest Loggerhead turtle rookery in the Southern Hemisphere and it's the only ranger-led turtle encounter experience on the east coast.
From November to January, the ancient mariners make their way onto the beach to lay their precious eggs under the sand. More than 30,000 visitors make the pilgrimage each year to walk along the beach at night on guided tours to see turtles come ashore.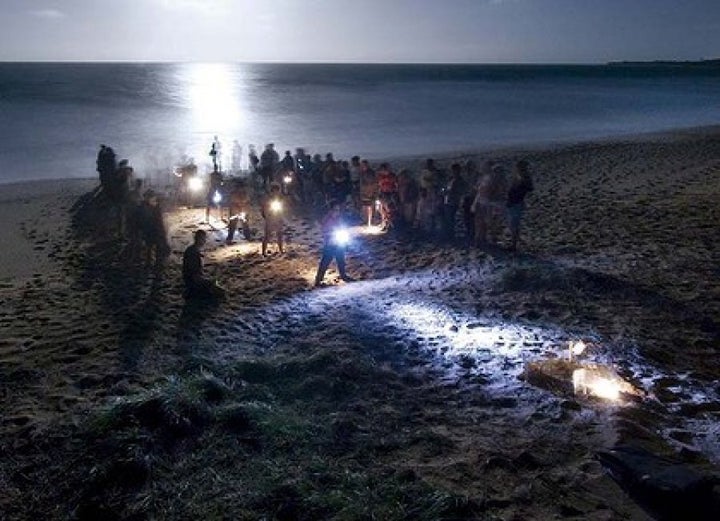 Visitors can witness the ancient life cycle of the animal kingdom, as the turtles crawl to the beach. Turtles actually have an incredible inbuilt GPS, which allows them to travel tens of thousands of kilometres so they can return to the area they were born, once they're ready to nest.
The success of nesting and hatching turtles at Mon Repos is critical for the survival of the endangered loggerhead turtle.
Katherine Mergard, General Manager of Bundaberg North Burnett Tourism, told The Huffington Post Australia it's an exciting moment when rangers report the first turtle tracks of the season.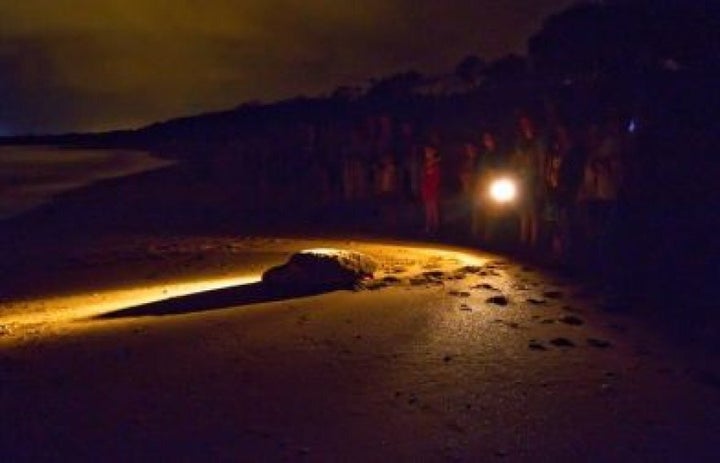 "The turtle experience is only made possible by the wonderful work of Queensland Parks and Wildlife Rangers and volunteers that are on the beach every night from November to March providing guided interpretative tours for visitors and monitoring of the turtles. We love to welcome visitors and locals who haven't seen a nesting mumma turtle or a very cute, tiny hatchling to visit us this season for an experience they'll never forget," Mergard said.