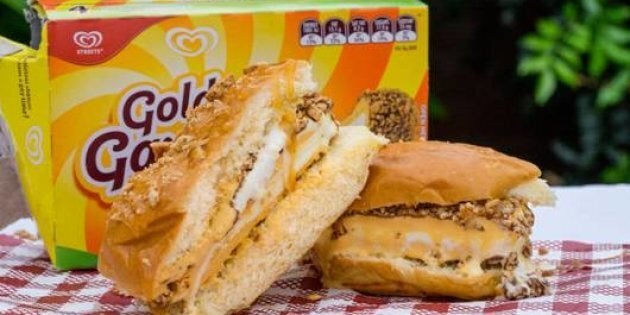 Sydney has an undeniable obsession with over-the-top cult desserts. Now we have a new entrant on the scene -- the Golden Gaytime burger.
Yes, that's right. Dessert food truck Kayter con is unveiling its ice cream creation this weekend at Bella Vista Farm. It is what it sounds like: a Golden Gaytime ice cream (sans stick) inside a white burger bun.
"We chose to do the Gaytime burger because we wanted to bring back a old school classic in a new way," the company said.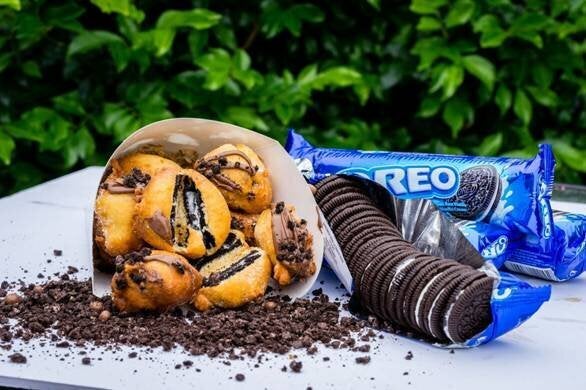 And if you need to raise your blood sugar even further, fried Oreos, "unicorn sparkle fart" donuts confectionery chocolate drinks will be on offer.
Kayter Con changes up its menu monthly as operators truck around to various events and festivals around Sydney. They claim to offer desserts that are "one of a kind, innovative and highly Instagrammable".
You can catch the truck on November 12th and 13th at Bella Vista Farm.