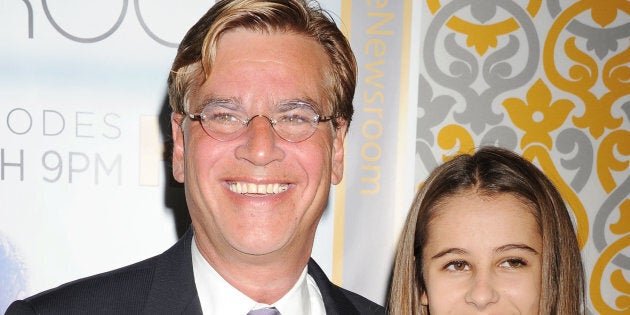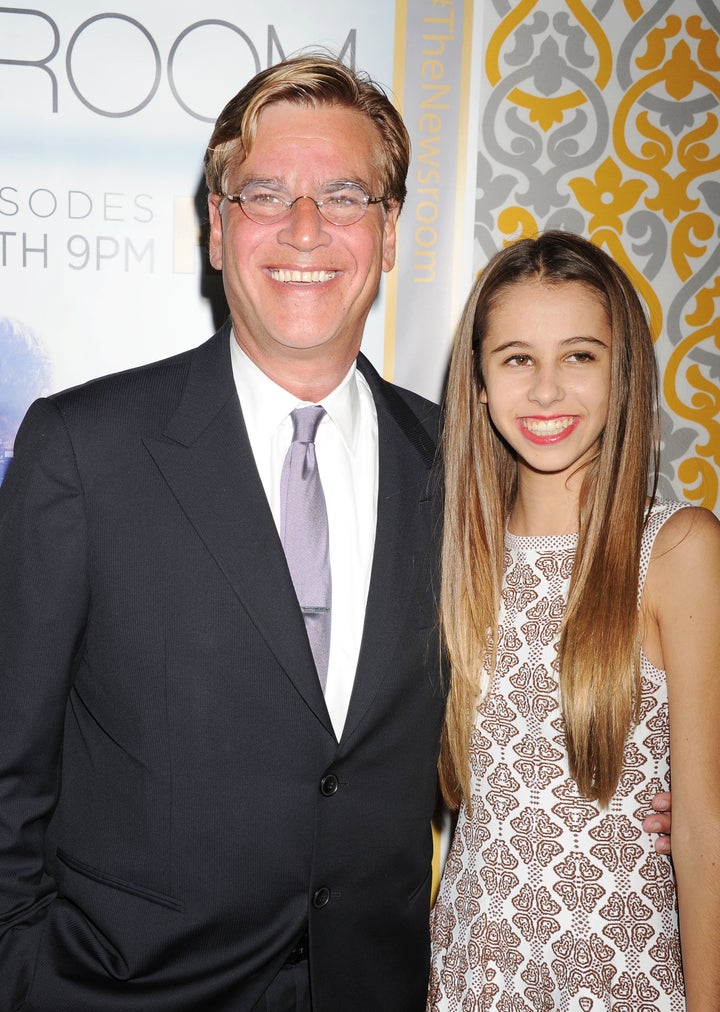 Ever since Donald Trump's win, countless celebrities, including Seth Meyers and Stephen Colbert, have expressed concerns over what it means for the nation's children and especially for its young girls, who have missed this chance to see the first female U.S. president.
And one in particular, Aaron Sorkin ― creator of "The West Wing" and the writer of the 1995 film "American President" ― is especially outraged.
Sorkin shared with Vanity Fair a letter he penned to his 15-year-old daughter, Roxy, in the wake of the election results. The teenager was apparently tearful late Tuesday night and Sorkin said he felt powerless as a father to help her.
"Well the world changed late last night in a way I couldn't protect us from. That's a terrible feeling for a father. I won't sugarcoat it—this is truly horrible," Sorkin wrote in the strongly-worded letter.
Sorkin called out president-elect Trump, along with his supporters, with angry words and highlighted the fear many groups are feeling for the future of the country.
"Hate was given hope," Sorkin said.
But after that, he offered a plan to turn despair at the outcome of the election into a positive force for change.
"We'll fucking fight," he wrote. "We're not powerless, we're not voiceless... We get involved. We do what we can to fight injustice anywhere we see it."
The 2020 election will be Roxy's first chance to vote after turning 18 and Sorkin, like any father, wants to make sure she has hope for the future.
"The battle isn't over, it's just begun," he said. "Grandpa fought in World War II and when he came home this country handed him an opportunity to make a great life for his family. I will not hand his granddaughter a country shaped by hateful and stupid men."
Read the full text of the letter on Vanity Fair.