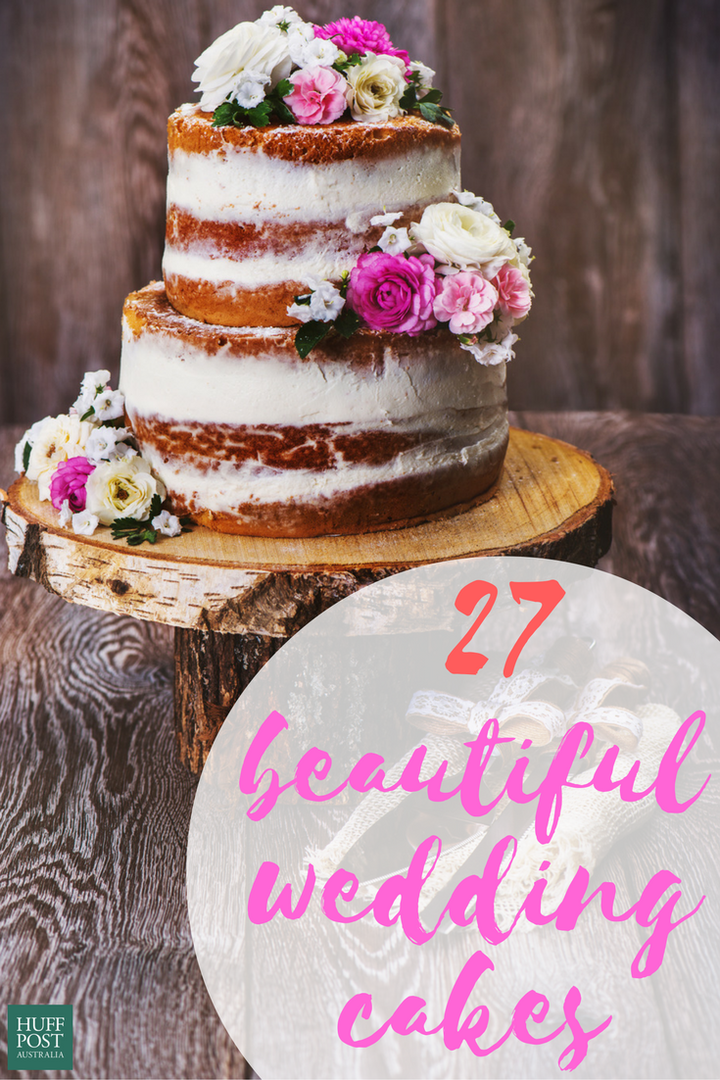 It doesn't matter if you're a wedding person or not, everyone loves wedding cakes.
Maybe it's because they remind us of childhood birthday parties, or because they represent love or whatever. Or maybe it's because they look damn stunning, or simply because it's cake and, um, cake is delicious.
Much like fashion and interior design, there's an ebb and flow of wedding cake trends. More recently, rustic 'naked' cakes, native flowers and marble have dominated the wedding scene, along with the use of dripping icing, macarons and gold leaf.
Basically, it's a whole lot of pretty elements elegantly curated on one cake. It's actual art.
Because everyone loves cake, here is a roundup of 27 incredibly beautiful wedding cakes. You're welcome.
Click below to follow HuffPost Australia on Snapchat!