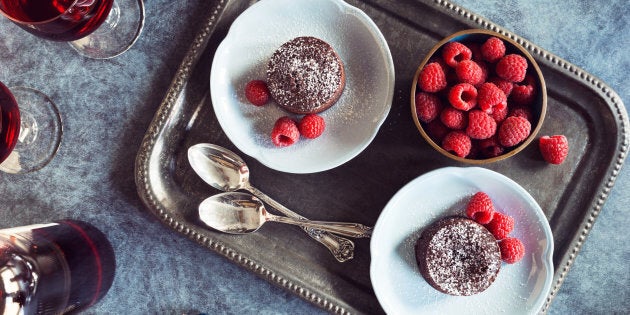 There's nothing quite like tucking into a big slice of cake, whether you're at a birthday or home alone in bed (look, any time is cake time).
But what if you wanted to have cake and wine? There's no shame in that, we're all friends here.
While you could argue that cake goes with any wine, award-winning wine writer, Alice Feiring, believes differently.
When you get a cake and wine pairing right, the results are incredible -- the flavour of the cake is balanced out and amplified, bringing out hints you wouldn't have picked up on. Equally, the wine experience is heightened, too.
Take a look at Feiring's tips below on how to quickly and simply pair treats with wine (and other alcoholic drinks).

Infographic courtesy of Amara.
Click below to follow HuffPost Australia on Snapchat!