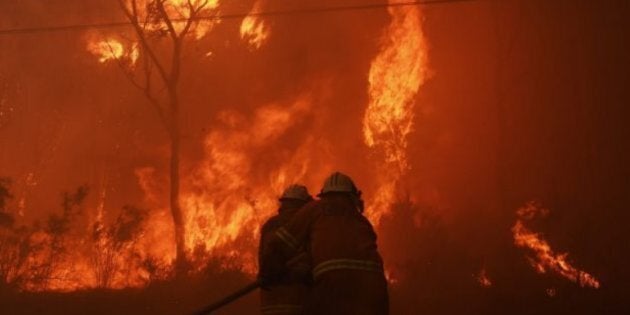 A bushfire in western Sydney has been downgraded to watch and act.
Firefighters, with the assistance of water bombing aircraft, worked throughout the afternoon to gain control of the blaze burning at Londonderry, near Penrith, on Sydney's western fringe.
Residents have been told they are still to return to their properties and take shelter as the fire approaches.
The NSW Rural Fire Service (RFS) on Sunday afternoon issued an emergency alert. The fire has burned more than 270 hectares.
"The fire is burning in the Castlereagh Nature Reserve in the vicinity, Fourth Avenue, Spence Road, Llandilo Rd and Mayo Rd," RFS said on its website.
RFS deputy commissioner Rob Rogers said embers from the fire were impacting properties.
"It's throwing up loads of embers onto properties and basically people need to be vigilant. We're not advising people to evacuate right now because the fire is right at their back door," he told Macquarie Radio.
"Stand by on your property and obviously look for embers and look for firetrucks in your street if you have concerns."
Firefighters are on scene and are being assisted by a water bombing aircraft.