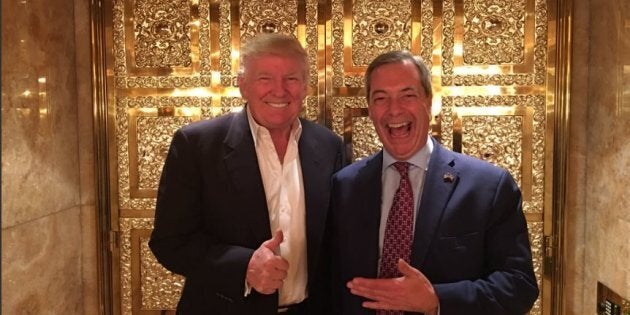 Donald Trump and Nigel Farage -- two of the most divisive politicians on the planet -- have caught up in New York. And they look to have gotten on famously.
President-elect Trump and Farage, who spearheaded the successful UK Brexit campaign, met at Trump tower in New York for what's been described as a "very productive" meeting.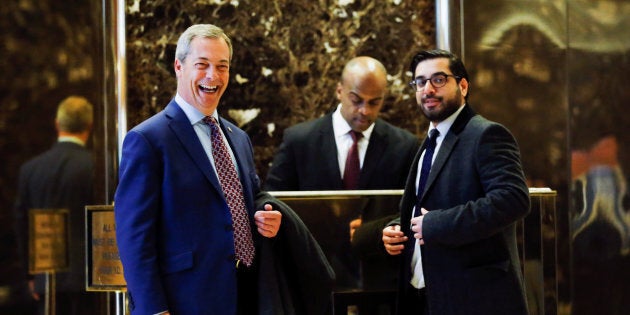 The charismatic but polarising politicians caught up away from prying eyes in one of the upper levels of the Manhattan skyscraper while Trump was spending time with family and receiving visitors, according to media reports.
"We're just tourists!" Farage was reported as quipping to reporters after he was spotted waiting for an elevator in the building's lobby.
The UK Independence Party leader later tweeted about the "honour" of meeting Trump, with one pic showing the pair smiling side-by-side at gold-encrusted Trump tower doors.
Trump's election campaign manager, Kellyanne Conway, labeled the meeting a success.
"I think they enjoy each other's company, and they actually had a chance to talk about freedom and winning and what this all means for the world," Conway said.
Farage has been a vocal fan of Trump and spoke to the property magnate during the US election campaign. For his part, Trump made a number of references to Brexit as he crisscrossed the nation on his way to defeating Democrat nominee Hillary Clinton.
In the days after Trump's election victory, Farage reportedly told a British radio station he was "absolutely happy" at the result, urging the former US reality television star to wind back Barack Obama's "loathsome" policies.