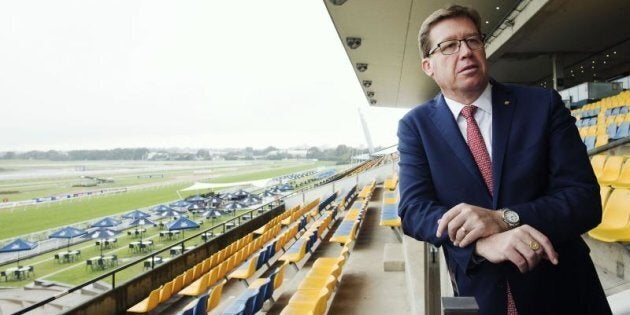 CANBERRA -- The overturned greyhound racing ban and council amalgamations have claimed a major political scalp in New South Wales with Deputy Premier, Troy Grant, standing down as state Nationals leader after a massive backlash against his party in a weekend by-election.
The Nats had been in control of the "safe" seat for 69 years.
A short time ago, Grant released a statement saying he will be resigning at Tuesday's Nationals party room meeting as a "result of The Nationals candidate for Orange, Scott Barrett, facing an uphill battle to hold the seat".
Grant was already facing a leadership spill at the party room meeting.
Premier Mike Baird paid tribute to his deputy, saying Grant had made an "enormous contribution" and had been a "courageous and passionate advocate" for regional NSW.
"Troy is a man of great integrity and it has been an honour to lead this Government together," Baird said in a statement.
The Deputy Premier said he accepted the result in Orange was a "clear message that we haven't always got it right, nor have we always taken the community with us".