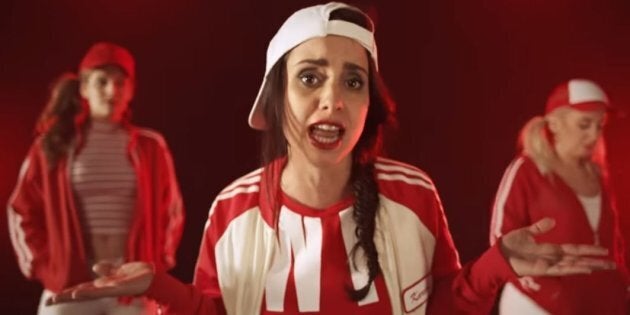 The trio who brought us the 'active wear' song and video are back with another banger, this time tackling periods.
The hilarious four-minute skit starts with a scenario most women can relate to -- guys freaking out when menstruation is mentioned within a 50-metre radius of their precious ears.
The I Got That Flow song then goes on to detail all of the delightful realities and stereotyped fallacies women deal with at that time of the month.
Warning: the clip is preeeeeeeetty NSFW.
And in even better news, the trio have a comedy pilot coming to ABC soon, called Wham Bam Thank You Ma'am. Looks like our comedy prayers have been answered.
Click below to follow HuffPost Australia on Snapchat!