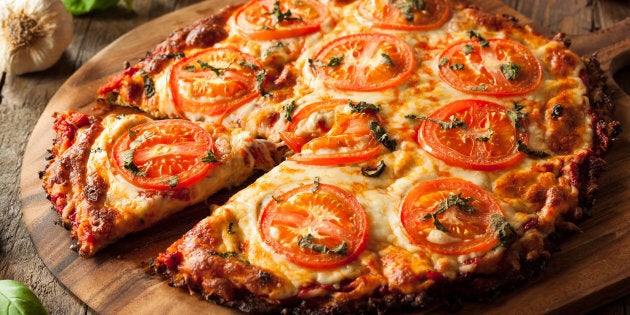 When you look at a head of cauliflower, you probably think: oh cool, I can roast and steam this.
But what if we told you could make 10 other downright surprising, clever and delicious things out of cauliflower -- like mac and cheese, buffalo bites, tortillas, couscous, nuggets and even pizza. Whaaaaat?
If you're wondering how on earth this is possible, the answer lies in the natural texture of cauliflower: tough and crumbly when raw, but soft and absorbent when cooked.
With cauliflower being such a popular, versatile ingredient (go, veggies!), you can now buy cauliflower rice in the fruit and veg section of the supermarket.
Top tip: as fresh cauliflower can be expensive, buy frozen cauliflower if that better suits your budget.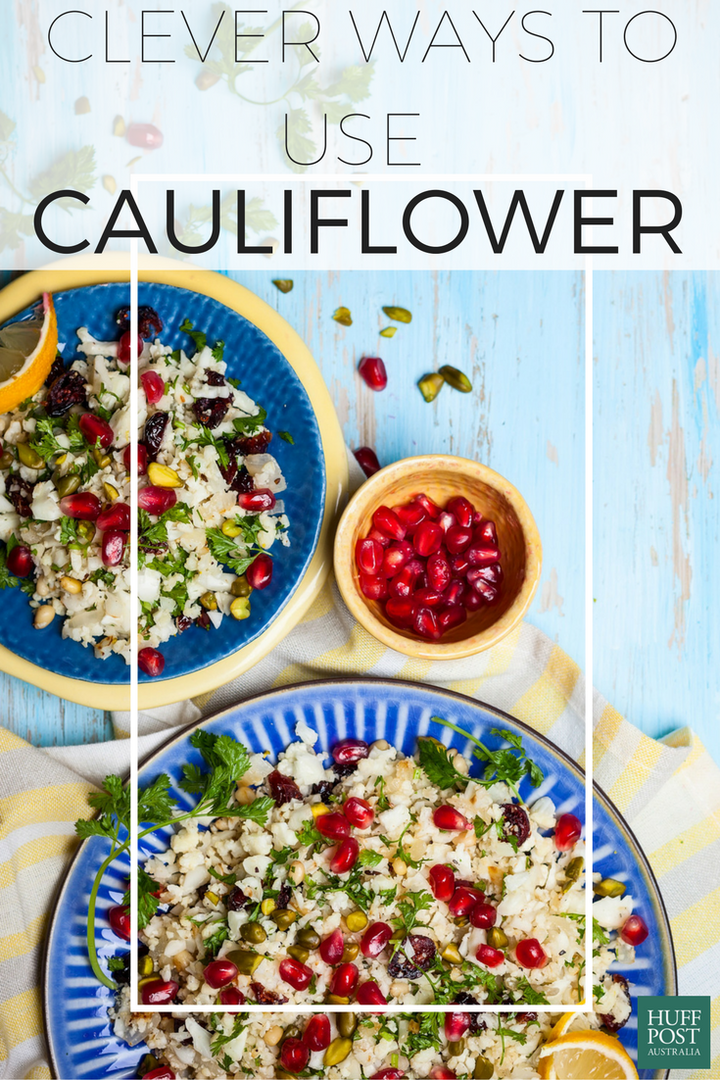 1. Make cauliflower rice
You can use cauliflower rice just like you would regular rice -- with curries, stir frys, in salads and burrito bowls, as shown below. This clever rice alternative is a popular option for people looking for low carb meals, and luckily it doesn't sacrifice on taste.
To make cauliflower rice, simply cut one head of cauliflower into large florets, add to a food processor and pulse until it resembles rice. You can then pan fry the cauliflower rice for a few minutes until just cooked through. Genius.
2. Make couscous
Similar to cauliflower rice, cauli couscous is a simple yet tasty alternative to wheat couscous, and follows the same method as the rice. Process the cauliflower florets into small pieces (be careful to not over-process), pan fry with olive oil and a pinch of salt, and leave covered on low for around seven minutes until tender.
Cauliflower couscous is light and fluffy, just like the original, and is perfect to accompany stews, salads, burgers and meat, as well as in stuffed capsicums. Freeze any leftovers and reheat when ready to cook.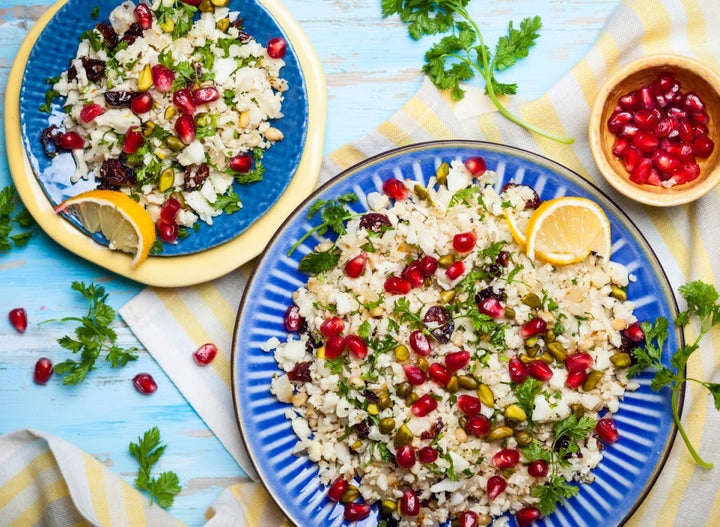 3. Make pizza bases
Love pizza but are cautious of the carb-rich base (especially if you have it often)? You might want to try a cauliflower pizza base. If we've lost you, don't worry. Here's how it works.
Process the cauliflower florets so it resembles couscous, squeeze out the excess moisture, add to a bowl and mix with egg, cheese, garlic and herbs. Then you need to blind bake it before adding pizza toppings.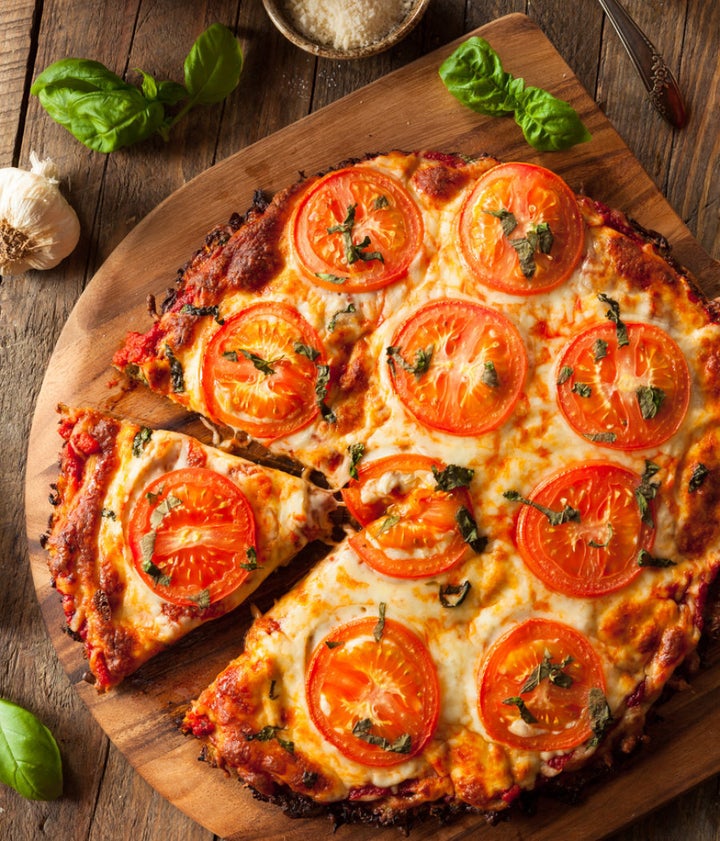 4. Make tortillas
If Mexican is on the menu for dinner but you don't have tortillas, try cauliflower tortillas instead. Like the cauliflower pizza base, the absorbent nature of cauliflower lends itself perfectly to tortillas, creating a soft, fluffy and pliable wrap.
You could even play around with different spices to go with Indian curries, Mediterranean dishes or salad wraps.
5. Make cauliflower mash
If you love mashed potato, you need to try cauliflower mash. Much like its potato friend, the cauliflower version is thick and creamy, and is the perfect accompaniment to meat and veg, or layered on top of shepherd's pie.
If you want to get creative, try adding fresh or dried herbs and spices to match the cuisine. Garlic is always a great addition.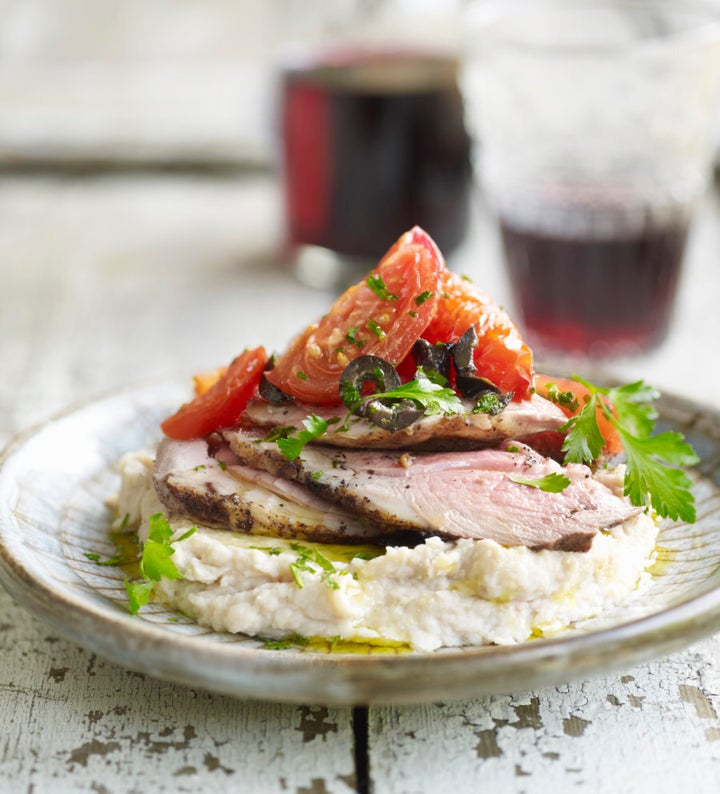 6. Make buffalo cauliflower 'chicken' bites
If you're vego or vegan -- or even if you feel like experimenting with cooking veggies -- you will love these delicious buffalo cauliflower bites.
Inspired by the flavours of the chicken original, buffalo cauliflower bites involve battering florets in a flour, garlic and salt batter, and coating in a vegan butter and hot sauce mixture.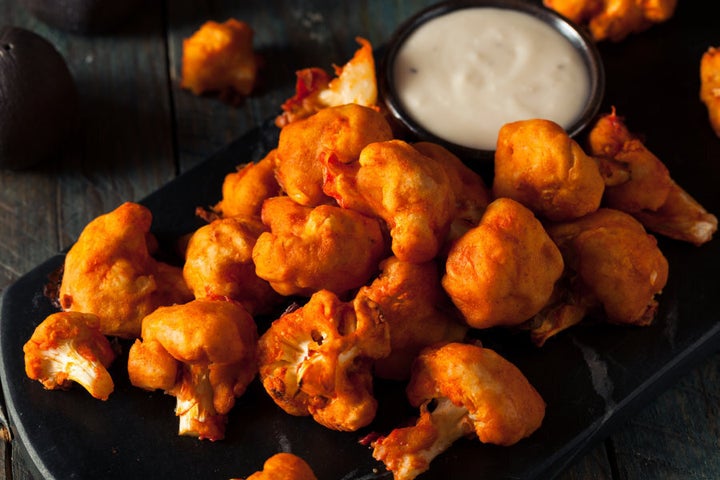 7. Make nuggets
Yep, you can even make cauliflower nuggets. All you need is an oven, a head of cauliflower, breadcrumbs, an egg, dried herbs and cheese.
You could even add Mexican spices to your cauliflower nuggets and load them into your cauliflower tortillas. DOUBLE CAULIFLOWER.
8. Make mac and cheese
If you're a mac and cheese fan, you need to try the healthified cauliflower version. While cauliflower mac and cheese still uses cheese (duh), the cauliflower adds a natural creaminess and a few servings of veggies which you wouldn't normally get.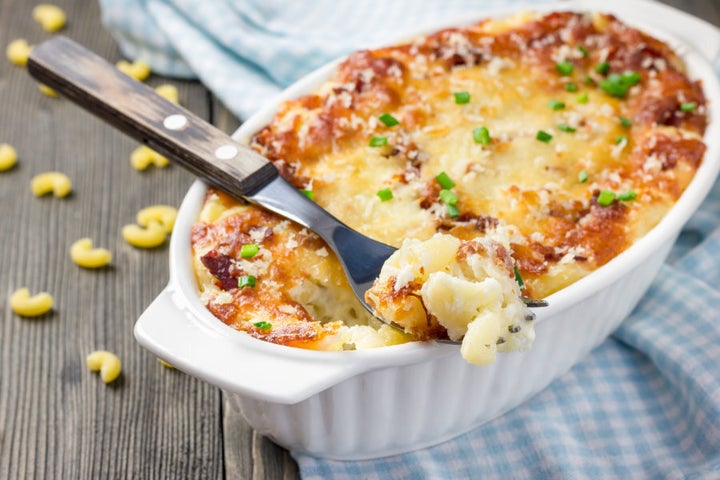 9. Cauliflower popcorn
Sick of regular popcorn? Why not try the cauliflower version? Simply cut the cauliflower into small florets, toss with olive oil and salt, and roast until they become crispy, golden and amazing.
10. Cauliflower cake
Now, before you turn up your nose, this is not the dessert cake you're thinking of (although, cauliflower probably goes well in that, too). This cauliflower cake by Yotam Ottolenghi combines cauliflower with eggs, fresh herbs, warming spices and parmesan cheese.
It's delicious hot or cold, for breakfast or dinner, and is extra tasty when served with salad on the side.
Click below to follow HuffPost Australia on Snapchat!