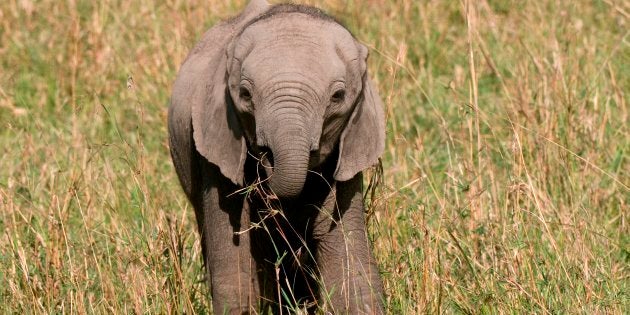 You don't have to be an activist to know about the seedy underbelly that exists to bring us products and entertainment at the expense of animals.
Depending on your level of curiosity, it's actually pretty easy to be well-informed. And with more and more big corporates taking a stand, finally, the world is getting serious about protecting our animals.
In May, the New York Times described this time as "A Humane Revolution" where animal rights groups are working with companies to change behaviours, while calling out those who are resisting.
Closer to home, Australia has had a handful of "wins" worth recognising -- many of them affect us in ways we probably haven't thought about before -- giving us even more reason to get informed.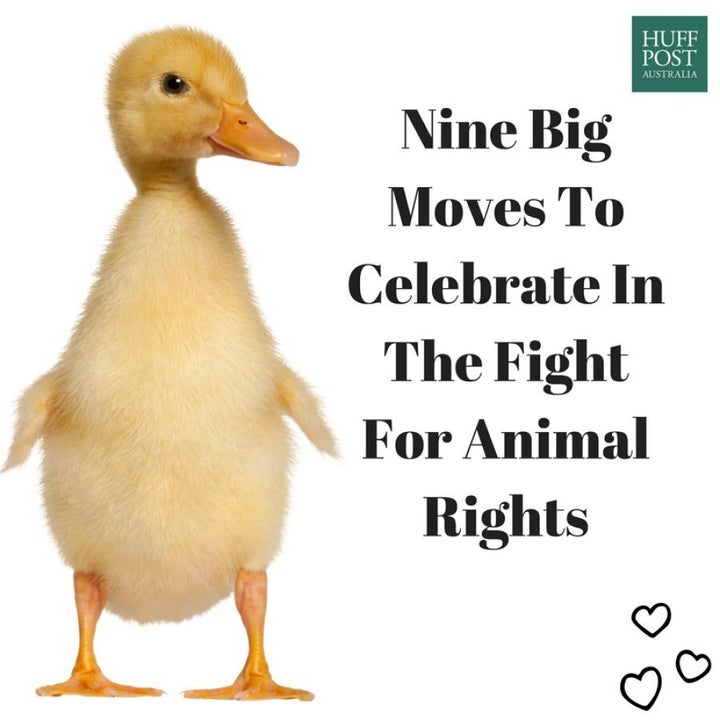 Your makeup and skincare
Australia will soon join the European Union, Israel, and New Zealand in banning the sale of animal-tested cosmetics. In the midst of this year's election campaign, the Liberal National Party announced that beginning in July 2017, the sale of cosmetics that have been tested on animals or contain animal-tested ingredients will be prohibited.
Purchasing fur
PETA's work in persuading retailers, designers, and fashion-event organisers paid off. This year as some of our best designers -- including Ellery, Sage Sydney, Jenny Kee, and the Telstra Perth Fashion Festival -- announced they would be going fur-free. These victories will prevent countless animals from being trapped, electrocuted, bludgeoned, or even skinned alive.
Cruelty-free dining
Australians are jumping on the meat-free bandwagon, with Google Trends data revealing searches for the word "vegan" noticeably increasing in 2016.
"This shift towards cruelty-free dining will prevent numerous animals from enduring a life spent in dark, cramped, filthy sheds before a terrifying, uncomfortable journey to the abattoir, where their throats are slit," Ashley Fruno, PETA Australia's Associate Director of Campaigns told The Huffington Post Australia.
What's more is we're also discovering that with a little creativity, vegan food options are actually pretty delicious.
Travel
Circuses
A number of councils around Australia have banned circuses from using exotic animals such as lions and monkeys. The most recent additions to this growing list, which now includes 50 council areas, are Melbourne and the Gold Coast.
"Animals in circuses spend most of their lives inside tiny cages or restrained by chains, and trainers typically use their fear of pain to force them to perform," Fruno said.
Pets
In a progressive move to combat its huge overpopulation problem, South Australia announced that it would become the first state in the country to introduce mandatory desexing for both cats and dogs. Sterilisation benefits the health of our animal companions and -- in combination with campaigns to promote animal adoption -- saves animals' lives. Fruno said each year, more than 200,000 healthy cats and dogs are euthanised nationwide simply because there aren't enough good homes for them.
Puppy farming
In order to stamp out large-scale puppy farming, the Victorian Government introduced legislation to restrict the number of fertile dogs a breeder can keep. And Queensland passed laws requiring all dog breeders in the state to be registered.
SeaWorld
Greyhound racing
It was a tumultuous year for greyhound racing in Australia as the New South Wales government backed down on its proposed legislation to ban the industry. Still, it will likely introduce numerous measures such as reducing the number of tracks in an effort to "clean up" the industry.
Click below to follow HuffPost Australia on Snapchat!