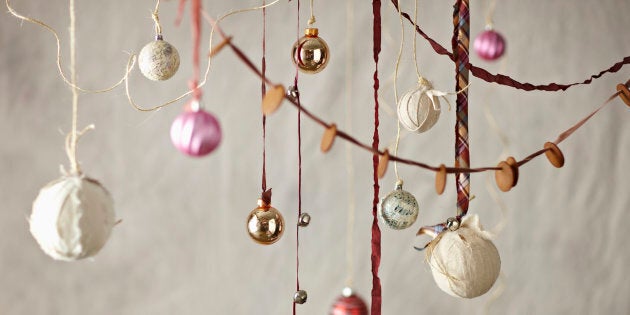 It's the most wonderful time of the year, but it's also a wasteful one.
The good news? Adding a touch of Christmas to your home doesn't have to come at the expense of the planet. Even better? According to the interior gods, 'tis certainly not the season to fall victim to trends.
"First and foremost, don't just buy cheap things you won't care about come next year," Jen Bishop from The Interiors Addict told The Huffington Post Australia.
Instead, buy a few traditional, classic decorations to add to your collection each year (preferably in the January sales) that you'll enjoy taking out of storage when December rolls around.
"If you stick to this, you'll be able to use the same decor year after year and just add new touches like a few more ornaments for the tree," Bishop said.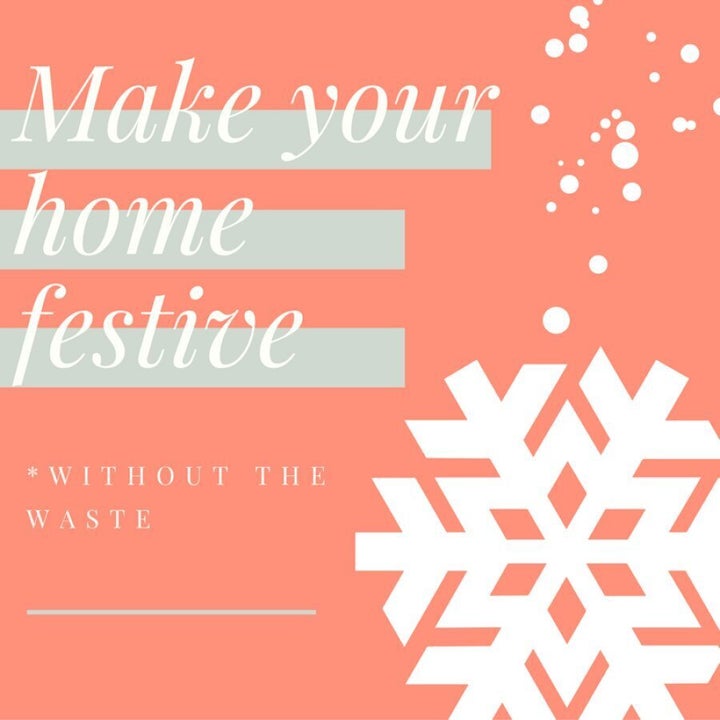 Think outside the box
Creating that Christmas-y feel doesn't have to be about decorations alone.
"You can't go wrong with some Christmas scented candles and fairy lights," Bishop said.
Sure, fairy lights are stunning on a tree, but Bishop recommends thinking about other areas in your home you could place a set. Add some battery operated ones to a vase with baubles or place inside some rustic lanterns.
Fairy lights. Not just for trees.
Spotlight one area
"Rather than attempt to decorate your entire house, go all out on your tabletop for example, with a fabulous centrepiece. You can make this yourself with foliage, ivy, Christmas Bush, native flowers or pinecones," Bishop said.
Other areas you could focus on could be the tree, fireplace or mantlepiece.
Pick a theme
The goal is to keep things simple and adaptable.
"If you went with a theme of silver and driftwood, then you can change up your accent colour with a few new pieces each festive season," Bishop said.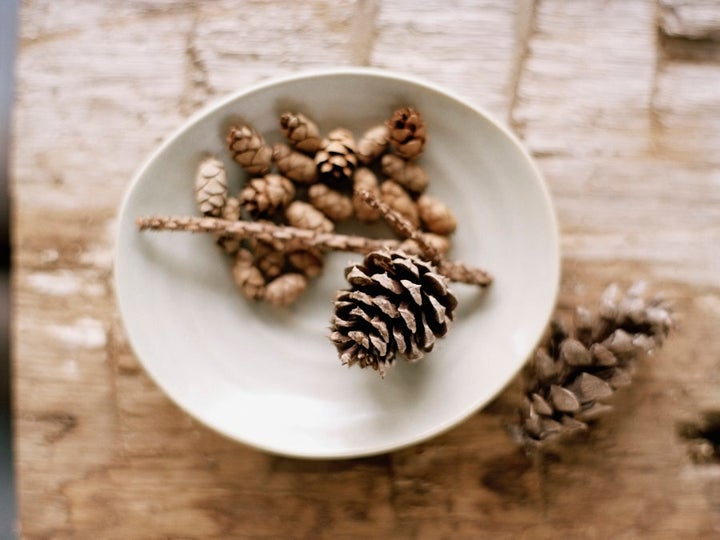 Go green
"Nature never goes out of fashion and you'd be surprised what you can find in your garden," Bishop said.
"Place the greenery on the tabletop along with some special napkins and napkin rings, a great runner and then some candles -- and you're set."
Click below to follow HuffPost Australia on Snapchat!