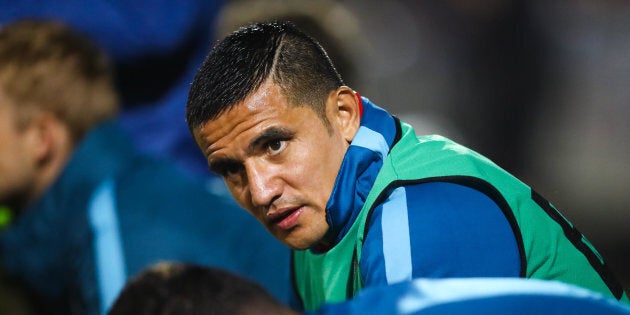 The Socceroos play Thailand on Tuesday night in a FIFA World Cup qualifier which would ordinarily be the sort of game you'd expect us to win easily but which, for a couple of different reasons, looms as a bit of a speed bump on the way to Russia 2018.
Thailand is running last in our qualification group, in which the top two teams automatically make it to Russia. The full table is here. As you can see, Thailand has lost all four games so far in this phase. But the Thai national team has extra motivation for this match.
After the death last month of King Bhumibol Adulyadej, the country has had a 30-day mourning period. That period ends on the eve of this match, and the whole country is expecting big things. The Thai Football Association has even promised a bonus of 10 million Thai Baht (about $A 373,000) to players if they win. The emotional and financial stakes are high.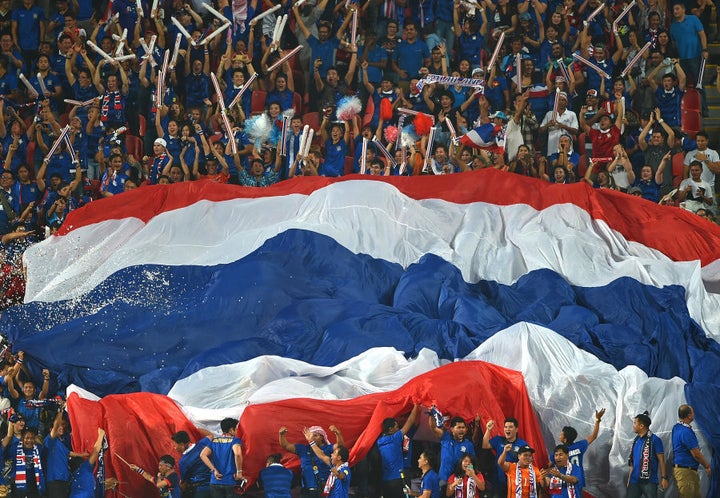 Into this cauldron goes a relatively inexperienced Australian team, minus Tim Cahill, the greatest ever Socceroos goal scorer, who despite being 36, remains our best player, and our talisman. When Tim Cahill plays well, Australia plays well.
So why is Tim Cahill not there? According to senior Fairfax football writer Michael Cockerill, Cahill's value to Socceroos coach Ange Postecoglou has "clearly diminished".
Wrote Cockerill this week:
For the first time in the Ange Postecoglou era, our greatest Socceroo won't be involved when the Socceroos play a World Cup qualifier. So has Tim Cahill played his last game for Australia?

Strangely, it's a question which hasn't really been asked since he was left out of the squad for this week's match in Bangkok. Perhaps that's because nobody wants to write him off for fear of being proved wrong."
"In three weeks, Cahill turns 37. Time stands still for no one. The fact is, at this level of the game, the end is never a nice, gentle, roll down a hill. It's usually a cliff. Cahill is right on the edge."
Cockerill used an interesting and possibly misleading turn of phrase when he said "Cahill was left out of the squad". It's true, he's not there. So OK, technically he was left out. But there's left out and there's left out. As in, there's left out because you're not required, and there's left out because you're being rested.
"I'm lucky I don't have to go to Thailand," Cahill told The Huffington Post Australia last week in an interview conducted for our story which ran on the weekend on how this Sydney-born superstar is loving life in Melbourne.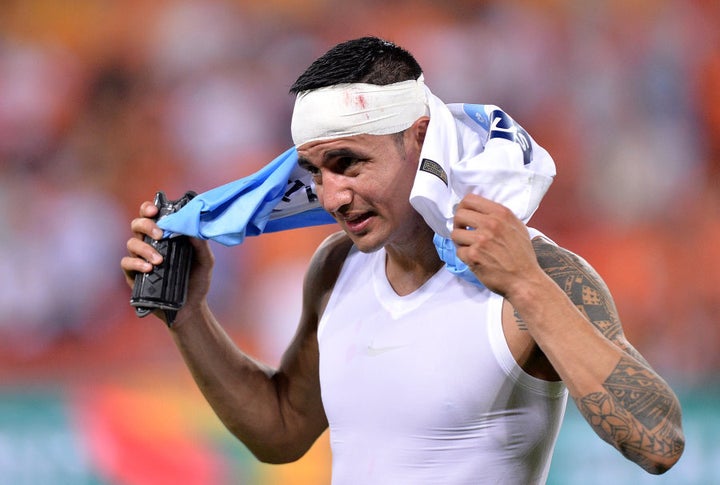 Cahill said this in the context of two things. One, his life has been insanely busy of late. No one ever thinks much about the logistics of the life of a modern sportsman, but here's a guy with a wife and four kids and a thriving menswear business and the rest of it.
Then there's his body. Cahill has been nursing an Achilles injury all season. It caused him to miss Melbourne City's win over Adelaide in late October, and the team to play Thailand was named the week afterwards.
"Tim has been left out primarily because we have a 10 day lead in [to the Thailand game], which is very rare, and I want to be able to put the squad through a lot of work," Postecoglou said at the time.
"He has done a lot of travel for club and country and I have decided it is better he remains in Melbourne where he is being managed well to ensure he is back on the park as soon as possible and ready for us down the track."
So there you have it. Tim Cahill hasn't been shown the door. He's being wisely handled. Big difference. Expect him to play a huge role in the qualifiers Australia hosts in 2017 [dates TBC] as we round out our campaign to make the next World Cup.
Nobody's suggesting Cahill is the 90 minute player he was in his prime -- a player who is still adored by fans from the UK to New York. But in shorter bursts, he's definitely still the player he was in patches. Need proof? This should do it.
Indeed, the uncomfortable truth in Australian football right now concerns not Tim Cahill, but the rest of the team. The Socceroos are looking a little like the Australian cricket team in terms of their failure to produce any bona fide young superstars in the last few years. Tim Cahill is still needed.
Ask yourself this: there's 20 minutes left in a crucial World Cup qualifier. Who's the one person you want to see coming off the bench? Yep.
Meanwhile, here's hoping the boys get the job done tonight.