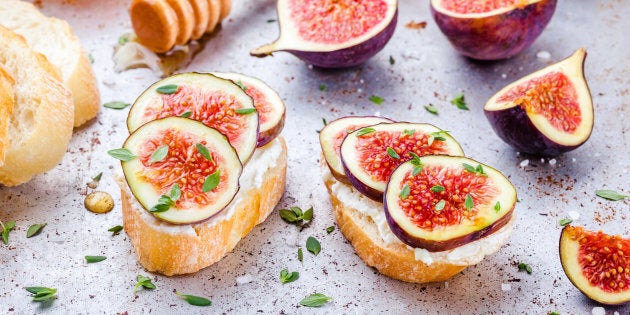 However much you like your go-to breakfast, the same jam on toast or plain muesli with milk every day can get boring.
Considering breakfast is important for both our bodies and minds, it's crucial that the morning meal is inviting, colourful, nutritious and, most importantly, delicious.
But that doesn't mean you have to cook up a breakfast feast, or that you need a lot of time in the morning.
To keep mornings interesting (and tasty), here are nine simple ways to pimp up your regular breakfast -- from simply swapping your bread type to using banana 'nice' cream instead of milk.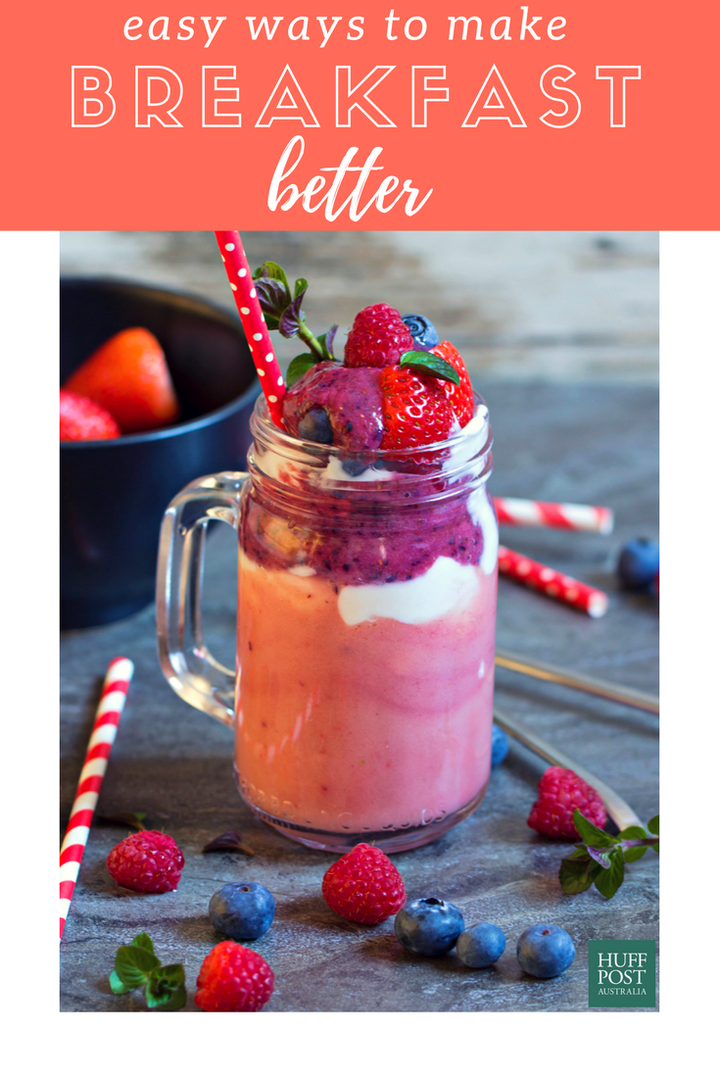 1. Swap jam or Vegemite toast for fruit toast with ricotta and fruit
Instead of plain toast with butter and jam or Vegemite, swap the toast for fruit loaf and top with a dollop of ricotta, a drizzle of sweetener and your fruit of choice -- banana, peaches, figs or pear work perfectly.
You could also sprinkle on cinnamon for extra flavour, or add seeds or coconut flakes for added crunch.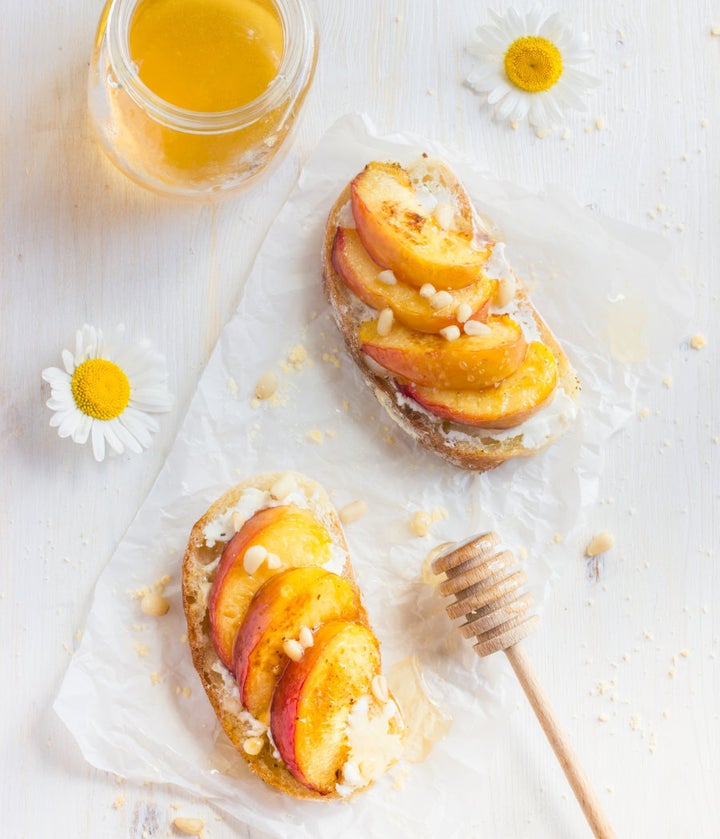 2. Swap plain toast for sourdough
This one is a simple swap, but the result is incredible. By using sourdough instead of supermarket sandwich bread, you get the satisfying crunch and the slightly sour, moreish flavour from the crusty loaf.
You can also experiment with different types of sourdough -- try a rye loaf for a nutty, slightly earthy flavour, or spelt for a mildly sweet and nutty flavour.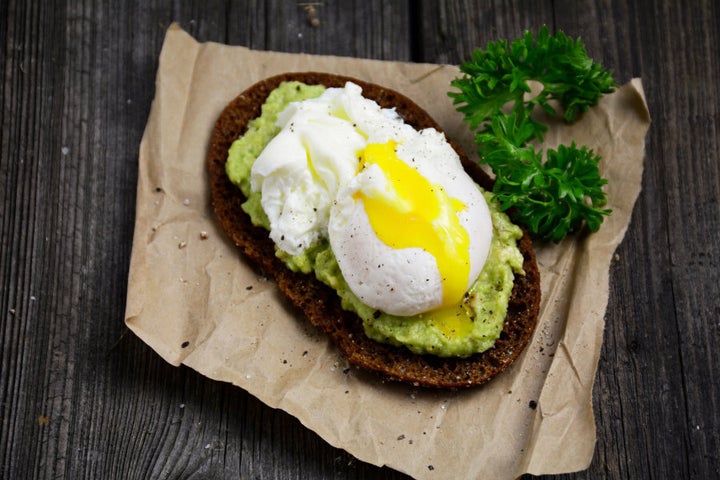 3. Swap milk or yoghurt for 'nice' cream
If you love granola or muesli, instead of having it with plain milk or yoghurt, give nice cream (AKA frozen bananas blended to an ice cream consistency) a go.
All you need to do is freeze a few bananas overnight, blend them in the morning with a dash of milk, and serve in a bowl, with the granola and muesli on top.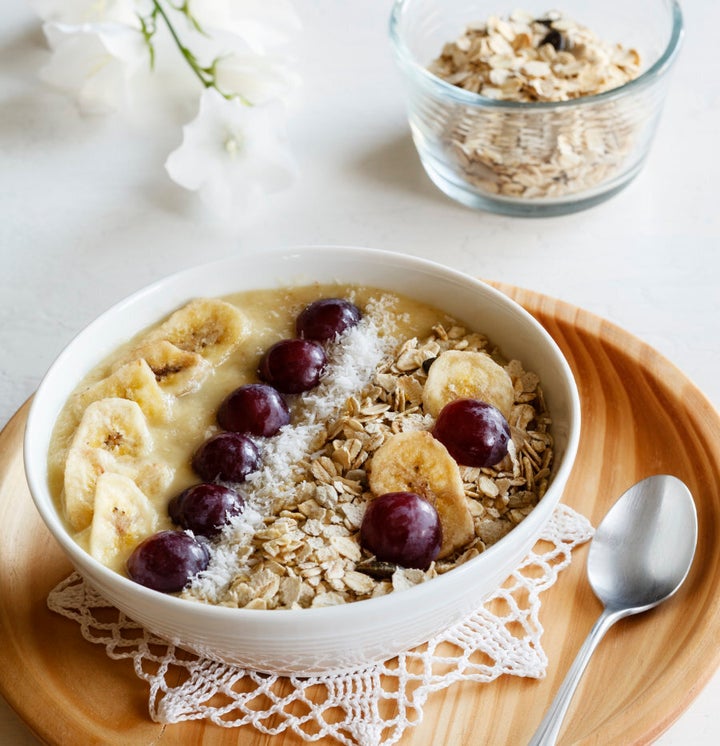 4. Swap coffee for a smoothie
If your breakfast is usually in the form of a hot drink like tea or coffee, to switch things up, try a fruit-packed smoothie.
Depending on your taste preferences, you can make everything from your classic banana cinnamon smoothie and strawberry smoothie, to something more indulgent like salted caramel and chocolate peanut butter. Or perhaps a green smoothie for a super healthy start. Try the recipes here.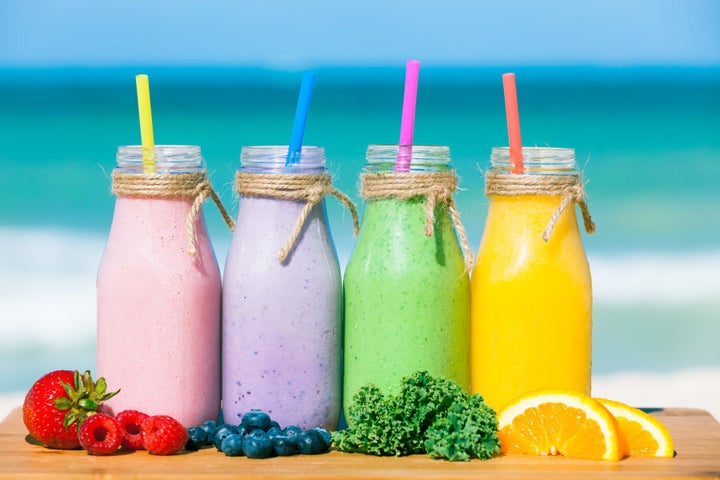 5. Swap cereal for porridge with fruit and maple syrup
If you're bored of plain cereal, give porridge with fruit and maple syrup a go. You could use quick oats if you're in a rush, rolled oats for traditional style, or steel-cut oats for a more creamy, nutty and delicious brekkie bowl.
Top your porridge bowl with fruit of your choice (berries and banana are perfect) as well as maple syrup for sweetness.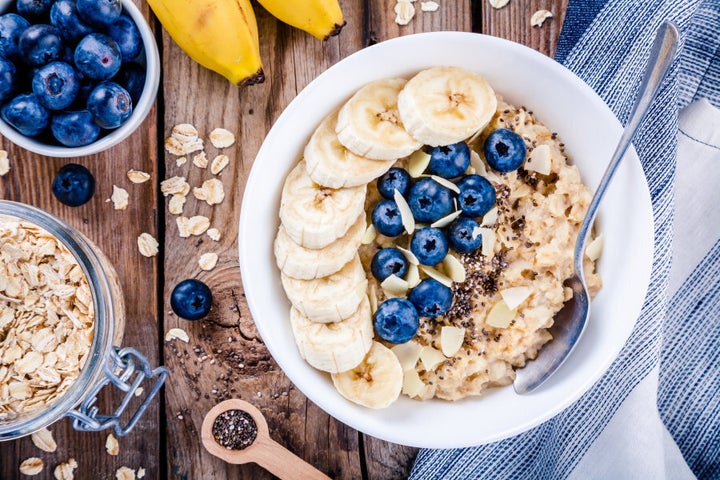 6. Swap flavoured yoghurt for coconut yoghurt
This one's another super simple swap that will completely switch up your regular brekkie and add a different flavour.
Made from coconut milk, coconut yoghurt adds a tropical element to your breakfast -- try adding it to smoothies and on top of granola, cereal and even toast.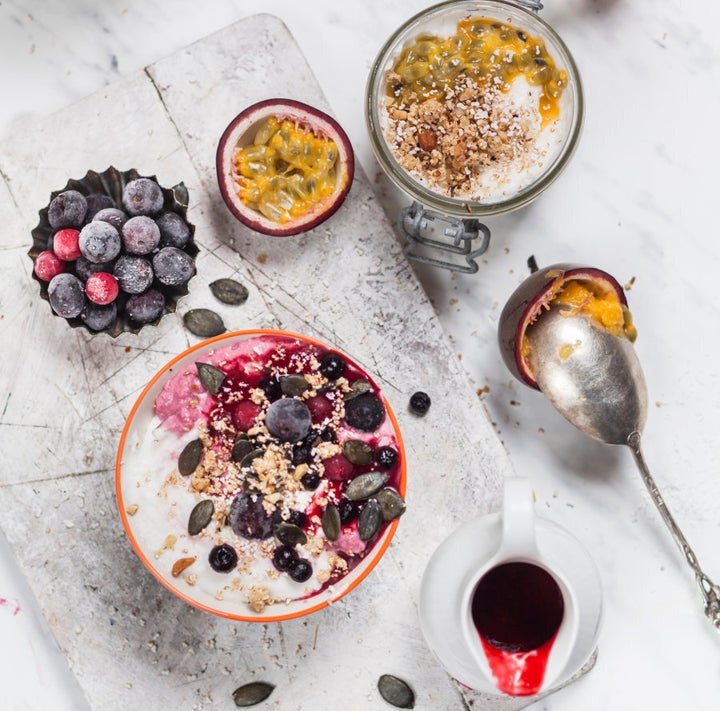 7. Swap muesli for homemade granola
To change things up a bit, make your own addictive cafe-style granola at home. Not only will you save money, but homemade granola beats any supermarket version. Hands down.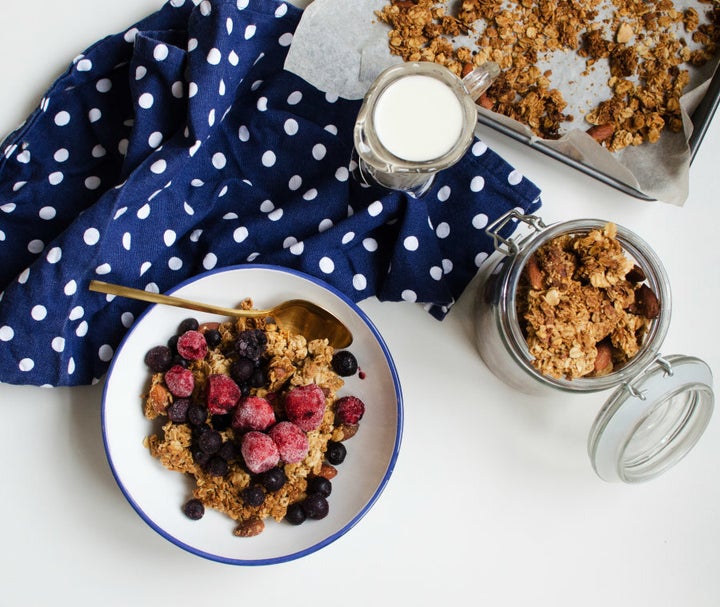 8. Swap your bowl for a glass or jar
It might sound strange, but changing what you eat breakfast in can help keep mornings interesting and fun.
So, instead of using a bowl for your granola and yogurt, try layering it in a glass to make a parfait. Or serve your smoothie bowl in a large jar so you can take it on-the-go.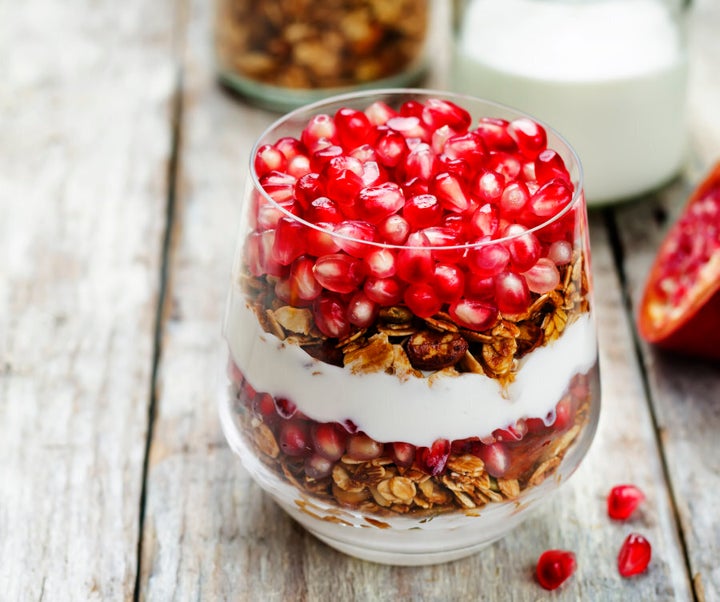 9. Swap a muffin for a bagel with peanut butter
If you're trying to eat more healthy, try swapping your morning muffin for a whole grain bagel and top it with peanut butter. Add some jam on top if you like it sweeter.
Perfect for when you're in a rush, this brekkie will keep you full and is equally as delicious.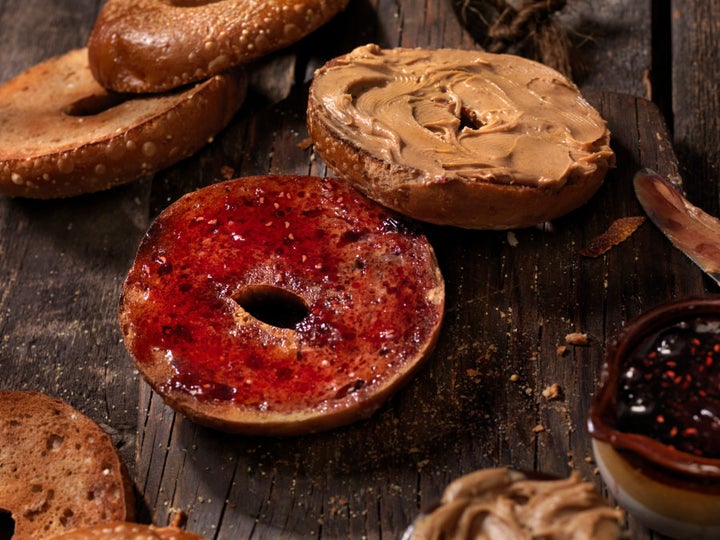 Take a look at HuffPost Australia's breakfasts on Snapchat!