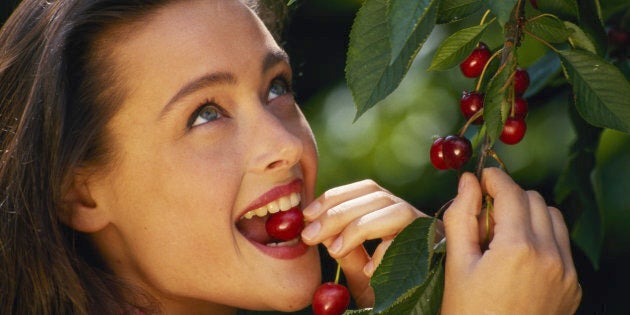 With lips stained a luscious cherry and fingers sticky with juice, you'll soon see white is not a good colour for a weekend fruit-picking road trip.
Over the next few weeks, you can grab a bucket and lazily stroll the orchards, feeling the sensation of plump fruit yielding from its stalk and fall into the bucket with a satisfying 'plop'.
People basically rattle the gate waiting for the 'open' sign to appear.Brook Powell
Yarra Valley Tourism's Brook Powell told The Huffington Post Australia locals and tourists alike hung out for the start of the season.
"At Cherryhill Orchards, people basically rattle the gate waiting for the 'open' sign to appear and when they do, it's flat out," Powell said.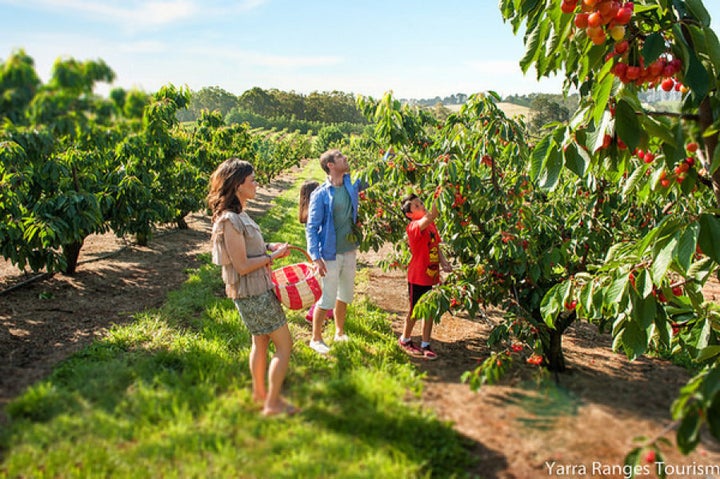 "For the cherry season that's anywhere from six to eight weeks, there are thousands of people there every day."
She said there were also year-round pick-your-own farms.
"Places like Rayner's Orchard has more than 400 varieties of fruit so you can always pick something but we find the overseas market just adore going there because of Len.
"He's the quintessential farmer owner who was a grower who turned his farm into a tourism facility, but he's absolutely a farmer first.
"People love that authenticity."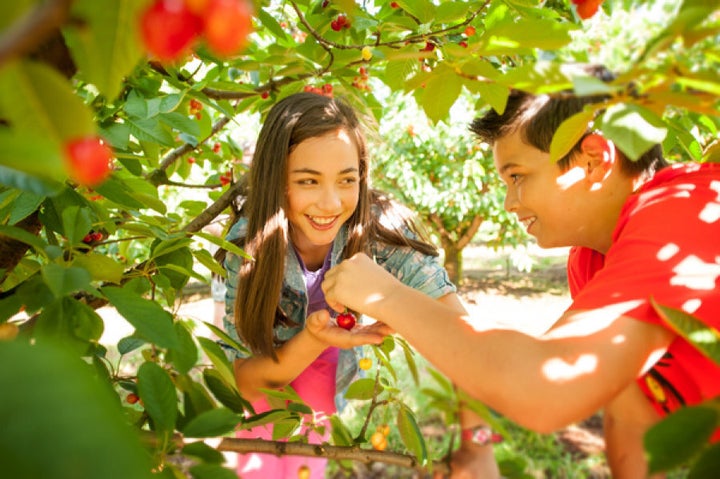 Check out Yarra Valley Tourism's map of U-Pick farms and Powell said to keep a look out for fresh fruit stalls on the side of the road as well.
"The locals love it, they put their gold coin in the honesty bucket and get a punnet of fruit," she said.
"The whole region is just wonderful during the season."