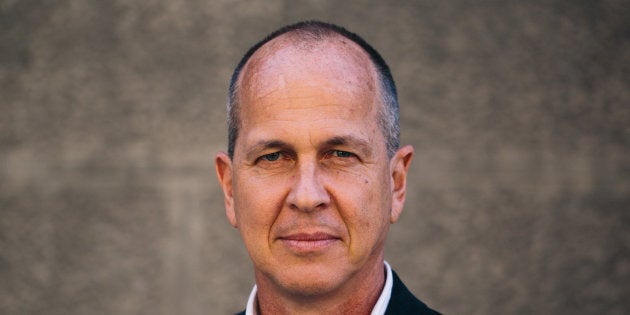 Peter Greste has been thinking about empathy for a long time.
The award-winning journalist, who spent 400 days in a crowded Egyptian prison on false terrorism charges, thanks his parents and family for drawing empathy out of his supporters.
"It was through my parents, and my brothers, that it became really powerful," he told The Huffington Post Australia.
If they had been less empathetic and less articulate, I think things would have turned out very, very differently. Peter Greste
"I was just very lucky to have very wonderful, articulate and passionate (family and supporters) ... other people who are no less deserving just aren't able to harness the kind of empathy that my family was."
Greste, who is now back in Australia, on Thursday joined Olympian Cathy Freeman, actor Michael Caton and entertainer Carlotta on stage in Sydney to share stories of social injustice.
The journalist told a packed Cell Block Theatre in Sydney about the men he met inside prison -- some of whom had been locked up by every Egyptian administration -- and of their whispered support to him when he was locked in solitary confinement.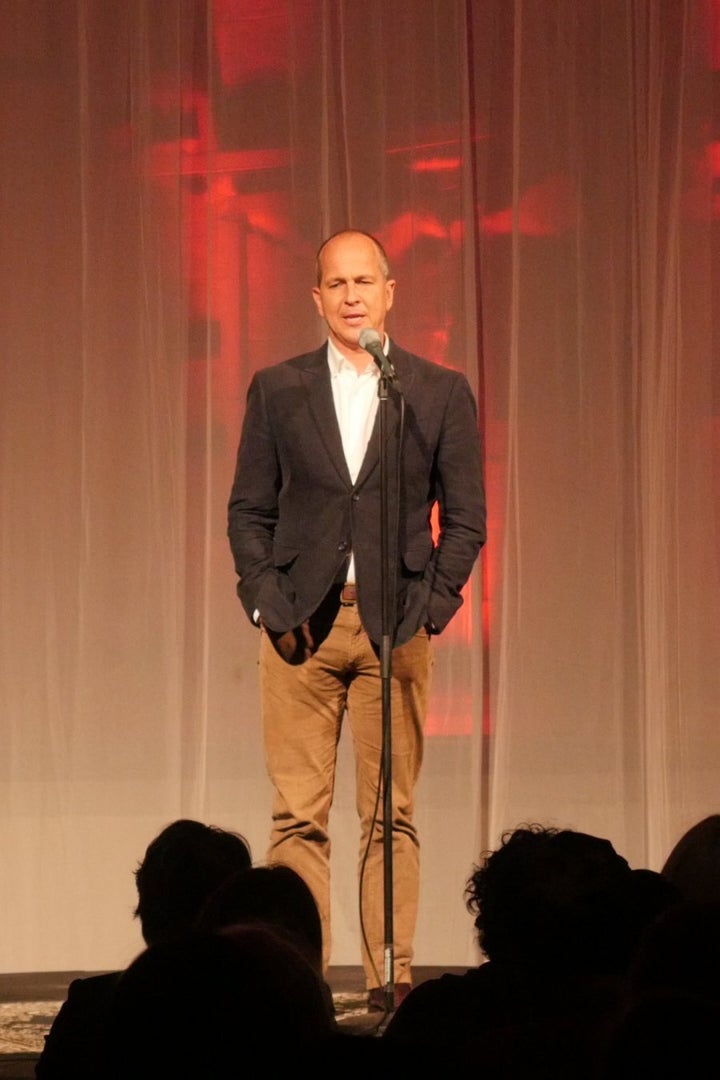 In some cases he could feel the pulse of his cell mates when he and 15 others were forced to sleep on top of one another in a tiny concrete cell.
If I had known about all this oppression... who knows how fast I would have run.Cathy Freeman
The project -- which on Thursday heard from eight speakers -- is part a joint program between law firm Maurice Blackburn and The Moth, a professional and amateur, not-for-profit, storytelling outfit which has been based in New York for the past 20 years.
The Moth's Kate Tellers has been running workshops with Freeman, Greste, Caton, Carlotta and others.
"We believe in using the diversity of everyone's voices to highlight the commonality of the human experience. We look for people of all walks of life to share their experiences on stage," she said.
Storytelling is the great equaliser, and we get to have people in the room that would never have a reason to have a conversation before.Kate Tellers
"You'll always here someone say, 'Oh, I used to feel that way too,' or 'I didn't realise my experience was similar to that' when on paper you would have never thought there was a connection between the two."
Working with The Moth has made Greste think more deeply about his craft as a journalist.
"It was a fantastic opportunity to learn a lot more about the craft that I am involved with every day of my working life. I realise there's a chance to really define my own skills and work with something much more powerful than I've done in the past," he said.
"I was really attracted to the idea of talking about issues and drawing attention to issues of social justice -- Maurice Blackburn's theme, My Right Is Your Right, is something I feel very strongly about.
"When people identify with what others have been suffering from -- social justice issues, human rights abuses -- people identify and connect and they respond in powerful ways. In many respects, that's what happened to me when people identified with my story, my family... this is about giving something back."
It's getting harder and harder to craft a story amid the increasing noise of social media, Greste said.
"Everyone has an issue, and all the issues are very worthy and important," he said.
Within the noise there has been a loss of the craft of story telling.Peter Greste
Anyone can be effective or thrilling when they are on stage, said Tellers, who encourages storytellers not to stick to the script and not to pre-determine their phrases. It's about honesty and authenticity.
"As you would when you're telling your story to your best friend," she said.
But are themes of commonality, empathy and social justice being drowned out in today's political landscape?
"I can't believe that what we're doing isn't more important now in the face of some of the louder voices that are being heard, but I cannot allow myself to give up hope," Tellers said.
"It's just lit a fire in me to do this work, and I find it ever more important."