Thanks to a part of the brain called the Olfactory System, our memories are tightly linked with smells. Ever get a whiff of an old hairspray, or a type of food or perfume and immediately you feel like you're transported back to that place in time? That's what olfaction is all about.
That is also why brides often select a signature scent to wear on their wedding day, so that have a sensory reminder of the day. It's also a good excuse to treat yourself to a new perfume -- think of it as a way to file memories of this coming summer away for safekeeping.
Here, our pick of the freshest and prettiest scents of this summer.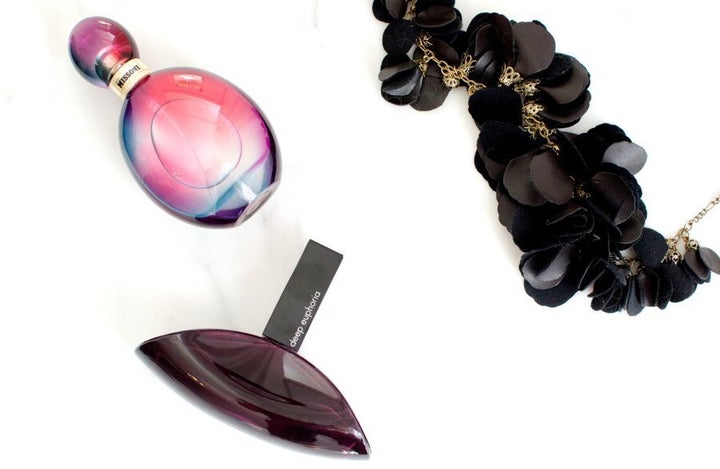 Dedicated to the 'sensual and exuberant woman', this fragrance is the Italian fashion brand personified -- well, in a scent. The bottle is inspired by Venetian blown glass and the juice itself is super sexy -- perfect for the party season.
The Calvin Klein Euphoria range has been a bestseller since 2005. This new juice was designed with the 'sophisticated woman in mind', and features notes of rose, white pepper and musk. While it's not a light fragrance is a good all rounder for both day and evening.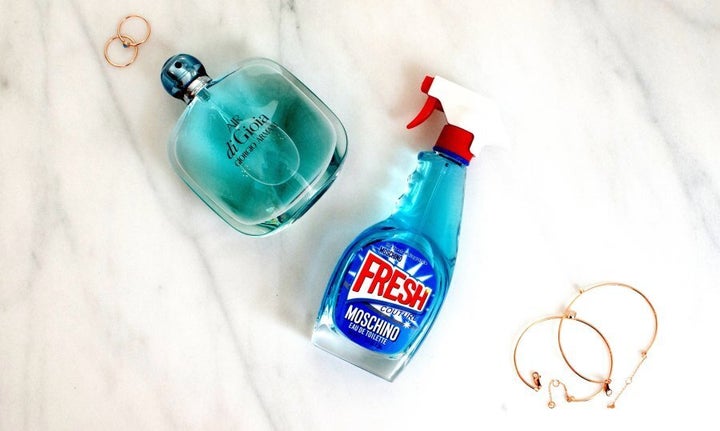 The wildly popular collection of 'Armani Acqua Di' fragrances adds another bottle to the range this summer with Giorgio Armani Acqua Di Gioia Air. Said to represent 'the breeze of summer', the juice boasts peony, patchouli and cypress notes. It's light and sophisticated, though not too girly.
Have you ever seen a more fun fragrance bottle? We haven't. While it's designed to look like a bottle of window cleaner, the actual juice inside is fresh and fun. Ylang-ylang is combined with raspberry, white peonies and patchouli to offer a scent that's light and very wearable. It's versatility makes it a great gift.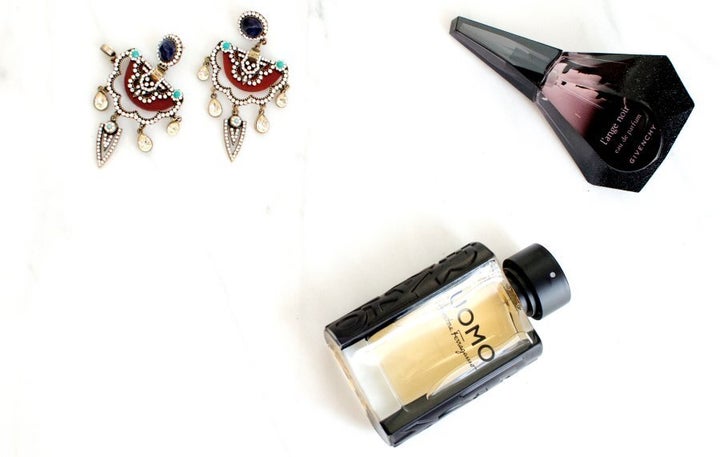 If your calendar is filled with parties and soirees this silly season you might like to consider this juice. The 'Black Angel' fragrance is heady, powdery floral oriental with notes of bergamot, black sesame and amber. It's basically an LBD in liquid form.
A cologne for men, this scent is ideal for the woman who isn't into florals and prefers a more masculine fragrance. Rich woods, cardamom, orange blossom and tonka bean all combine to create a sensual scent that's elegant and just at home on a woman than it is on a guy.
Click below to follow HuffPost Australia on Snapchat!