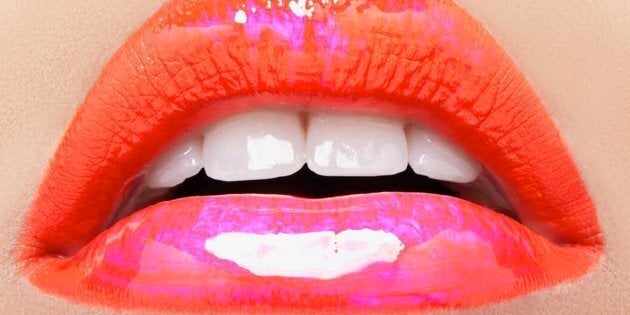 We've seen sprinkle-covered lips, geode lips, and lip art, but this is the first time we've come across hologram lips.
The hologram lip trend is all over Instagram, and it's no surprise why: It looks really freakin' cool.
Other holographic options for your pout, recommended by Instagrammers, include using Inglot AMC Lip Gloss layered over a bright lipstick...