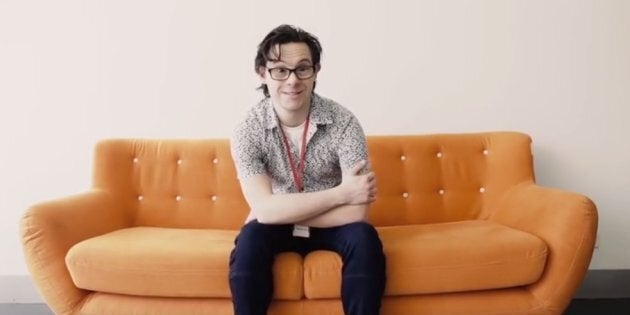 Nathan Basha is an office assistant at Sydney radio station, Nova 96.9, working alongside hit duo Fitzy & Wippa. He is 25-years-old, lives out of home and has an impressive infatuation with movies.
He also has Down syndrome. And he's not holding back.
It's a disadvantage, not a disability.
"It doesn't matter if you have down syndrome or not -- or any disability for that matter -- you can still be who you are," said Basha in a new video released by the New South Wales government as part of its annual 'Don't Dis My Ability' campaign.
"It's a disadvantage, not a disability."
Nathan's story is one of four featured by the the campaign, launched on Monday, that aims to mobilise awareness around people with disability at work.
"The evidence and statistics are absolutely clear -- employment is a significant, persistent issue for people with disability," NSW Disability Services Minister John Ajaka said.
While one in five people in NSW have a disability, about 20 percent of those who are able to work are unemployed.
"This campaign is about changing people's mindset and attitudes and ultimately, boosting employment of people with disability," Ajaka said.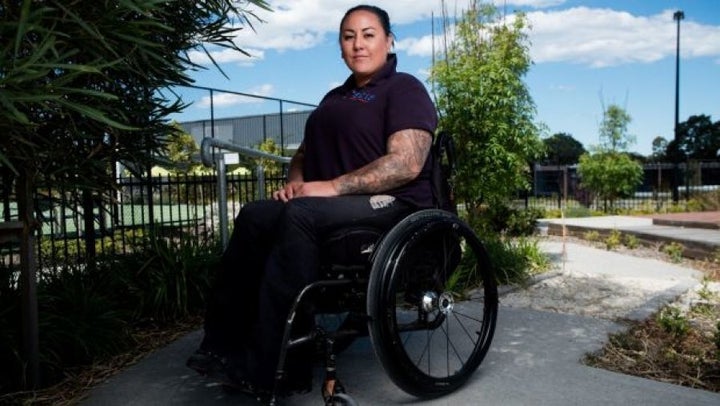 In the Nova office, Nathan's colleagues describe his presence.
"Nath and I both have an infatuation with movies. I get film reviews from him and his knowledge is just endless. It's unbelievable," breakfast talk-show host Fitzy said.
Producer Anna Crotti describes him as a "great spirit".
"It's just so normal to have him around and I know that anyone here now would never question employing someone with disability in the future."
For Nathan, being able to work has allowed him to develop independence.
"What changed me was discipline. I managed to achieve confidence and positive self-esteem," Nathan said.
"It ends up being who you are."
The 'Don't Dis My Ability' campaign runs until December 11 to coincide with the International Day of People with Disability on December 3.
Click below to follow HuffPost Australia on Snapchat!