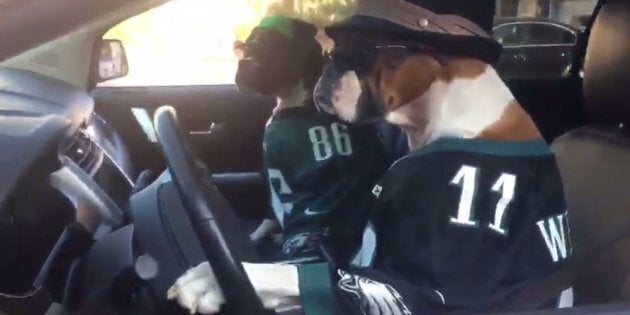 The mannequin challenge is so popular even dogs are now taking it to the next level.
The craze in which people, and now canines, stand still while they're filmed landed on the internet on Wednesday, with a clip emerging of stationary dogs arranged in a house.
It's not clear who the dogs' owners are, how the dogs were persuaded to dress up in silly outfits, or how they managed to be still for so long.
In the almost minute-long video, the dogs pose around a monopoly board, at a barbecue, in a car and next to a washing machine.
It's a standout among the various dog-related challenges popping up on the internet.
The video follows thousands of other similar clips which have featured not only everyday folks but also celebrities and even failed presidential candidate Hillary Clinton.