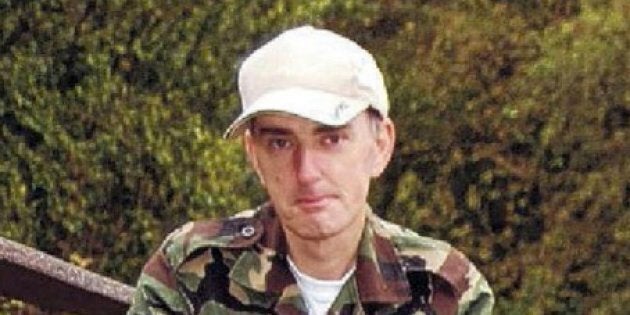 The white supremacist who killed Labour MP Jo Cox has been given a whole life sentence after being found guilty of the "terrorist" murder.
A Jury at the Old Bailey took around an hour and a half to convict Thomas Mair of the killing along with causing grievous bodily harm to a passer-by who was stabbed when he came to Cox's aid, possession of a firearm with intent and possession of a dagger.
The CPS said Mair had been "motivated by hate, his pre-meditated crimes were nothing less than acts of terrorism designed to advance his twisted ideology".
The 53-year-old offered no evidence in his defence and gave no reaction to the verdicts as Cox's family sat in silence in the packed courtroom.
Judge Mr Justice Wilkie said there was no doubt the murder was because of white supremacy.
"You are no patriot," Wilkie told him. "By your actions you have betrayed the quintessence of our country: its adherence to parliamentary democracy."
He added: "It is clear ... that your inspiration is not love of country or your fellow citizens, it is an admiration for Nazism and similar anti-democratic white supremacist creeds."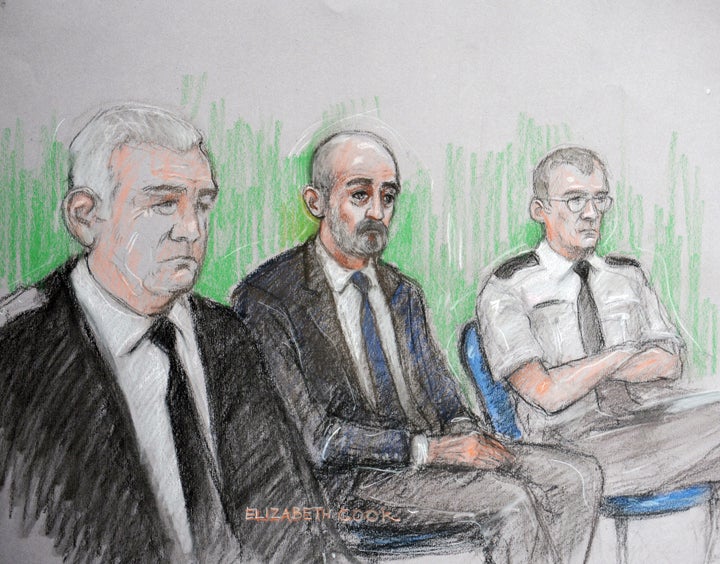 Mair's lawyer asked the judge if Mair could address the court but was refused.
Jo's husband, Brendan Cox told the Old Bailey he was not there for "retribution" and felt "nothing but pity for" Mair who he described as "cowardice personified".
In a statement he said: "The killing was in my view a political act and an act of terrorism. An act driven by hatred which has instead promoted an outpouring of love."
Mair shot and stabbed the mother-of-two as she arrived at Birstall library in West Yorkshire for a surgery on June 16, a week before the EU referendum.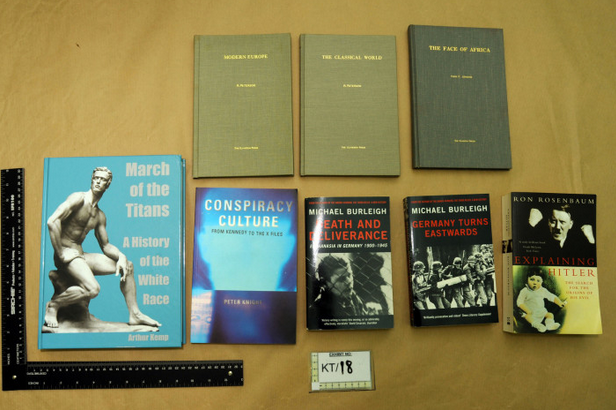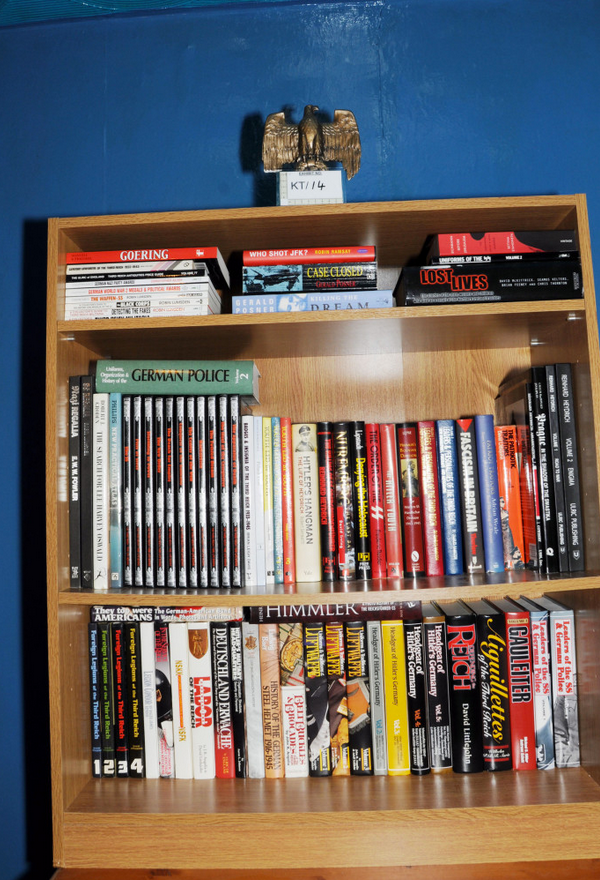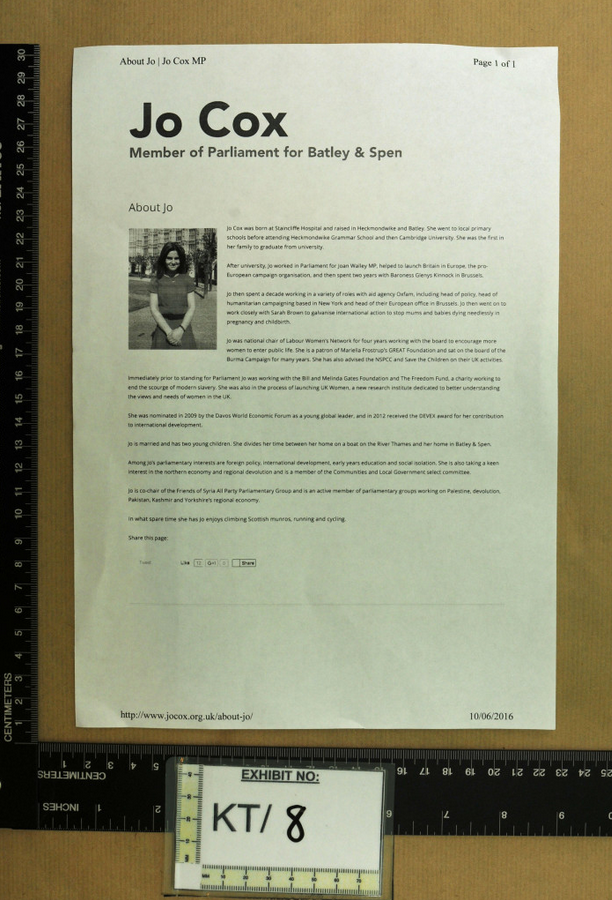 The defendant, who shouted "Britain first", had a stash of neo-Nazi material at his home and had collected a dossier on his 41-year-old Remain campaigning MP, the Old Bailey heard during his trial.
At the conclusion of the prosecution case on Tuesday, Mair's lawyer Simon Russell Flint QC, called no evidence on behalf of Mair, of Birstall.
Addressing the jury before they retired, Russell Flint said: "It is you and you alone who have been charged with the responsibility of determining what are the true verdicts on each of the counts on the indictment."
He added: "You and you alone will determine whether Thomas Mair can return to his quiet and solitary existence or will be forever remembered as the man who assassinated Jo Cox."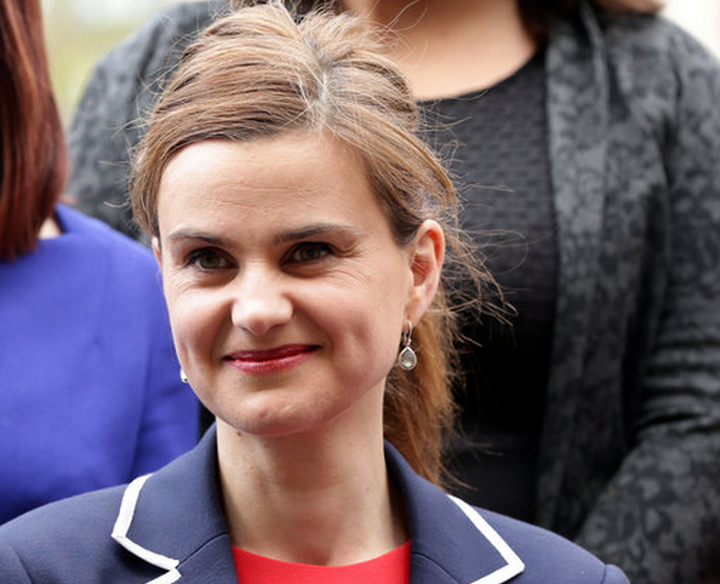 Mair had denied all the charges he faced.
Charity Hope not Hate said Mair had been "influenced and inspired by race hate theories of violent race war which entered Britain in the 1990s".
It said Mair was not "unique" in his offending as at least 48 other far-right activists and supporters had been convicted of terrorism related offences during the past 16 years.
Hope not Hate's Nick Lowes said: "Thomas Mair acted alone but he was inspired by over 30 years of reading Nazi propaganda.
"In targeting a British MP, Mair was following a growing list of British nazi terrorists who believe that they are at war with the system. This ideology, which sees the state - and in particular liberal politicians - as more of a target than minorities, became dominant among UK nazis in the 1990s and remains a strong pillar of their thinking today."