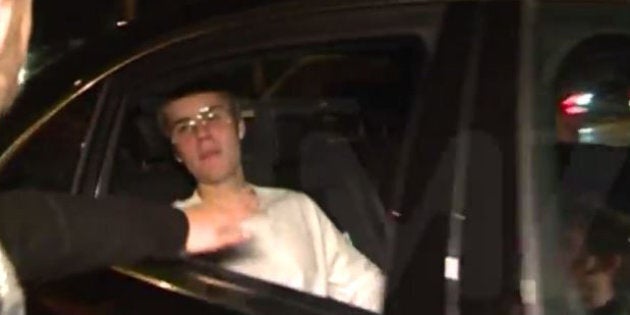 Footage has emerged which appears to show Justin Bieber in a tetchy altercation with a fan in Barcelona, resulting in the pop-star throwing a punch from inside his car.
The man can be seen reaching through the window of Bieber's car, at which point Bieber shoves his arm out of the car, hitting the man in the face.
The guy walks away a little bloody. Check it out below, per TMZ.
This might be a lesson for fans on how not to respect someone's personal space, even if they are a celebrity.
Click below to follow HuffPost Australia on Snapchat!