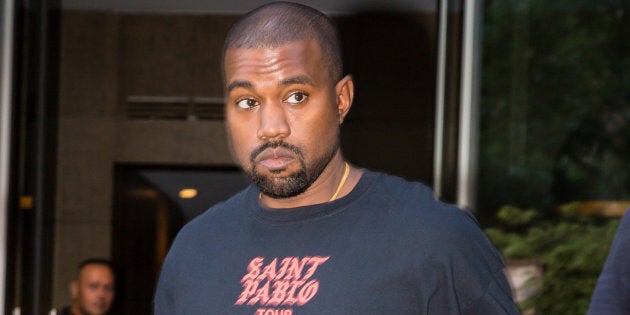 Kanye West was hospitalized in Los Angeles Monday, but despite reports claiming otherwise, People magazine reports the rapper was not placed on a 5150 psychiatric hold prior to being admitted.
A source told the outlet, "There was a small altercation at the gym but he was deemed medically stable and decided to seek medical help at his doctor's request."
"We're super confident he's going to pull through," the source added.
West was admitted to the UCLA Medical Center at the beginning of the week just after canceling the remaining dates on his Saint Pablo tour. A rep for the "Fade" rapper told The New York Times he had been hospitalized for exhaustion.
A source told People West "went to the hospital at will under the advice of a physician," adding, "He's fine."
The source also noted that West "was not restrained" and that he went to the hospital voluntarily. However, TMZ claimed the father of two was handcuffed to a stretcher.
News of West's hospitalization broke as his wife, Kim Kardashian, was expected to attend Denise Rich's Angel Ball in New York City with her mom and sisters. The outing would have marked her first public appearance since being robbed at gunpoint in Paris on Oct. 3. However, upon learning of West's health issues, Kardashian returned to Los Angeles to be with her husband.
According to a source who spoke to People, "Kim is being amazing. As are all of his friends and team and inner circle."
The Huffington Post has reached out to a representative for Kanye West and will update this post accordingly.