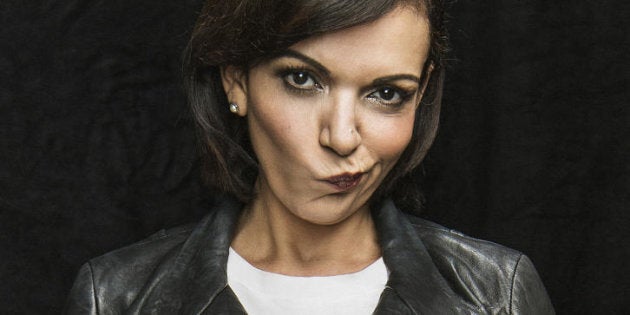 CANBERRA – The first Muslim woman to be elected to Parliament Anne Aly has proclaimed herself a "proud feminist" and declared "we cannot leave anyone behind" in the fight for equal gender opportunity in Australia.
But in a rousing speech to the women's organisation, Emily's List, the rookie Labor MP said women of diverse backgrounds, "don't need to be 'saved' from oppression or 'added' as an afterthought in the feminist movement".
"We do not need to be liberated and we do not need to be culturally converted in order to be feminists," Aly said.
"The cultural patriarchy that binds you, that creates glass ceilings and concrete walls, binds us too though we may experience it in different ways".
Can't tell you how proud I am to have remarkable women like Emma Husar and Anne Aly in the Labor Party.

— Bill Shorten (@billshortenmp) November 23, 2016
The Australian Federal Police have told The Huffington Post Australia they are taking the matter seriously and are evaluating the situation.
Aly revealed she has felt, at times, 'left out, let down or ignored" by Western feminism.
"Not by purpose or intention," she said. "But because Western feminism has tended to view women like me as lacking autonomy, as being uniformly oppressed and as women who need saving – saving from our men, saving from our religion and saving from our culture."
Clever, insightful and very funny speech by new MP Anne Aly in Canberra tonight.

— Katherine Curchin (@katiecurchin) November 23, 2016
She said she all too quickly found she was "invisible" when she was appointed at the first woman to an all male board.
"Put us in a room full of alpha males and we don a magical cloak of invisibility," Aly decried.
"Now believe me if I had the invisibility superpower there are so many more interesting things I would love do with it. I would so like to go into people's offices and mess with their stuff (laughs)."
The renowned counter terror de-radicalisation expert is often asked about her views on women and Islam. She said she hears "almost daily" from young Muslim women afraid to apply for jobs in case they get knocked back.
"There was a time when I rejected the term feminist. I refused to be called a feminist because I didn't feel there was a place for me in the movement," she said.
"But tonight, I stand as a proud feminist."
She said great strides have been made getting women into politics, especially in Labor's result in the July federal election, but she said "culturally and linguistically diverse women are still substantially missing".
Aly suggested a "recalibration" in women's thinking and behaviour is needed.
"We have reached the Prime Minister's office, but we have more work to do," she said. "We cannot leave anyone behind."
"We will never achieve true gender equality until the most marginalised among us can share in the success."
"For the measure of our moral core is to be found in how we treat our most vulnerable minorities".
The federal member for Cowan may have been speaking to the converted at Emily's List, but she felt the message of diversity is one that may be lost in the wider feminist movement.
"All of us know that it is never good enough to say 'no women put up her hand' when only the awkward white blokes with ill-fitting polyester suits apply for positions."
"I hope you hear me when I say this; it is never good enough to say 'no women of colour put up their hand' either."
Aly urged the women present to join her in "destroying the joint" with a feminism that stands for diversity.
"History is truly watching us, and we will be judged tomorrow for what we do today," she said.
"So let's find more women. Let's build a movement bigger than any of us have ever seen."
"Let's disrupt. Let's destroy the joint."
Other figures who have given the Emily's List Oration include former Prime Minister Julia Gillard, former Senator Nova Peris and author and journalist Anne Summers.