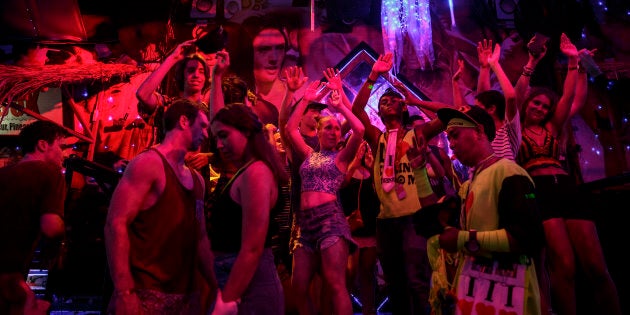 Gold Coast schoolies week has officially wrapped up after a massive night of partying as the annual school-leaver celebrations gets underway for thousands of revelers across other parts of Australia.
Queensland police said there were no major incidents overnight, noting there there were eight school leavers arrested, mainly for street and drug offences.
There were also 15 non-schoolies arrested on 20 offences including for public nuisance and drugs, police said.
While it's the end of schoolies on the Gold Coast for locals, more schoolies from interstate are set to hit the notorious party precinct this weekend, with a boosted police presence in the area over the next fortnight.
According to the Gold Coast Bulletin, 12,000 more schoolies, this time from from NSW and Victoria, are tipped to land on the Glitter Strip for the start of the event's unofficial second week.
So far, there have been few high-profile incidents of schoolies misbehaving on the Gold Coast. There was a fracas between a youngster and some New Zealanders after they performed an impromptu haka, and a teen fell off a balcony and broke his pelvis.
Schoolies celebrations have also kicked off in lots of other parts of the nation.
Going from social media, many revelers are having an excellent time.