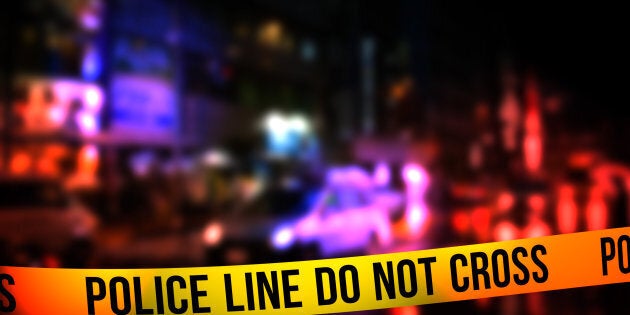 Police in New Orleans say one person was killed and nine were injured following a shooting in the city's French Quarter early Sunday morning.
Eight men and two women, aged from 20 to 37-years-old, were shot near the intersection of Bourbon Street and Iberville Street just before 1:30 a.m.
One of the men has since died in hospital from his injuries.
"We do not have the information about what precipitated the shooting right now," New Orleans Police Department Superintendent Michael Harrison said in a press conference at the scene.
#NOPD is investigating a shooting at Iberville & Bourbon streets. Initial reports show multiple victims involved. #NOPDAlert

— NOPD (@NOPDNews) November 27, 2016
Update: A total of 10 victims were shot in the incident on Bourbon Street. One victim has died from his injuries. #NOPDAlert

— NOPD (@NOPDNews) November 27, 2016
Due to the earlier annual Bayou Classic college football game between the Grambling State University Tigers and the Southern University Jaguars at the Mercedes-Benz Superdome in the city, Harrison said 30 police officers were stationed in the 100 block of Bourbon Street when the shots rang out.
They responded quickly and made two arrests in connection with the shooting. "One of the victims was in possession of a firearm," said Harrison. "Another subject, who perhaps may or may not be affiliated with this event, was arrested in possession with a firearm."
It was in addition to "eight other firearms arrests that we've made in the past 24 hours," Harrison added. "This is the wrong place to bring firearms, we've made that clear [...] we are going to pursue this to the fullest extent of the law."
The conditions of the other victims are not currently known.
At the same press conference, New Orleans Mayor Mitch Landrieu said the shooting was "totally unacceptable" and vowed to "pursue these individuals very, very aggressively."
This is a developing story. Check back for more updates.