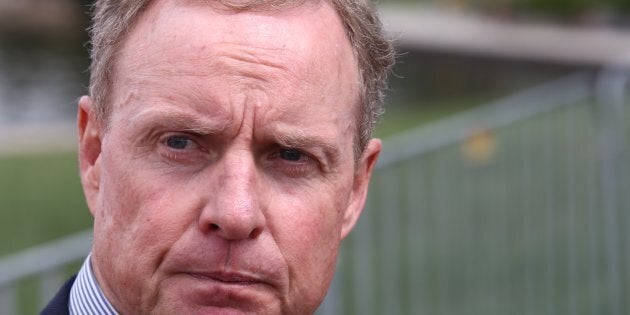 The final parliamentary sitting week of the year is the time when politicos tie up unfinished business, and for independent senator Jacqui Lambie and her pursuit of Australian Of The Year David Morrison, 2016 is no different.
The Independent Senator from Tasmania is expected to give notice on a motion calling on Morrison to be dumped over the alleged treatment of a former lieutenant Colonel accused of being involved in the army's infamous Jedi Council sex-scandal.
Morrison, a vocal activist on sexism in the military and an ambassador for the White Ribbon Foundation and Male Champions of Change, has been largely out of the public eye since launching a campaign in June to remove the word 'Guys' from the workplace lexicon.
Lambie is reportedly preparing a motion to ask the Senate to remove Morrison as Australian Of The Year and replace him with "a person worthy­ of the title". It's not the first time she's made her views of Morrison known, declaring in February she was "coming" for the ex-army chief.
Lambie's current notice refers to former lieutenant colonel Karel Dubsky -- who following the Jedi Council affair was removed from his position as commanding officer of the joint logistics unit in Queensland, despite never having opened the sexually explicit emails circulating The Jedi Council group.
Dubsky, a Veteran of east Timor and Afghanistan and the highest ranking of the 17 soldiers who were punished -- on Monday told The Australian he wanted on the public record he was not involved in the Council, and cited a 2013 letter from former defence chief David Hurley detailing he was never considered part of the group's activities.
Senator Lambie's draft motion accuses Morrison of ignoring the findings of a NSW police report into the Jedi Council. It's claimed he subsequently allowed Dubsky and others to be "wrongly accused" of being members of a group of sex-offenders.
Dubsky last week told radio station 2GB he tried to take his own own life when he heard Morrison had been made 2016 Australian of the year. A leaked NSW Police report said Defence failed to cooperate with its investigation into the so-called Council.
A spokesperson for Morrison declined to comment.
The AOTY organisation credits him with starting a cultural shift that "has changed Australia's armed forces forever".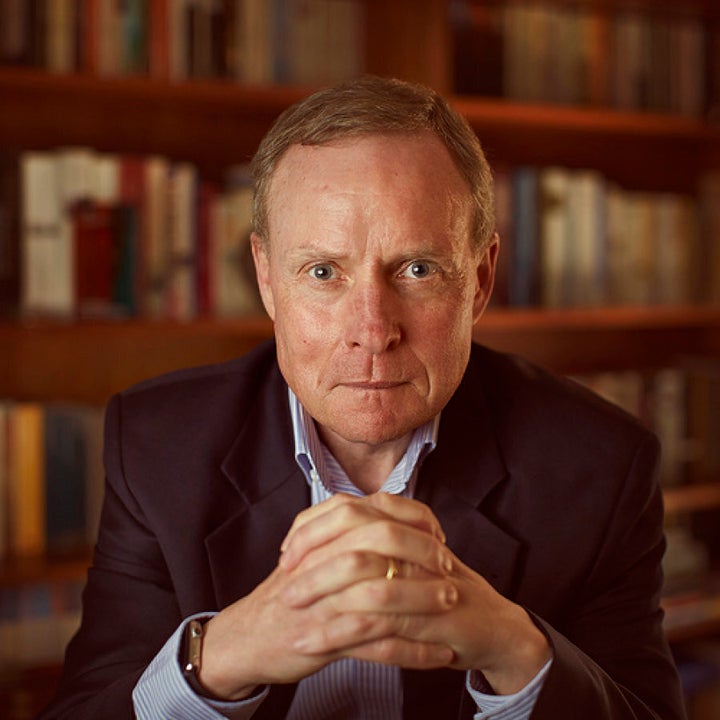 Catherine McGregor, the current Queensland Australian of the Year and a transgender former military officer who served under Morrison earlier this month accused him of having "damaged the awards and damaged himself."
"I don't believe it is too strong a word to say that he has been a disaster for the Australian of the Year," she told The Courier-Mail in early November.
Lambie's motion is expected to say Morrison's behaviour "caused exceptional and undue harm to retired lieutenant colonel Dubsky, his family, and other innocent members of the ADF -- and demonstrated behaviour that was the opposite required­ of the Australian of the Year".
"I don't walk away or resile from that at all,"' he told Sky News in May, adding that he felt deeply sorry when he heard about an officer spiralling into depression.
"The Chief of Army has a very particular responsibility, and that is for the long term health and reputation of one of Australia's great national institutions," he said.
"That was one of my most serious responsibilities and I discharged it probably imperfectly but to the absolute best of my ability with absolute discretion and fairness."
If you need help in a crisis, call Lifeline on 13 11 14. For further information about depression contact beyondBlue on 1300224636 or talk to your GP, local health professional or someone you trust.