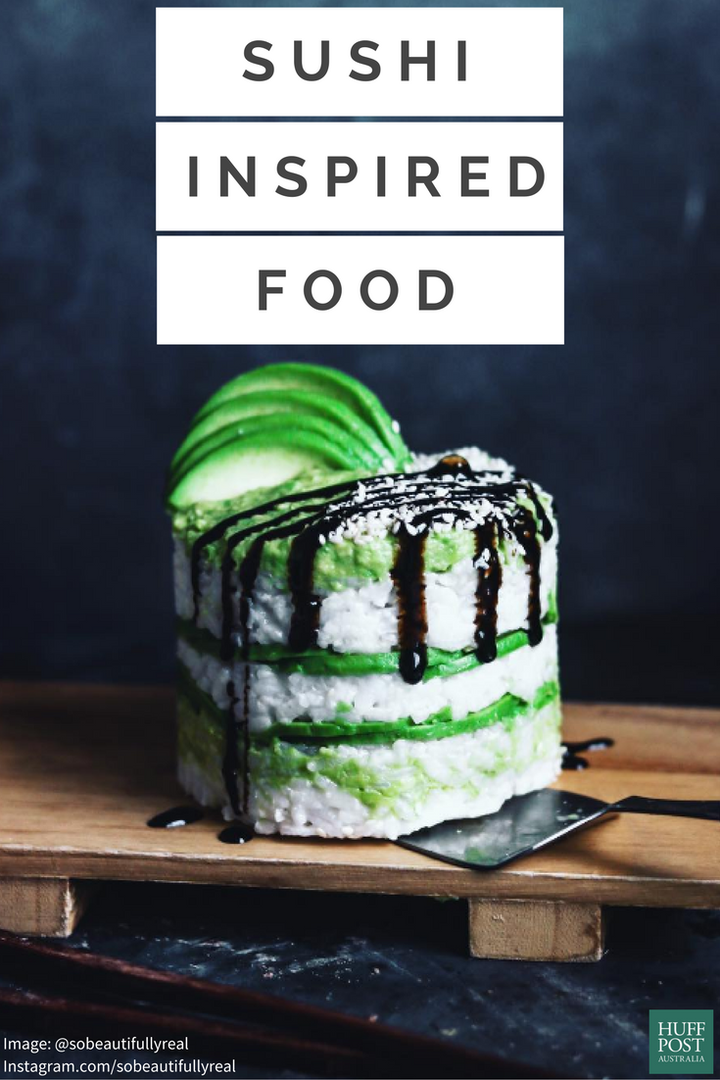 Remember when sushi wasn't a thing in Australia? There truly was a nori-sized hole in our lives. And then, boom, there came that long, cute train full of sushi, in all its beautiful, fresh, salty yet sweet, and unique glory.
Now that it's 2016 and we're finding new (albeit strange) ways to reinvent food, sushi has got a bit of a makeover. A big one, actually.
Whether it's genius or plain sacrilege (that's up to you to decide), sushi-inspired meals are a thing. Mostly thanks to social media.
We're talking sushi burgers, doughnuts, cakes, salad bowls, sandwiches and burritos.
Don't worry, we were too at first. But now they look downright delicious.
Check out these 18 sushi-inspired edible works of art.
Click below to follow HuffPost Australia on Snapchat!