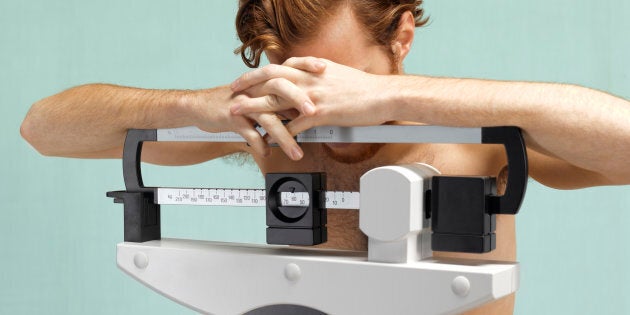 If you have ever experienced an eating disorder, or know someone who has, you will know how completely consuming they are.
People living with eating disorders can feel taken over by thoughts about weight, warping reality and negatively impacting social life and physical and mental health.
Eating disorders are complex mental illnesses with serious physical consequences, and occur in both men and women, young and old, rich and poor, and across all cultural backgrounds. Nearly one in 10 Australians will experience an eating disorder at some point in their life.
Most have heard of Anorexia Nervosa, Bulimia Nervosa and Binge Eating Disorder, but there are many other types of eating disorders, which fall under Eating Disorder Not Otherwise Specified (EDNOS) behaviour, also known as Other Specified Feeding and Eating Disorders (OSFED).
One of these lesser known eating disorders is CHSP, otherwise known as 'Chew and Spit' or 'CS'. Not much is known about this common, yet very secretive, disordered eating behaviour.
Phillip Aouad, PhD candidate at the University of Sydney's School of Psychology, is leading a study for CHSP, with Aouad and his team recently having published the first systematic review of Chew and Spit.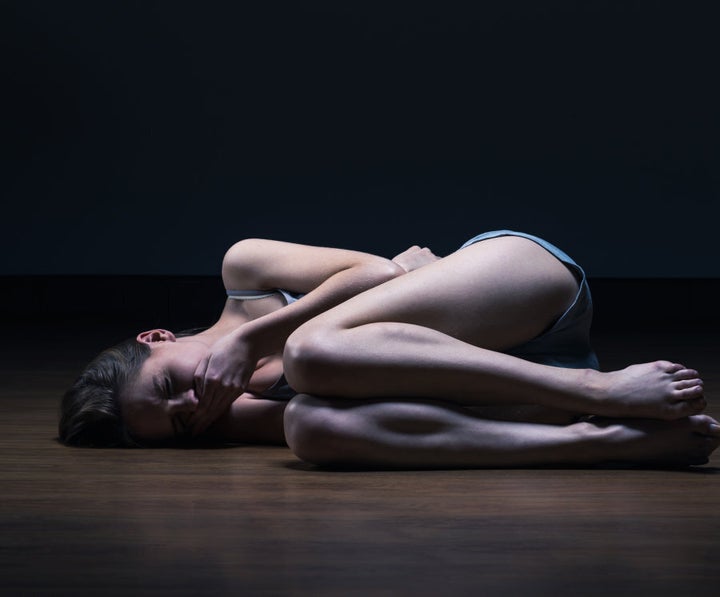 "Essentially Chewing and Spitting is, as the name suggests, chewing an often enjoyable and calorie dense food and spitting it out without ingesting the calories or the nutrients which the food has to offer," Aouad told The Huffington Post Australia.
"There's no consensus on where the CHSP disordered eating falls on the eating disorder spectrum. It can occur at any time. Some studies have suggested it's trans-diagnostic -- for example, changing phases between Bulimia Nervosa, Anorexia Nervosa or another specified eating or feeding disorder. It might be present between them, it might be present in both."
Other times, Aouad suggested, CHSP can be a clinical feature of one eating disorder, such as Bulimia Nervosa, where some people may Chew and Spit binge-like quantities of food.
"The present data identified in our systematic review highlights the discord between both clinicians and scientists," Aouad said.
"What we do know is that it hasn't been investigated much in an academic way. It may be because of the internet and social media, but CHSP keeps coming up more and more. As suggested to me by someone who is currently struggling with CHSP, this particular disordered eating behaviour, to some, may be considered more taboo."
The person in question is 32-year-old Mandy*, who has lived with eating disorders for most of her life. Between restrictive eating, binge eating and bulimic tendencies, Mandy also lives with CHSP.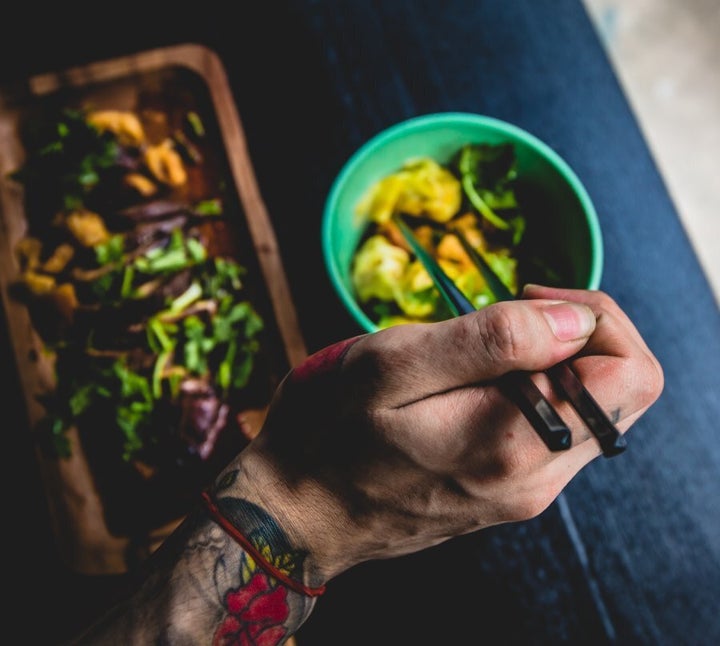 "I already had an eating disorder for 15 plus years by the time I started CSing," Mandy told the University of Sydney's School of Psychology.
"I believe that I came across someone talking about CS online, and I thought it would be a way to reduce my cravings for junk food while keeping my calorie count low."
While some people close to Mandy knew of her restrictive eating, binge eating and bulimic tendencies, she "was very embarrassed about CS".
"I continue to hide this behaviour, although I find that I've gotten riskier over time. When I first started, I would CS something small into the garbage disposal at home. Eventually, I started sneaking into the bathroom at work and CSing biscuits and sweets into the toilet during the day. Sometimes I would buy something while I was out and CS it into an opaque cup," Mandy said.
I wouldn't say I've eaten 'normally' at any point in my life.
"I find that I do it a lot more when I'm feeling anxious. It feels a little like I'm not alone when I'm with food, so I feel less nervous or lonely."
While Chew and Spit isn't a new eating disorder, much more research needs to be done in order to understand it -- and treat it.
"I don't think it's a new eating disorder in and of itself. Instead it is currently being investigated as a disordered eating symptom. The dearth of academic investigation has revealed very little -- this may be because clinicians may not have been actively screening for CHSP," Aouad said.
On top of this, because of the increased levels of negative emotions -- such as remorse, guilt and shame -- associated with CHSP, people might not be as forthcoming in admitting to it.
"What we do know is that some people have admitted to engaging in Chewing and Spitting only, and other people have used it in conjunction with other disordered eating behaviours," Aouad said.
"Other times it seems to be people will restrict heavily and then only allow themselves to Chew and Spit, or allow themselves a certain amount of calories a day and then Chew and Spit to maintain that."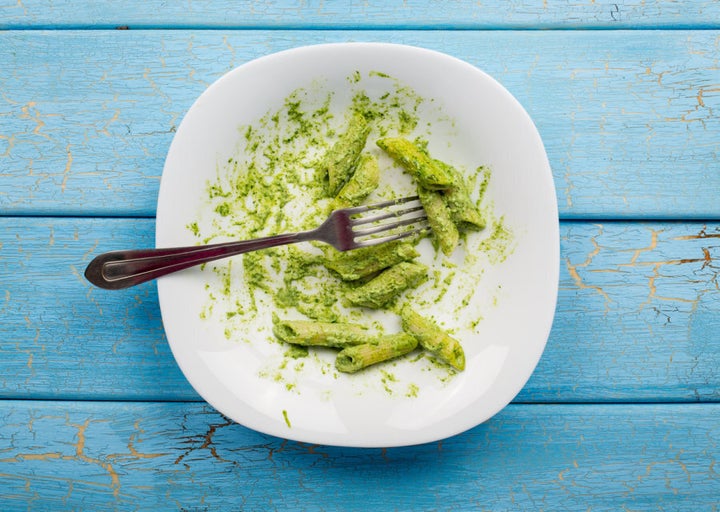 For Mandy, Chewing and Spitting is addictive.
"I truly believe that I am addicted to CS in a way that people are addicted to using drugs," Mandy said. "Even though I'm not CSing all the time, it clouds my perceptions and I behave strangely around food even when I'm not 'using'.
"For almost a whole year, I only ate meals if I was with other people in a social setting. I would fast all day at work, then at home, I would CS sweets.
"While I absorbed calories and maintained my weight, I probably ingested almost no vitamins, minerals or nutrition for this year. I wouldn't say I've eaten 'normally' at any point in my life."
There are many negative physical effects Mandy has experienced as a result of CHSP and other eating disorders.
"I've had a lot of side effects. For one, my ED has gotten steadily worse over time, and starting CS led me to go from restricting to full on bingeing and purging," Mandy said. "When I simply restricted, I would get dizzy a lot after CSing, I guess from my blood sugar spiking after CSing when it had been so low through the day.
"I know that I have nutrient deficiencies and I've had bizarre health events from this. For example, a piece of my jaw broke, probably due to osteoporosis, and caused a major infection in my mouth until the dentist removed the bone. Then the infection spread to a wisdom tooth, which I had to have extracted."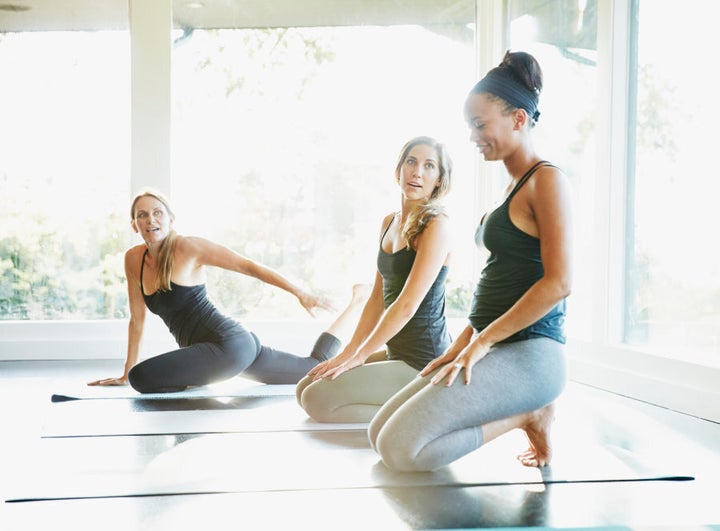 The key part of Aouad's research now is to understand why people Chew and Spit and the underlying purpose.
"What we're hoping to get out of the research is to understand CHSP more. Ultimately, once we understand CHSP further as a disordered eating behaviour, we would love to be able to tailor treatments for people who are struggling," Aouad said.
"One of the studies planned is looking at the prevalence in the wider community sample. The current study, which we're recruiting people to be involved in, is what Chewing and Spitting means to people, so its phenomenology."
Aouad and the team are investigating answers to questions such as: Is it purely about weight loss? Does it serve as a distraction? Or is it a coping strategy to self-sooth given past or present stressors?
"This is what we want to find out -- what's the purpose of it other than the weight loss perspective," Aouad said.
"A lot of people online, and some I've spoken to, have said it's a weight management tool, but then after, say, two years, they may notice weight gain and psychological changes. But based on various accounts, because it appears to be incredibly addictive to people, they can't get out of the cycle."
For Mandy, CHSP initially "helped me manage my anxiety".
"I think of it like a grounding or self-soothing strategy. When I'm chewing the food, I don't think about my problems or how I'm feeling," Mandy said. "It's like being in a parallel universe where the most important thing in the world is simply eating the food.
"CSing led me to believe that I could 'enjoy' (and nowadays I don't really enjoy it, because it's so anxiety-producing and I know that I'll purge at the end, which feels awful) more and more food that I couldn't have before."
If you need help in a crisis, call Lifeline on 13 11 14. For further information about depression contact beyondBlue on 1300 224 636. For specific information or support relating to eating disorders call Butterfly Foundation on 1800 ED HOPE or talk to your GP, local health professional or someone you trust.
Click below to follow HuffPost Australia on Snapchat!