It's a debate that came with the invention of mobiles -- which is the appropriate age to give your child a mobile phone? With the not-safe-for-children stuff that can be seen on YouTube and social media, it's natural for parents to hold back until teen years.
Though, emergencies happen and wrapping kids in cotton wool doesn't work. That's the conclusion the creators of Moochies, the mobile watch for kids, came to when they invented the wrist device aimed at 4-12 year olds.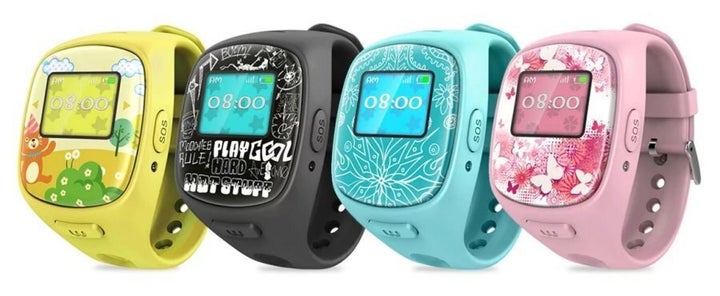 The watch has an emphasis on safety and puts parents in control of who can contact their child. Adults download an app (for iPhone or Android) on their own smartphone, which then connects to the device. Through the app, parents can locate their child using GPS, as well as approve 10 contacts who can call the watch. Kids can also call those 10 contacts through a touch screen interface.
The watches also have an 'SOS' button, which if pressed for more than five seconds will raise an alarm on the mobile that is connected to the device. A 15-second sound recording of the situation will be sent to the contacts, as well as the child's location.
"I came up with the idea for Moochies after seeing the stress my niece caused my sister as she had a habit of disappearing when her mother turned her back, even for just a moment," Ryan O'Neill, co-founder of Moochies said.
"There had to be a simpler way to contact kids without giving them a mobile phone and to know that in a worst case scenario, you could always locate them. Our priority for Moochies was to meet parents' need for safety and practicality, but in a design that kids would love to wear."
Click below to follow HuffPost Australia on Snapchat!