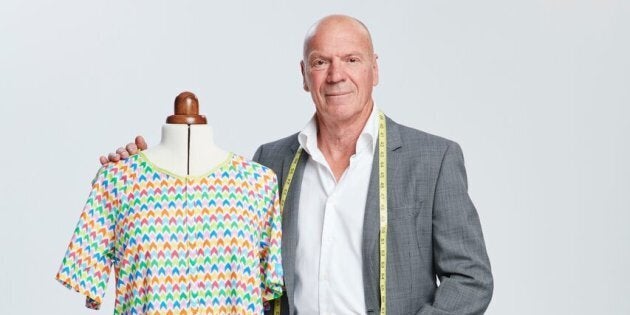 Anyone who has worn the standard drab and stained hospital gown, that usually involves your backside being on display, will be pleased to learn of a new startup; Hospital Glamour.
It's the brainchild of 65 year old Bob Beveridge who was inspired to design the gowns after his wife had surgery and felt depressed and exposed wearing the usual hospital gown.
"My wife was in hospital with a broken wrist. She had to wear an old frayed gown which, apart from looking awful and ill-fitting, made her sad and upset. She had a huge foam box on her wrist following surgery, and when she got up to walk, she couldn't hold the back of the gown together, so her bum was exposed. That upset her more than anything. She felt like she lost herself, and her dignity," Beveridge told The Huffington Post Australia.
"With everyone in the same position, I felt there had to be a better solution. There just wasn't one that fitted the bill, so I decided to do it myself."
Beveridge enrolled in a fashion production course and, eighteen months later, Hospital Glamour was born.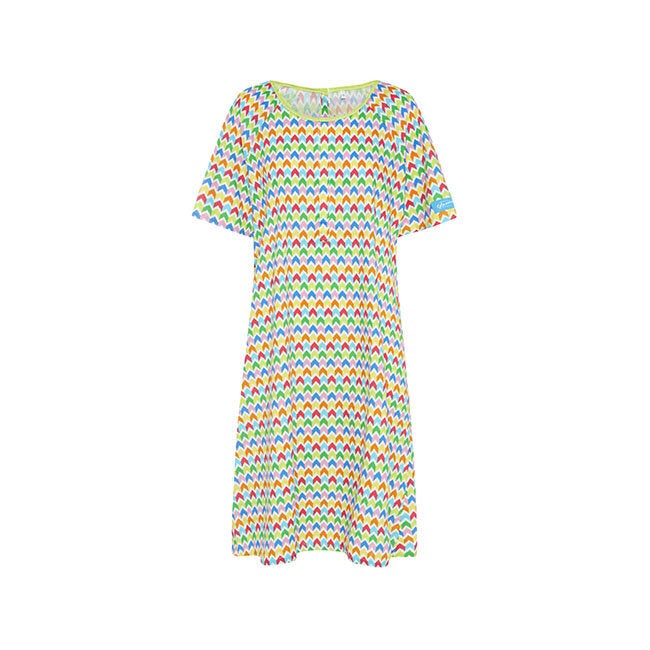 "The design had to solve rear coverage first and be easy to do up for the wearers, as well as give easy access for medical staff. I wanted pockets to carry things like mobile phones or tissues, while your hands are busy holding an IV drip, or holding onto the handrails. Then it had to work from a medical perspective," Beveridge said.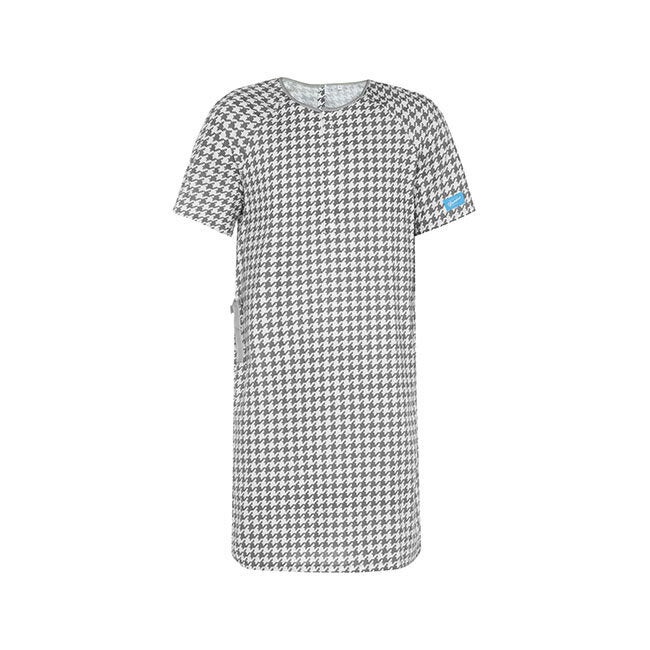 "So, there are non-metal snaps, it's still easy access at the back. It can fully open at the shoulder and front to chest level, so access is good without disturbing intravenous lines, or for new mums to breastfeed comfortably."
The gowns are made with 100 per cent cotton, making it soft, breathable and natural which means it can draw heat and moisture away from the skin while keeping your body cool and dry.
"It's hygienic, can be kept clean and fresh compared to synthetics, which are more likely to stain and retain bacteria and smells. And it's bio-degradeable, and a renewable resource. For the fabric, we wanted to appeal to all sorts of people and reflect their different styles," Beveridge said.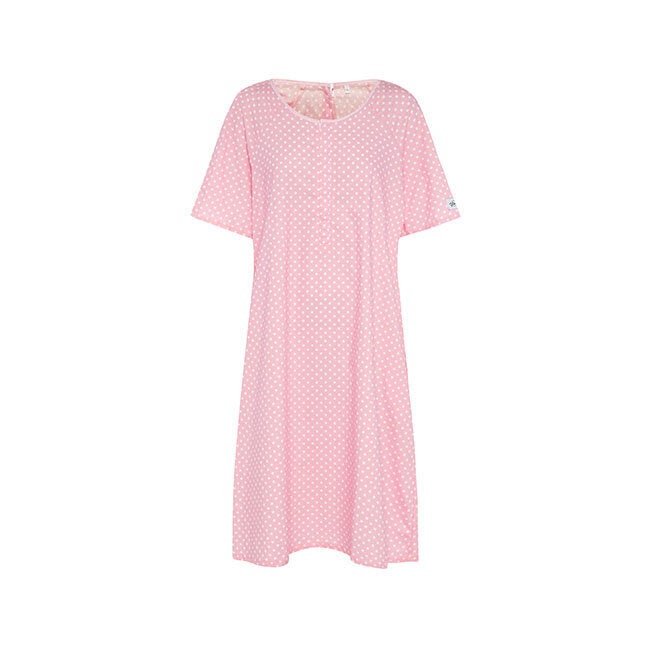 "We used celebrities as inspirations for our style groups. For example, Princess Kate was the inspiration for the young and sophisticated, while Katy Perry was the inspiration for young and fun. We used Helen Mirren and Meryl Streep for mature elegance, and Dawn French for mature and fun.
Beveridge has had positive feedback rom the medical community. Retired hospital physician, Dr. Llewellyn Davies OAM, has praised the gowns.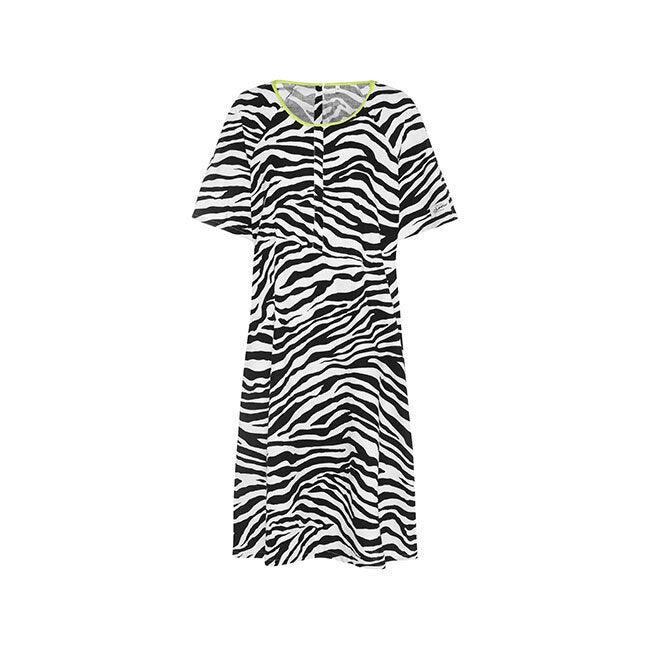 "We like the way the gown overlaps well at the back and can be easily fastened in that position by the wearer. The closure snaps work easily. The centre front opening would be capacious enough to allow an ECG to be done without removing the gown. The ability to open the sleeves is good for people who might have above elbow dressings. We continue to think that it is a great product," Dr Llewellyn said.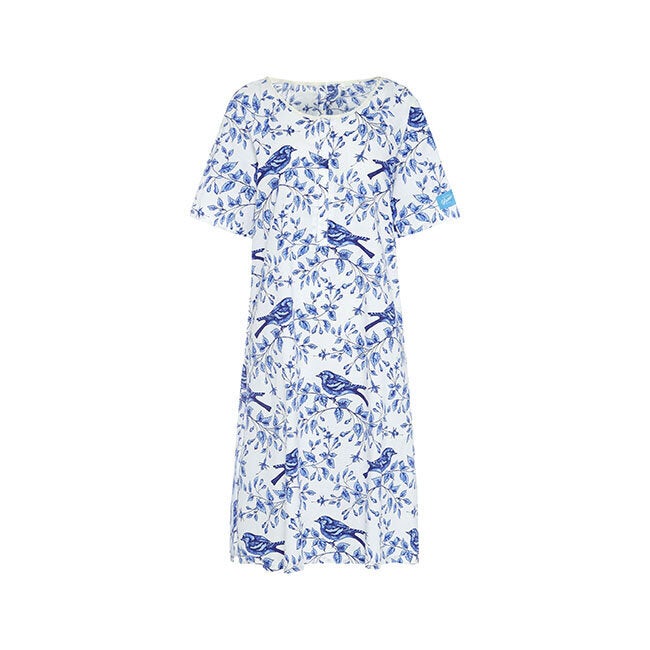 Beveridge would love to see his gowns become a 'must have' for any hospital stay, both here and overseas.
"I'd really like hospital gift shops to stock them so you can choose a beautiful, practical gift that's instantly available, instead of just balloons and flowers that are cheery, but not that personally helpful. We'd also like to see them used in private clinics too," Beveridge said.
"Choosing fabric for men's gowns was the hardest because it's most likely the women who will end up buying for them."There are nine different designs for women including zebra, bluebird and heart printed gowns as well as two simpler designs for men."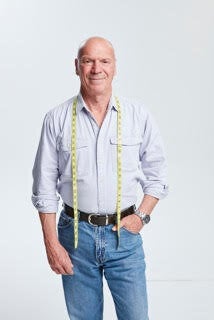 "We also have bathrobes that are designed with kimono style sleeves ensuring they won't get in the way of needles and drips."
The gowns are available to purchase online.