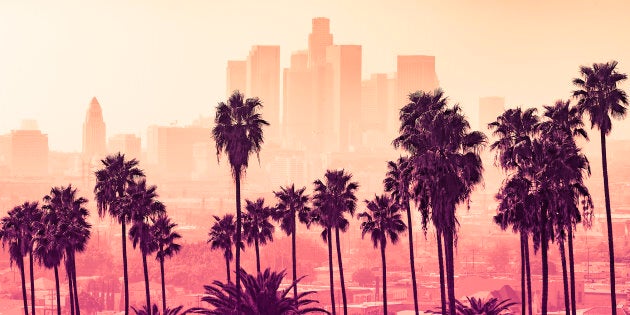 If delicious food, music, craft beer and art is your thing (everyone?) make sure you pop Downtown LA on your itinerary the next time you visit the States.
While Sunset Strip and the Hills tend to get most of the attention, DTLA as the locals call it has been going through somewhat of an evolution in recent years.
You could easily spend an entire month exploring the city's haunts, but if time doesn't permit, we implore you to squeeze the following spots onto your to-do list.
Can we all agree that a trip to America isn't complete without a slice of pie? And when we say pie, we mean sweet pie. Head to DTLA's famous Arts District for a freshly baked slice of happiness. The Earl Grey flavour is their specialty. Bonus: they do real coffee.
After your pie, wander down the street to the Arts District Brewing Co. and enjoy a selection of craft beers on the outdoor patio or a game of ping-pong and a bunch of other arcade games that'll take you back to the 90s.
Get lost for literally hours in California's largest new and used bookstore. There's every genre of book you can imagine plus a healthy record collection, most going for a dollar a pop.
Every Saturday from September there's an extensive art and fashion market in The Arts District Triangle. Next door, there's also fresh produce. From vintage wears to handmade jewellery, head here before going home for bespoke last minute gifts.
You read that right. THERE IS A FOOD TRUCK THAT FEEDS DTLA-ers GRILLED CHEESE! And mac 'n' cheese melts! AND s'more melts! Just leave your diet in the car. Editor's note: it moves between the Valley and DTLA so check online before you make the trip to avoid drastic disappointment.
Click below to follow HuffPost Australia on Snapchat!