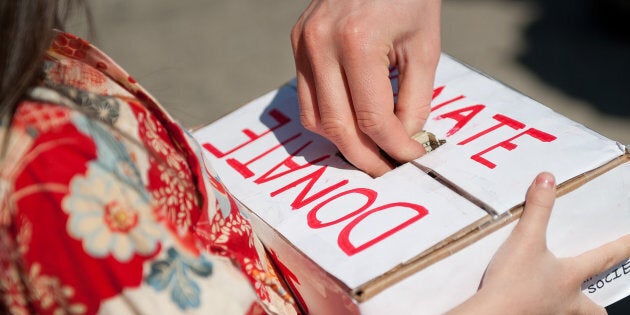 Ever get the feeling a charity isn't quite as well-meaning as it claims to be?
Well, a new "Registered Charity Tick" released by Australia's charity regulator, the Australian Charities and Not-for-Profit Commission (ACNC) will aim to remove any doubt by marking the legitimacy and trustworthiness of an organisation.
"It gives donors confidence about the integrity of the charity they support and the responsible stewardship of their donations," Dunn said in a statement.
According to the ACNC website, the tick aims to give reassurance to the public that the charity is transparent and accountable by highlighting its presence on the ACNC Charity Register.
Aussies looking to make charitable donations over Christmas, or any time for that matter, are encouraged to check the Register to find out more details about charities they wish to support.
For more information on how to ensure your donation is going to where it was intended head here.
Click below to follow HuffPost Australia on Snapchat!