Liberal MP Andrew Laming felt the need to protect his party and launched a vendetta against the page on Saturday, by replying to comment after comment on a post.
It came as a shock to many users when they realised that this was not some random troll but a real life Liberal MP spending his weekend on a Simpsons meme page.
The comments are a PR disaster waiting to happen but also pretty damn amusing for those of us who don't live in the Division of Bowman, where he is the federal member.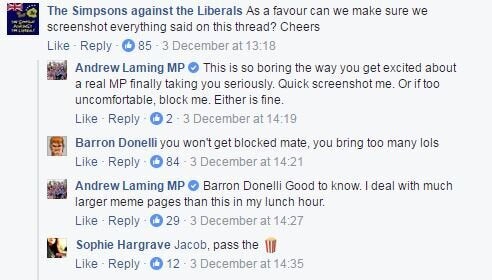 Not only did Laming bite back at the page, he also took it upon himself to make sure his message was put out to well... pretty much anyone that wanted to get involved.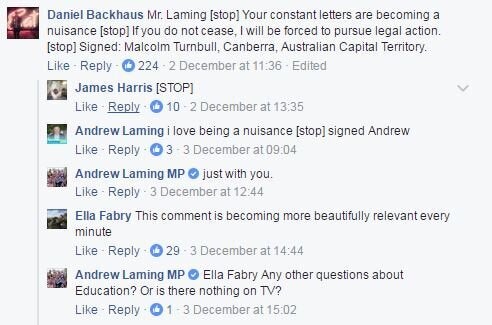 According to 'The Simpsons against the Liberals', he allegedly even bragged about it on his own social media page.
Naturally, this presented the perfect opportunity for the Facebook page to do what they do best and make some new memes, this time with Laming as the subject.
Don't you just love Australian politics?