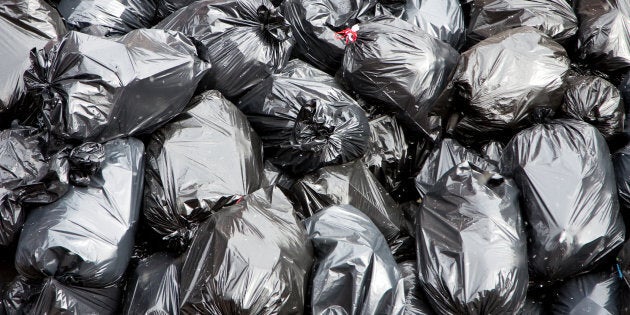 Whether you're a teacher, lawyer or personal trainer, chances are you rocked a uniform when you first entered the workforce as a teenager.
Did you man the Maccas drive-thru? A Woollies checkout chick? Or maybe you trumped everyone by getting a job at Myer. The point is, we all wore a uniform (maybe two or three) at one point. But where is said uniform today? The likely answer: you threw it out years ago.
And of that 150,000 tonnes, 64 percent is made up of man-made fibres.
"A lot of it is uniforms from fast food chains and big corporates where there is a high turnover of that kind of material," Davies said.
Davies explains there is nowhere for these uniforms to go except landfill at the moment which, when you think about it, is pretty frightening.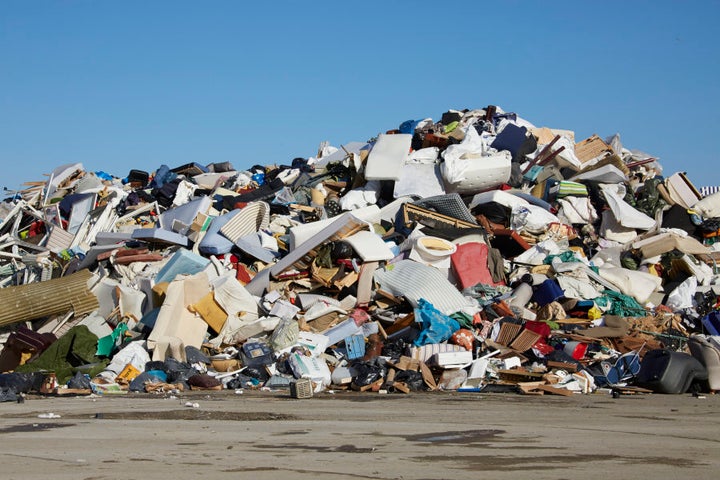 Currently, Davies is heading up Circular Threads, a program funded by the state's Environmental Protection Agency which aims to establish a new industry to remove textiles, or as he calls it, "wicked waste", from the waste stream.
As well as being disastrous for the environment, sending waste to landfill is an expensive exercise. In New South Wales it costs a company around $250 for every tonne of waste disposed.
Diverting waste from landfill is Davies' primary concern and he said a new workwear provider model which sees you lease, rather than buy, uniforms is something they are exploring.
"There are huge opportunities for product stewardship and circular economy principles in the workwear space," Davies said.
Dutch fashion label Mud Jeans is pioneering this idea of a circular economy and asks customers to return their jeans at the end of their life. Producing one pair of jeans usually takes 7,000 litres of water but Mud Jeans cuts this resource out of the equation.
"It's about redesigning workwear so that it is recyclable in the first place and making sure you're not using mixed fibres which are a problem at end of life," Davies said.
As for what you can do? Ask your employer whether a leasing option is available for your uniform and what the best practice is for returning it when it is no longer in use.
"It's about being more thoughtful about waste. And as a company there's an opportunity to establish these schemes and demonstrate corporate responsibility to your workers," Davies said.
Click below to follow HuffPost Australia on Snapchat!