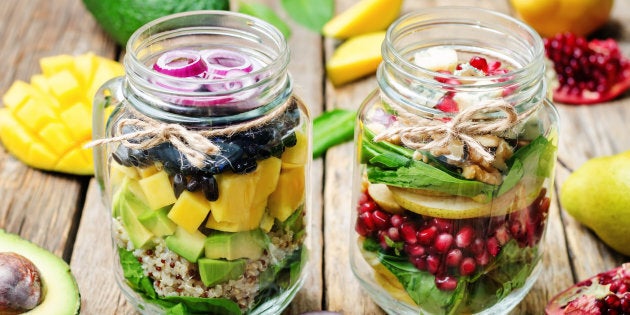 In an ideal world, every morning your breakfast and lunch would be magically made, waiting for you in the kitchen to take to work and enjoy. Alternatively, your favourite lunch (which costs $12, even though you're trying to save) would be free, all day, every day.
But we're adults, and not five year olds, which kind of sucks to be completely honest.
The closest thing to the above scenarios is meal prepping. Don't roll your eyes yet -- meal prepping can be easy and delicious.
The key to successful and consistent meal prepping is to keep it simple. (Sunday afternoons are not the time to make slow roasted pulled pork with Béarnaise sauce.)
Having your lunches (and breakfast and dinner, if you want) all ready to go in the morning means you save all the money you would normally spend on meals out. Meal prepping also ensures the portion size is appropriate and that your meals are healthy. It's a win-win-win.
To give you some inspiration, here are 12 meal prep ideas.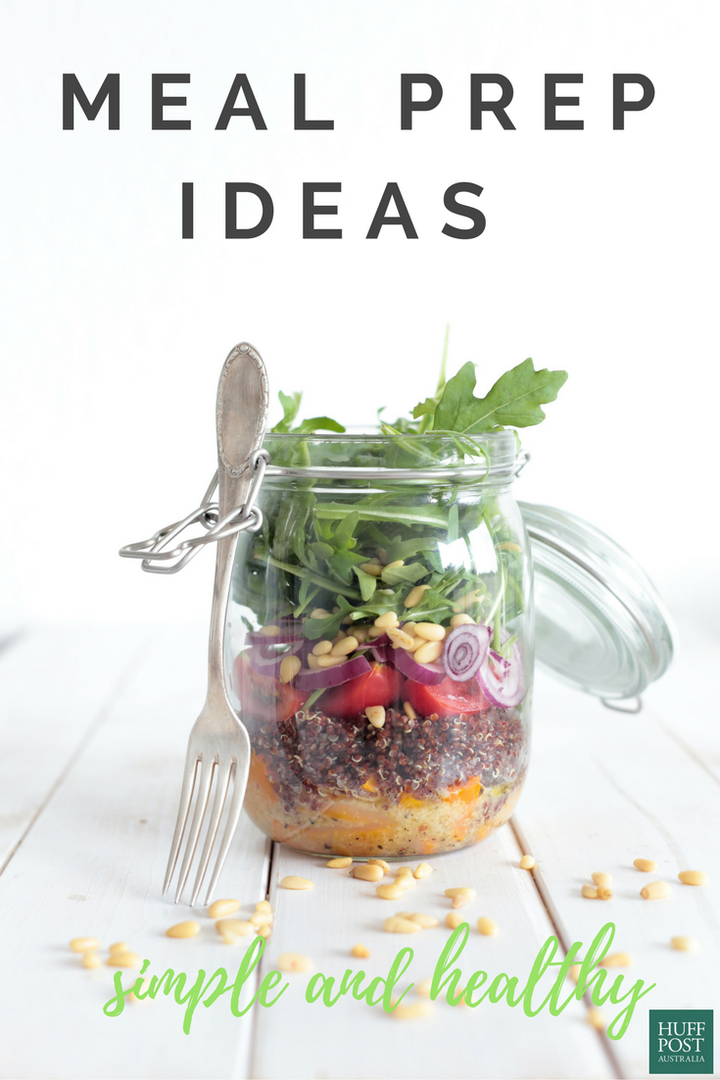 Breakfast
1. Smoothie freezer packs
Now that it's summer, everyone feels more inclined to eat fresher, cooler breakfasts, which makes smoothies a top choice. To make smoothie freezer packs, all you need to do is cut and place your favourite smoothie ingredients in a zip lock bag and pop them in the freezer. Then, in the morning, simply blend the ingredients with milk or water.
2. Overnight oats
If smoothies aren't your thing, try overnight oats. Super delicious and easy to prepare, overnight oats are like Bircher muesli but more versatile -- experiment with flavours like peanut butter, chocolate, strawberry and banana.
3. Breakfast muffins
Muffins? For breakfast? Definitely. Pack your brekkie muffins with whole grains (like oats and wholemeal flour), fruit (apple, banana or berries) and protein (Greek yoghurt) to help keep you full for longer. To keep them super healthy, use only a touch of natural sweetener (try honey or maple syrup).
4. Stuffed capsicums
For a savoury breakfast option, try stuffing capsicums with your favourite breakfast ingredients. For example, sweet potato hash brown, eggs, mushrooms, tomato and spinach.
Lunch and dinner
5. Sesame chicken
If you're after a fail safe meal prep option for lunch or dinner, look no further than this sesame chicken with rice, broccoli and asparagus. All you need is 30 minutes, and you have lunch or dinner ready to go.
6. Taco bowls
Love Mexican food? Build your taco or burrito in a tupperware container, complete with avocado and lime. This dish makes meal prep fun, and delicious.
7. Roasted salmon
For a lighter lunch, give this lemon roasted salmon with broccolini and sweet potato a go. Simply place all the ingredients in the oven and Bob's your uncle.
8. Jar salad
If you're bored of the same salad over and over, you need to try jar salads. For some strange reason, as soon as you build your salad in a jar, it becomes 100 times more interesting and delicious. It also pushes you to create different salads and play around with flavours.
Snacks
9. Chia pudding
For an incredibly easy, delicious and filling snack, prepare portions of chia puddings in jars. For five days' worth of pudding, all you need to do is combine one cup of chia seeds with four cups of plant milk. Then you can experiment with different flavours by adding berries, dried fruit, cacao, peanut butter, banana, mango, vanilla or cinnamon.
10. Fruit salad
One of the best things about summer is all the amazing fruit that it's season, whether it's mango, berries or peaches. To make the most of summer produce, bulk buy your favourite summer fruit, chop them up and layering them in jars. Then you have a healthy, colourful fruit salad ready to go when you need it.
11. Veggie sticks and dip
To help get in your five-a-day of veggies, use this easy and creative jar trick. Simply dollop your favourite dip (try hummus, guacamole or tzatziki) in the bottom of a jar and top with chopped veggies (carrots, celery, capsicum and cucumber work great). Then, when you need a snack, all you need to do is screw off the lid and enjoy.
12. Healthy cookies
Just because you're meal prepping doesn't mean you can't make tasty treats. Healthify your favourite cookie recipe by reducing the sugar and using oats and whole grain flour. Try these mouthwatering peanut butter oatmeal cookies.
Click below to follow HuffPost Australia on Snapchat!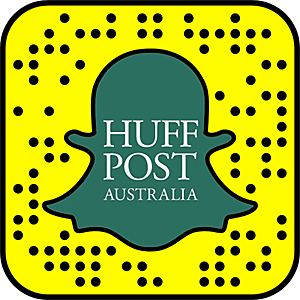 ALSO ON HUFFPOST AUSTRALIA