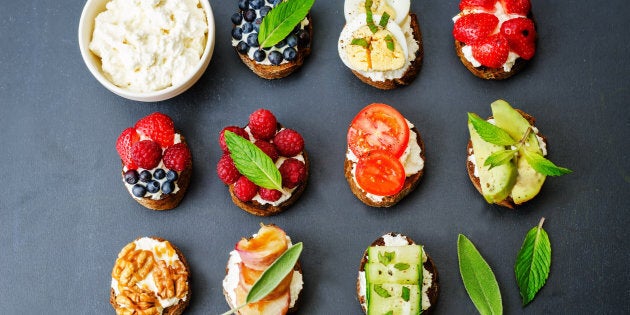 It's like clockwork: every afternoon as soon as 3pm strikes, it's snack time.
While reaching for the office cookies or chips is tempting, we all know that snack o'clock should be an opportunity to, you know, eat healthy.
But healthy afternoon snacking doesn't have to be boring or bland. You just have to know how to tweak them and make them better.
To get the most out of your afternoon snacks (and to help keep you full until dinner), try to get the right mix of the three macronutrients: carbohydrates, proteins and fats.
"Snacks should ideally contain a mix of slow-release carbohydrates, protein and healthy fats. A lot of snacks skimp on the protein element," nutritionist Zoe Bingley-Pullin told The Huffington Post Australia.
The point of a snack is to regulate blood sugar, provide energy to the body and prevent excess hunger, so choose your snack timing according to what your body needs.
Slow-release carbohydrates include whole grain breads and pasta, non-starchy vegetables (think dark leafy greens like broccoli), fresh fruits, sweet potato and oats.
"Protein and fats create a feeling of satiety and will prevent energy slumps caused by blood sugar crashes," nutritionist Fiona Tuck added.
"Some examples are natural yoghurt, avocado and ricotta cheese, nuts, nut butter, hummus and tahini."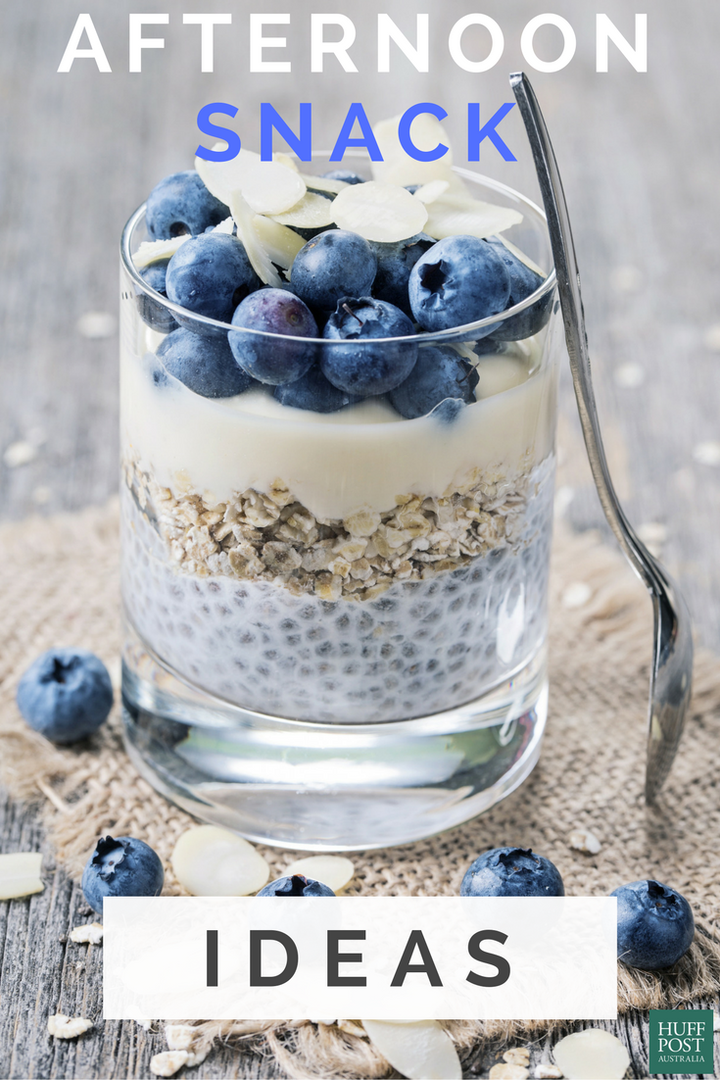 As for the ideal timing of an afternoon snack, it depends on the individual and their appetite.
"Ideally a couple of hours before dinner. The aim is to eat when you are hungry so if your body is telling you it needs a snack at 4pm, eat one. But if it's 5pm and dinner is at 6.30pm, still have the snack," Tuck told HuffPost Australia.
"If you avoid your body's signals you could end up overeating at your evening meal or even snacking after dinner, so always listen to what your body is saying.
"The point of a snack is to regulate blood sugar, provide energy to the body and prevent excess hunger, so choose your snack timing according to what your body needs," Bingley-Pullin added.
Here are 12 easy swaps to improve your afternoon snack.
1. Swap whole fruit for fruit salad with yoghurt
Let's be frank, whole fruit can get boring. But as soon as you chop them up and serve with a dollop of yoghurt, your snack suddenly becomes a lot more interesting and delicious.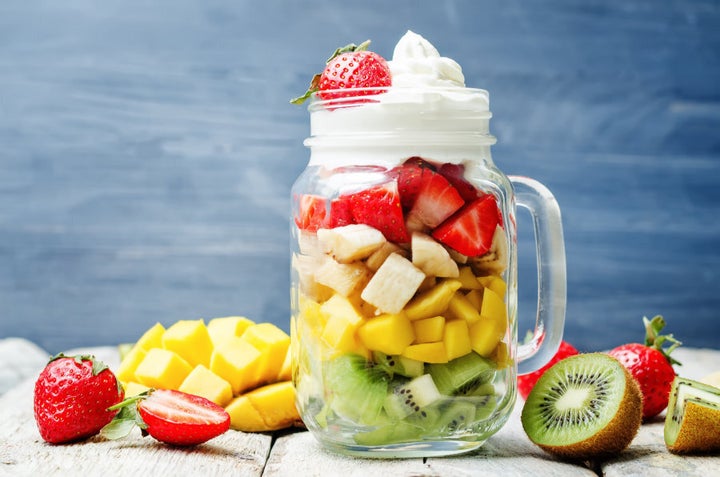 2. Swap Cup-a-Soup for miso soup
If an instant soup is your usual go-to snack in the afternoon, try mixing it up with a miso soup. This brothy and nutrient-rich soup is a low calorie option and is the perfect base for adding veggies and protein.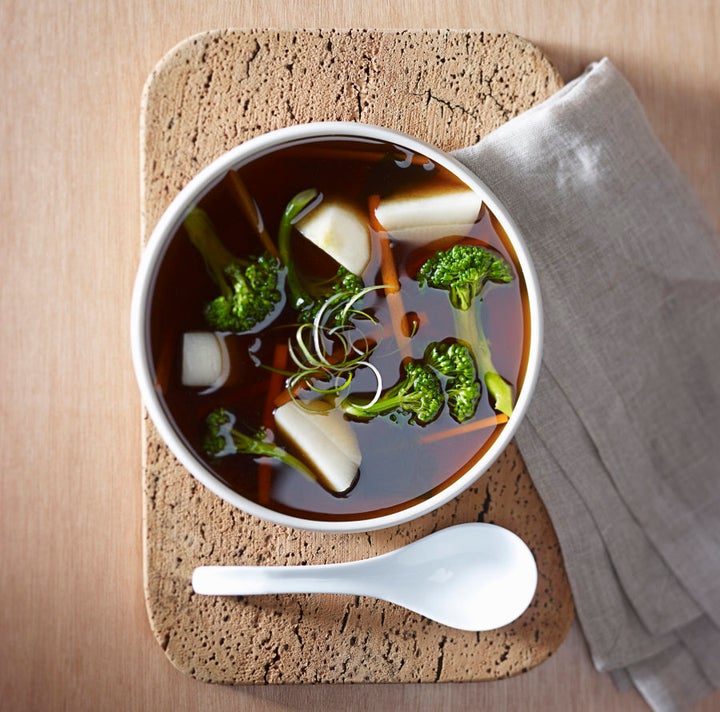 3. Swap coffee for a small smoothie
To keep things fresh, have a small smoothie to keep you going until dinner time. Make sure your smoothie has some protein and fats (nuts, yoghurt) and, to sneak in some veggies, add a handful of baby spinach.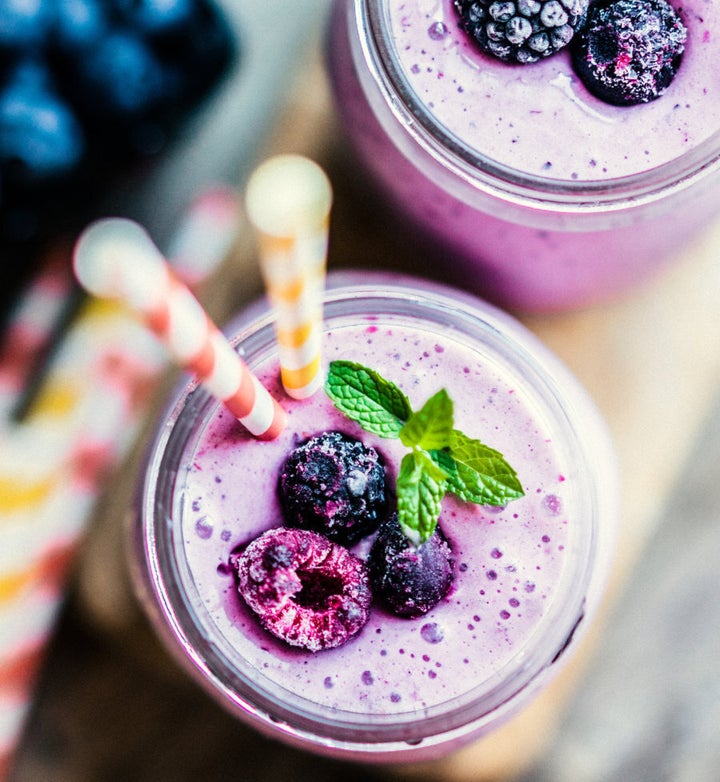 4. Swap crackers for lettuce cups
If you're bored of the same crackers with your dip, swap them for lettuce cups. Simply load the lettuce cups with your favourite dips and fillings (for example, hummus, boiled egg, tuna, tomato and/or avocado) and enjoy.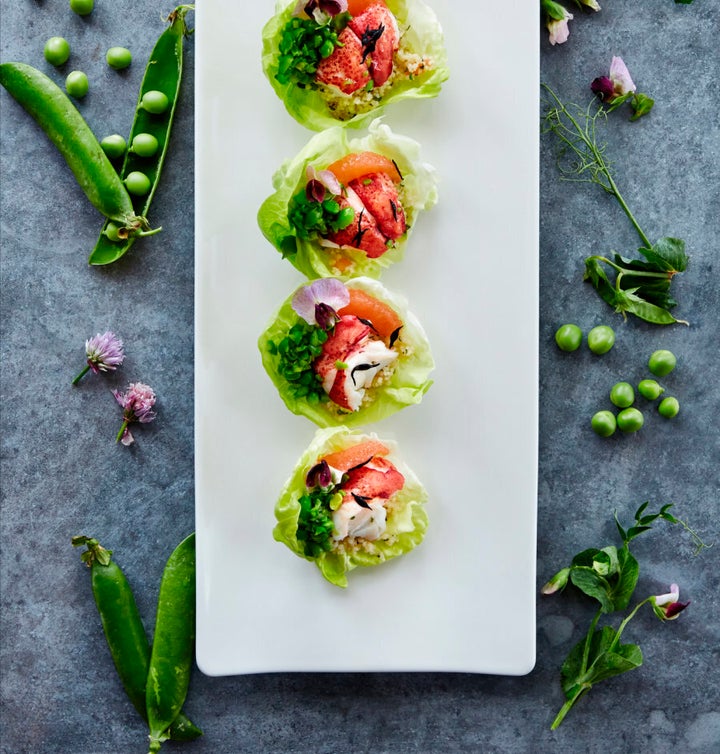 5. Swap Vegemite toast for ricotta, cottage cheese, or avocado and tomato
To amp up your afternoon toast and keep you full for longer, choose a whole grain bread variety and top with ricotta, cottage cheese or avocado. Add slices of tomato or fruit to add colour and flavour.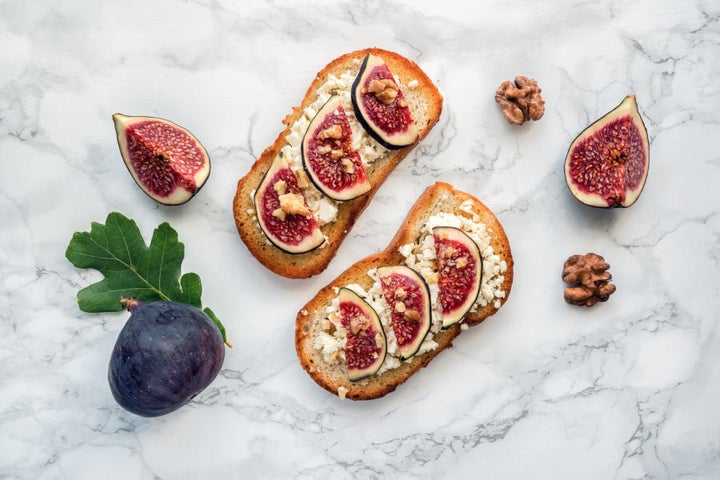 6. Swap hummus for pesto, avocado feta dip, or tahini
If you are tired of hummus, try dipping your crackers into pesto, tahini or avocado feta dip. To make the avocado feta dip, simply mash half an avocado and stir in crumbled feta cheese.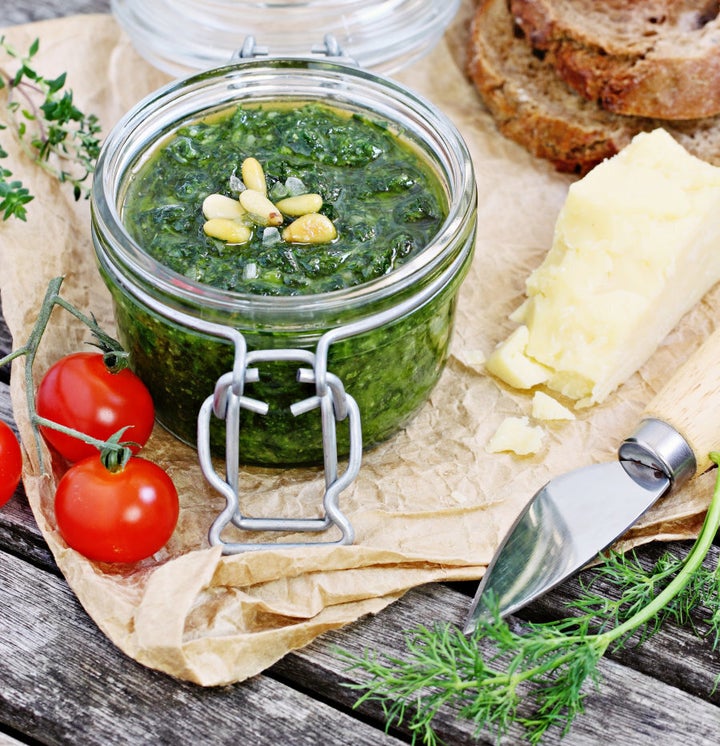 7. Swap muesli bar for homemade muffin
After the same muesli bar every day, it's no wonder snack time can get boring. On the weekend, bake a big batch of healthy muffins or banana loaf, so you can snack happily all week.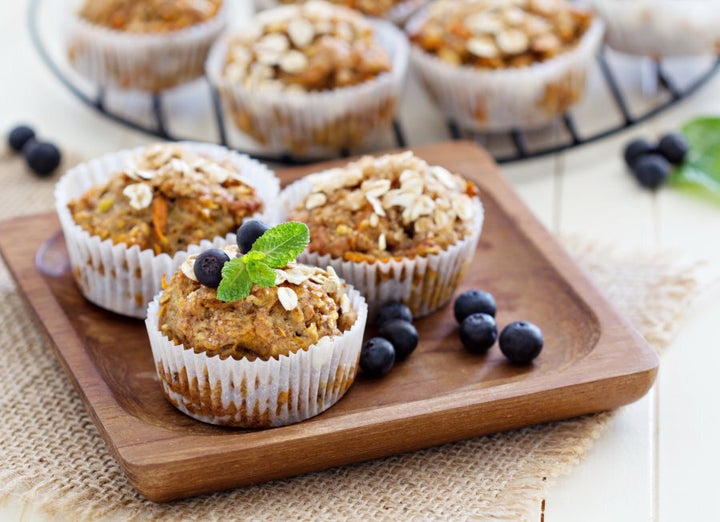 8. Swap chocolate for energy balls
While chocolate is delicious, it's unlikely to tide you over until dinner. Energy balls, otherwise known as bliss balls, are made with filling ingredients like nuts, dried fruit, fruit and oats, and they're easy to make.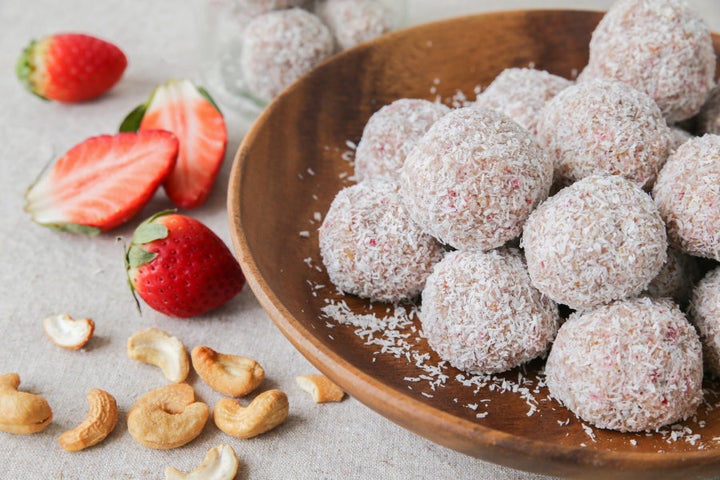 9. Swap potato chips for popcorn or kale chips
If a packet of chips is your go-to when you're feeling snacky, give plain salted popcorn or kale chips a go instead. If you're thinking, 'Kale chips? Really?', don't knock 'em til you've tried 'em. Coated in garlic powder, salt and olive oil, flavoursome kale chips are nothing like the plain raw form.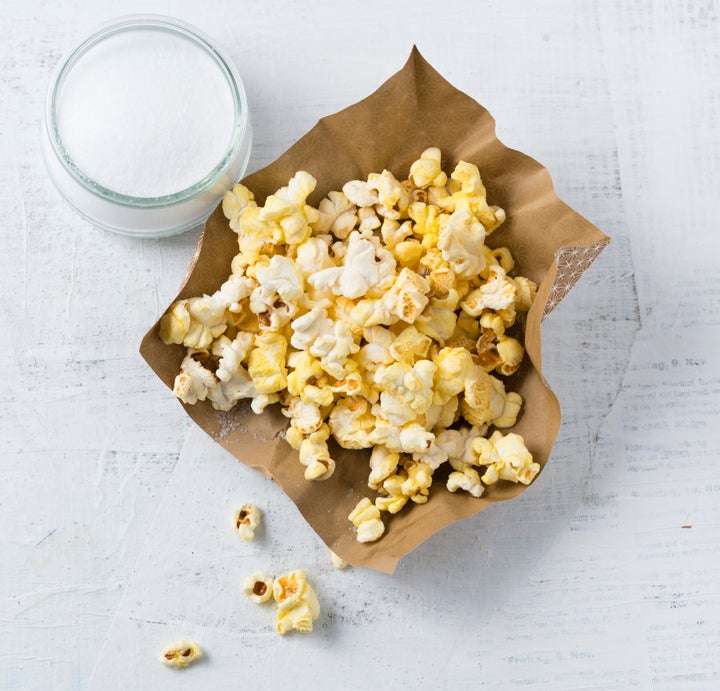 10. Swap sweetened yoghurt for chia pudding
To switch things up and reduce the sugar content of your snack, swap regular flavoured yoghurt with chia pudding. Chia seeds are high in protein, fibre and omega 3 fatty acids, and when mixed with milk, they turn into a creamy, delicious pudding.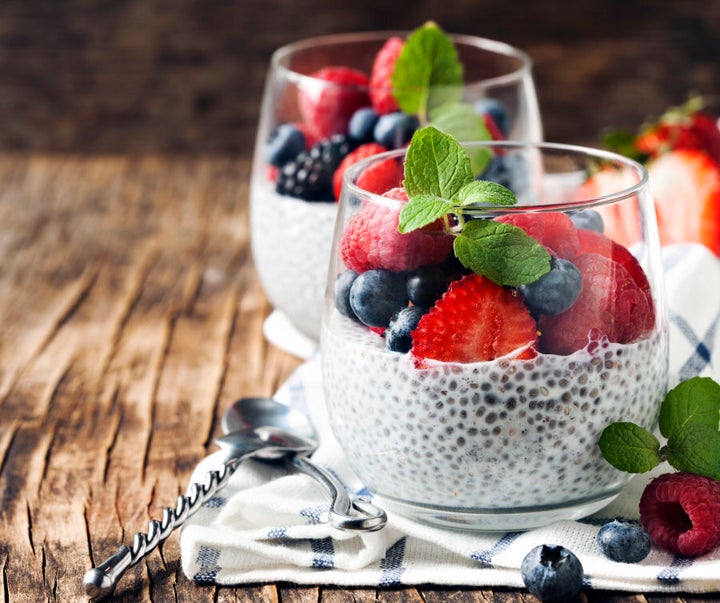 11. Swap dried fruit for yoghurt dipped frozen fruit
Make your fruit-based afternoon snack fresh again by dipping fruit (try fresh strawberries and bananas) into yoghurt and freezing them on a tray. To add extra flavour, mix the yoghurt with mashed berries first.
12. Swap ice cream for 'nice cream'
If a bowl of ice cream is your go-to afternoon snack, try nice cream instead. What's nice cream, you ask? Essentially, it's blended frozen fruit (like bananas or mango) with a dash of milk -- it's that simple.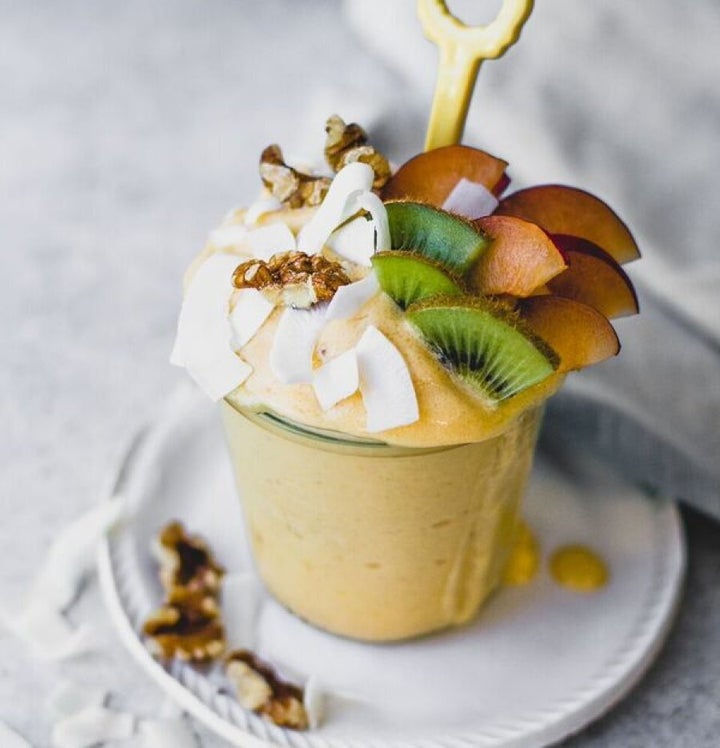 INGREDIENTS
1 cup mango, chopped
½ frozen banana
¾ cup organic or plant-based milk
1 tablespoon of vanilla protein powder
Ice cubes
Chopped nuts, for example walnuts, almonds, flaxseeds
Coconut chips
Chopped fresh fruit, for example, nectarines or raspberries
Chia seeds
Mint leaves
METHOD
Blend the mango, banana, protein powder, milk and ice together until smooth. Place in a dessert bowl and top with your choice of toppings. Get creative and try a combination of different seeds, nuts and fruit.
Click below to follow HuffPost Australia on Snapchat!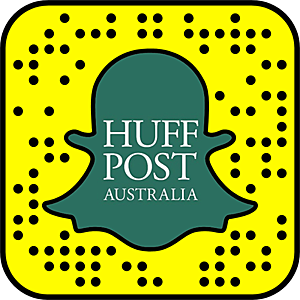 ALSO ON HUFFPOST AUSTRALIA